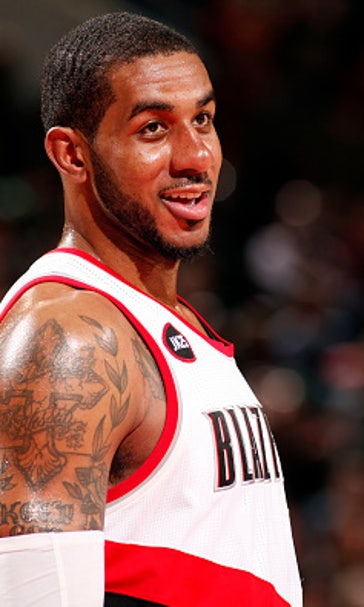 Will Spurs make a run at LaMarcus Aldridge?
April 21, 2015

The San Antonio Spurs are currently focused on emerging from their bloody first-round battle against the Los Angeles Clippers, but it's never too early to look ahead to the summer, especially when a player like Portland Trail Blazers forward LaMarcus Aldridge is an unrestricted free agent.
According to Grantland's Zach Lowe, that's exactly who the Spurs have on their radar:
"The Spurs accepted that risk because waiting to bump up Leonard's salary gives them the chance to dangle max cap space in front of Marc Gasol and LaMarcus Aldridge this summer. Neither is a good bet to leave his current team, but sources around the league have been saying for weeks that the Spurs might get a hearing with Aldridge—and that was before The Oregonian reported that at least one Blazers player thinks there is only a 50-50 chance that Aldridge stays in Portland."
The big "if" in this scenario is Tim Duncan's potential retirement. Aldridge isn't going to San Antonio if the team already has a legendary power forward (and superior defender) in its starting lineup.
But if this is Duncan's final run, and the Spurs want to keep their title-chasing momentum going, Aldridge is an ideal replacement. 
(h/t: Grantland) 
---
---