Oklahoma City Thunder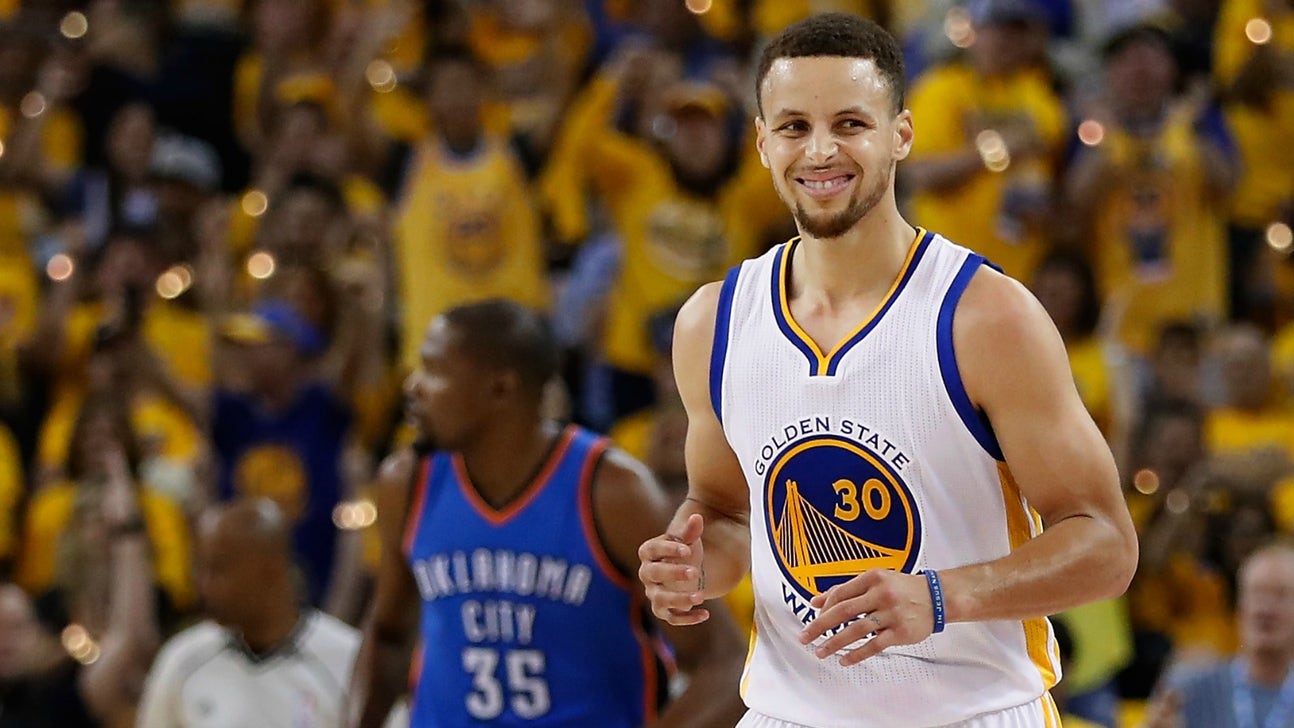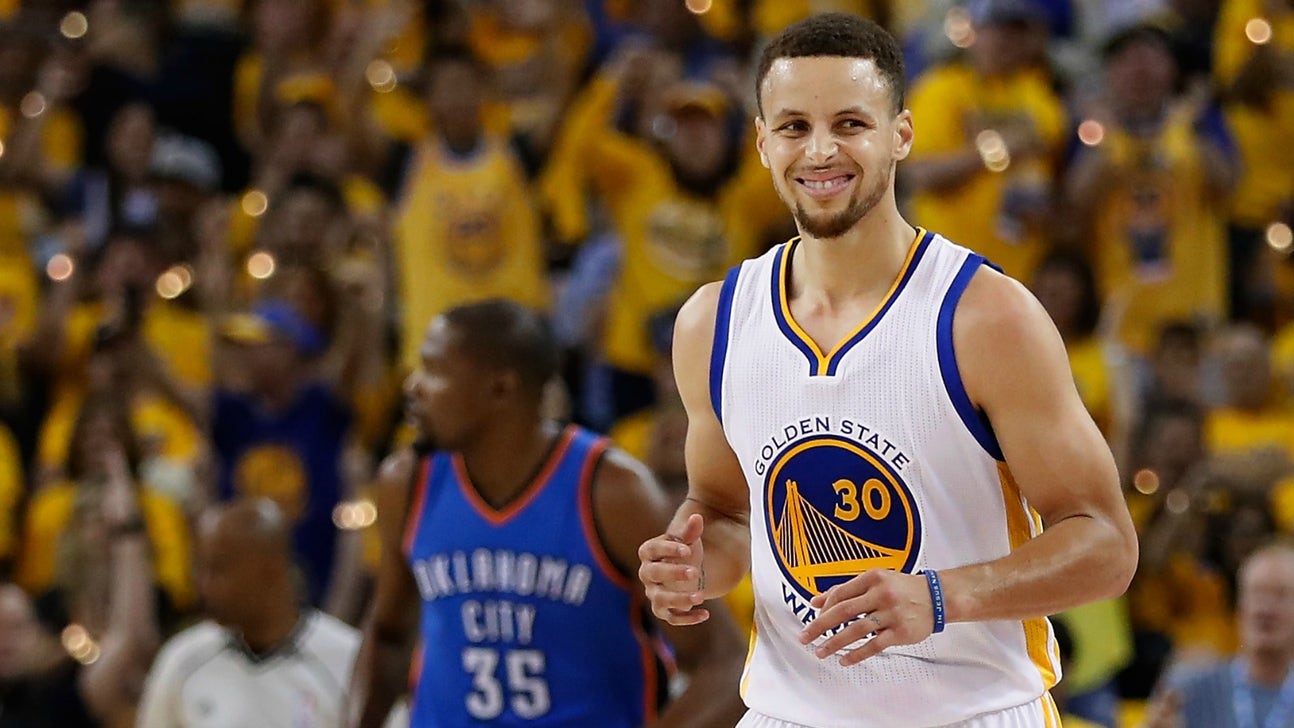 Oklahoma City Thunder
What the Warriors must do to beat the Thunder in Game 2
Published
May. 18, 2016 9:20 a.m. ET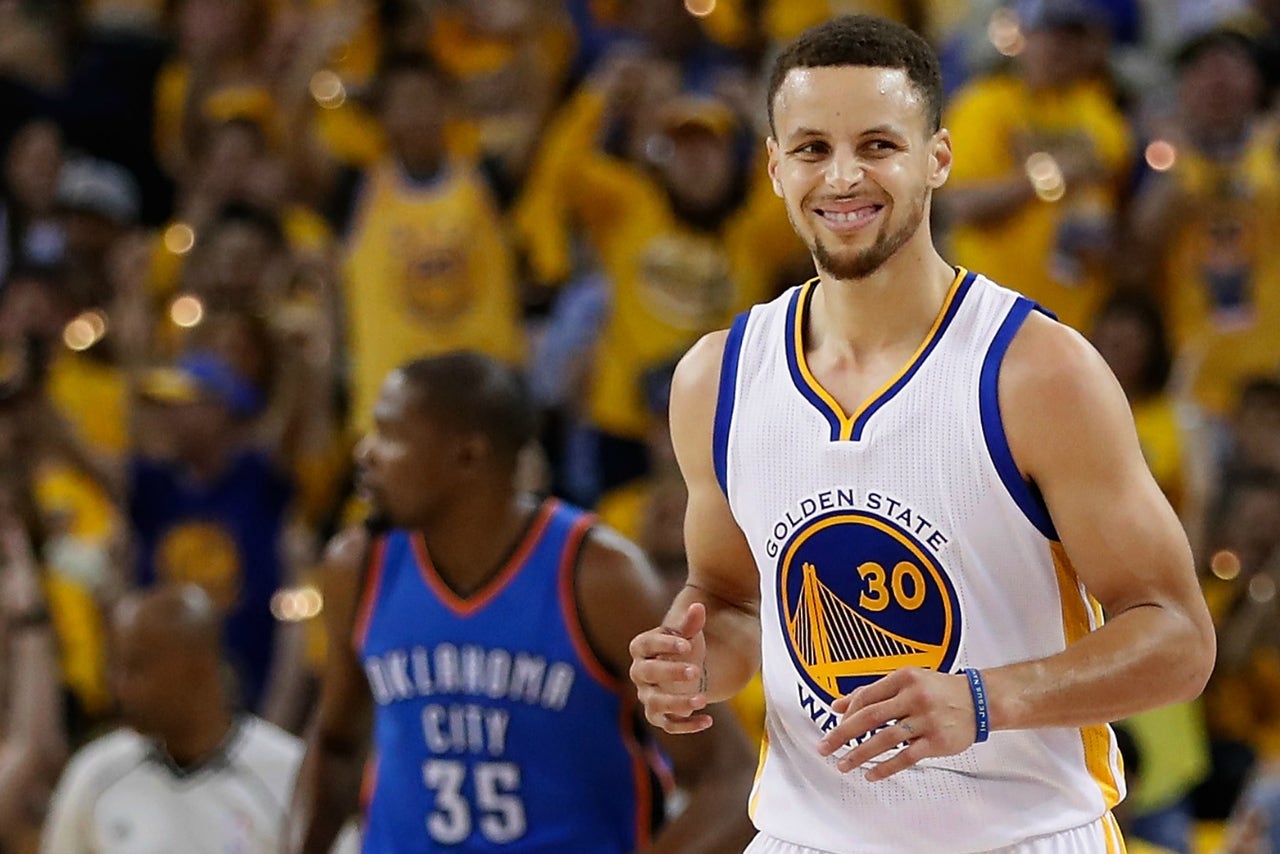 The Golden State Warriors, perhaps the most dominant basketball team that ever was, lost Game 1 of the Western Conference finals by six points. Two measly possessions. Normally, they'd laugh and quickly extinguish a deficit this small during a game in which they missed six free throws and trailed by three with 20 seconds left when the referees let Russell Westbrook get away with a blatant travel. 
All this information helps us keep things in perspective. Now isn't the time for Golden State to panic or make any rash alterations to its strategy. It dropped 60 in the first half and held a 14-point lead early in the third quarter. 
Crazy things can happen over the course of one 48-minute playoff game, and, in Game 1, "crazy things" was "Russell Westbrook's third quarter."
By and large, the Warriors did a good job. They grabbed 78.3 percent of their defensive rebounds -- €"which would've placed just outside the top 5 in the league in the regular season -- and never surrendered control over the game's tempo. 
Even so, they still lost. They scored only 14 points in the fourth quarter, and Steph Curry didn't tally a single point in the game's final four minutes. The Warriors can make zero fundamental changes to their game plan and still win Game 2, but a few minor adjustments to their rotation and on-floor strategy may buff out a few unwanted smudges that materialized in the second half of Game 1.
Here are a few commandments Golden State should follow as we zoom in on the rematch:
There's no strategy to stop Westbrook when he's making threes or pull-up jump shots with the shot clock winding down. These attempts are welcomed by the Warriors, and they forced a bunch of tough looks on Monday night. 
But there are still ways to make Westbrook's life a tiny bit harder; sometimes, the clampdown begins when Golden State still has the ball. On one play midway through the third quarter of Game 1, the Warriors forced a bundle of switches that led to Westbrook guarding Andrew Bogut near the right elbow.
Instead of passing it to him, forcing a double-team or, at the very least, draining a bit of Westbrook's energy by making him lift weights in the post, Draymond Green jacked up a contested three over Kevin Durant. The miss immediately turned into Westbrook beaming up the floor to draw a foul.
Westbrook finished 7-for-21 and missed seven of nine two-point shots that were outside the restricted area. Overall, the defense was solid. But maybe Golden State should put Curry (whose knee still isn't 100 percent) on someone else more than it did in Game 1. Let him "relax" on Andre Roberson, Dion Waiters or Randy Foye, and reassign Westbrook duties to Klay Thompson, who was stupendous against Damian Lillard in the second round.
The Thunder can respond by using Curry's man as a screener, but there's no law that says Golden State needs to switch. 
It's the most elementary criticism any observer can make by simply looking at the stat sheet: In Game 1, the Thunder rode their eight best guys while the Warriors stretched their rotation 10 deep. 
By itself, this isn't a problem. But Warriors coach Steve Kerr should probably think about slicing off some fat moving forward. Marreese Speights doesn't need to play in this series. His three-point shooting is offset by horrendous pick-and-roll defense and no real value anywhere else on the floor. In Game 1, the Warriors were outscored by nine points in the 5:33 he was on the court. Speights failed to record a single rebound, assist, steal or block. He scored one point and committed two fouls. 
But this is as much about who else could be on the floor as Speights' faults. Curry and Green began the fourth frame on the bench after playing the entire third quarter. Meanwhile, Durant never took a seat.
Oklahoma City's lanky executioner scored five points in that small window, and the Warriors really struggled to match him. It's an obvious statement, but maybe Kerr should lean on his stars a little more, particularly in small lineups. 
Golden State closed out both halves with its death lineup, playing it 13.5 total minutes (more than any other five-man unit) and reaping positive results. The Warriors outscored the Thunder by eight points with Curry, Green, Thompson, Andre Iguodala and Harrison Barnes on the floor, and they exhibited the typically efficient offense fans have come to expect. 
Rebounds are a concern, but why not go to this more in Game 2?
This is Golden State's signature sequence: a pick-and-roll with two top-10 players who more naturally complement each other than any pairing in the league. The way they work together is enchanting; whenever they run a pick-and-roll it feels like the very first time you saw Goodfellas. The chemistry is flawless. The timing is spot on. The participants were born to fill their role.
When Green sets a high screen for Curry, the defense has only a couple of realistic options, and neither is particularly great. It can switch or trap. If Green's man opens Door No. 3 and hedges, it gives Curry the sliver of space he needs to cut everybody's head off. 
Trapping Curry forces a pass to Green and creates a four-on-three situation in the middle of the floor. If the defense pinches in to prevent Green from charging toward the rim, Golden State gets an open three from its stable of snipers. 
A switch is preferable, but the right personnel is necessary. If Green's man is a sluggish center or power forward, Curry will feast. If Curry's man is a point guard, Green will have a smaller defender to torment in the post. 
The Thunder has the length and athleticism to snuff out the Curry-Green pick-and-roll; they start with Durant on Green so those octopus arms can slide onto Curry if a screen is set. But Durant can't pick up Green every time down the floor. There are plays where it's Serge Ibaka, Steven Adams or Enes Kanter instead. 
Moving forward, whether it's Durant or any of those aforementioned bigs, the Warriors should be more aggressive running this pick-and-roll. (They did a pretty good job punishing Kanter by using his man -- often Festus Ezeli -- to set ball screens late in Game 1. More of that!)
Golden State won 73 games for a reason; they should lean on what got them to where they are.
---
---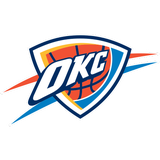 Get more from Oklahoma City Thunder
Follow your favorites to get information about games, news and more
---