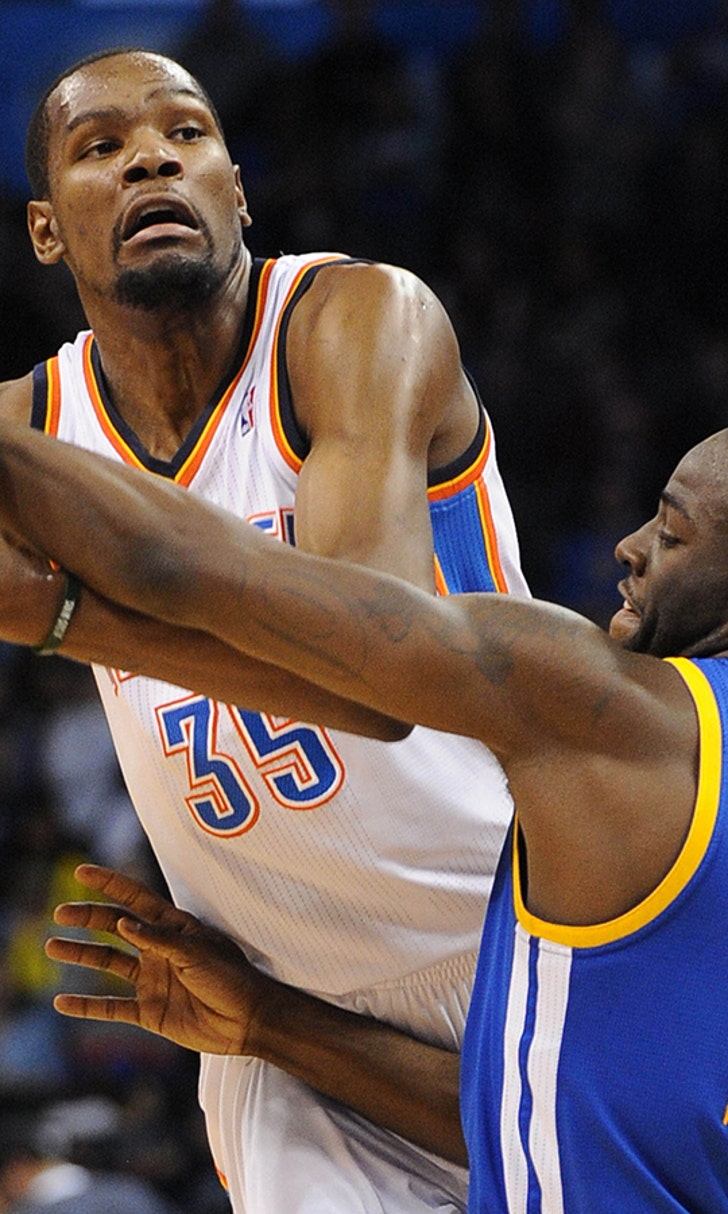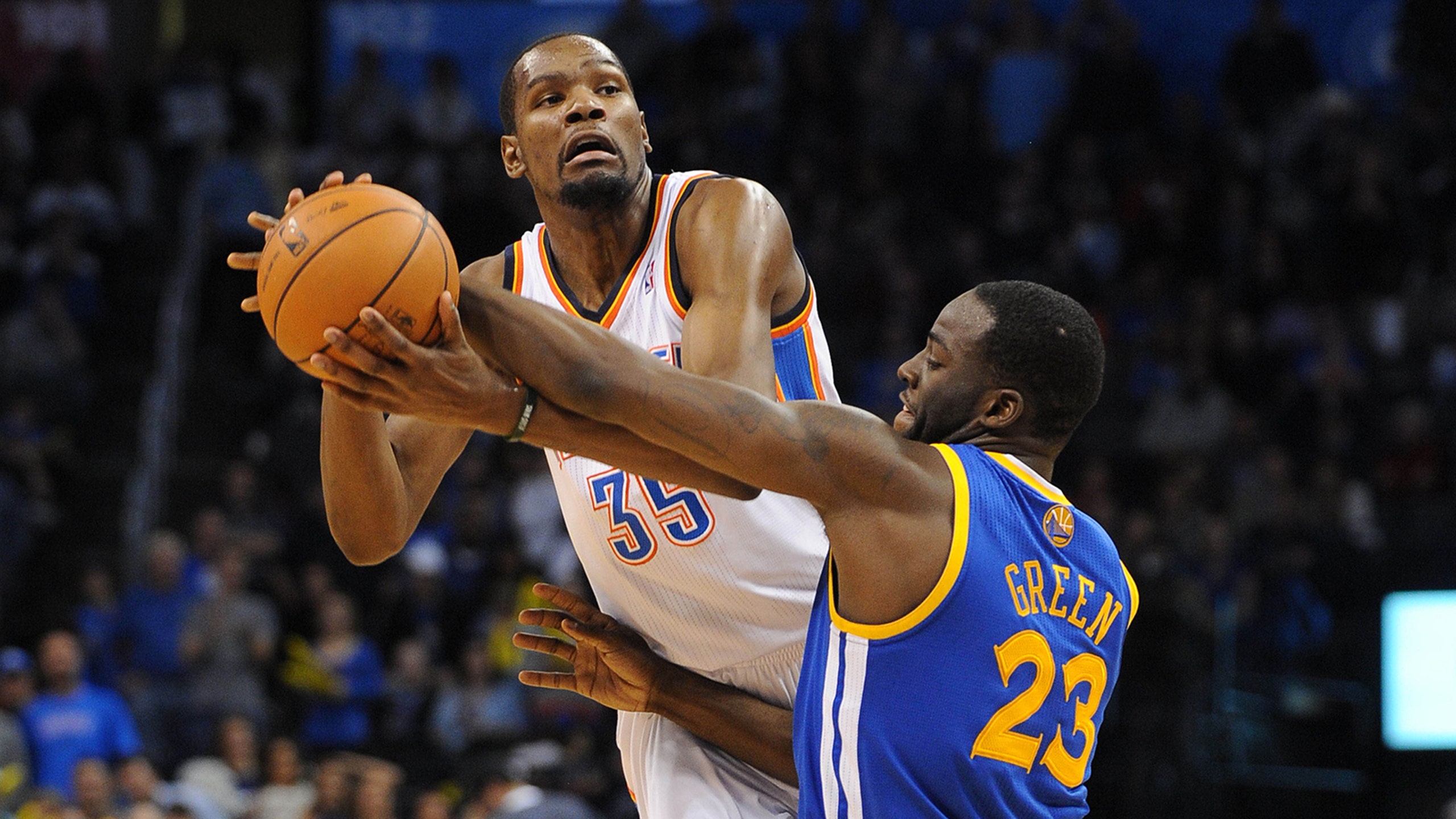 Warriors' starter 'wouldn't be shocked' if Kevin Durant came aboard
BY foxsports • February 4, 2016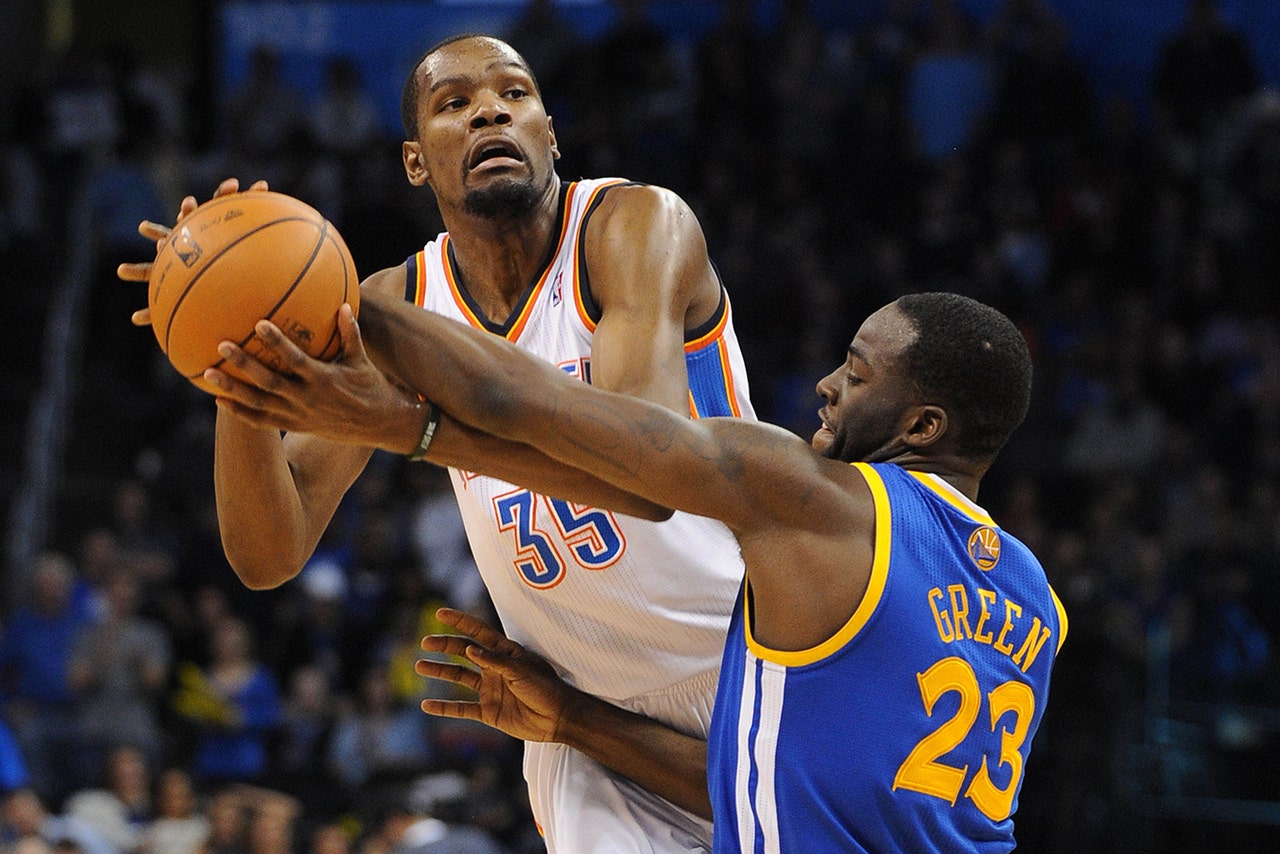 If the Golden State Warriors signed Kevin Durant this summer, it's unclear how many NBA teams would pack their things and move to Europe. 
The Warriors would be unprecedentedly good, which is really saying something because that's also a fair way to describe what they look like today. Their starting center, Andrew Bogut, thinks all the Durant might actually come true (via CSN Bay Area):
"If you were a player would you want to join our team?" was Bogut's response to SiriusXM NBA Radio's Frank Isola and Brian Scalabrine regarding the report. "Who knows where it's coming from -- probably a mix of his agent, creating whatever it is from that aspect." The 31-year old center isn't losing sleep. "We're not too worried about it," Bogut explained. "Funnier things have happened in this league, so I definitely wouldn't be shocked if something like that happened."
What's ironic about this quote? Bogut and his contract would have to go for Golden State to afford Durant's incoming maximum deal. (Along with Harrison Barnes and Andre Iguodala.) But the Australian is spot on accurate with his take on the situation.
Despite all the success Bogut, Iguodala, Barnes and the Warriors have shared, the thought of adding an all-time, in-prime talent like Durant is unquestionably the right thing to do. The Warriors are unbeatable in their current iteration, but what if someone gets hurt two months from now? What if Gregg Popovich cooks up a magical game plan in the Western Conference Finals and takes the Warriors down? What if, what if, what if. 
There are no guarantees in the NBA. Team-building is all about risk management, and the risk in not getting a player like Durant, when it's possible you can, is more hazardous than maintaining what you already have—even if that means breaking up what might be the greatest team in NBA history.
---
---