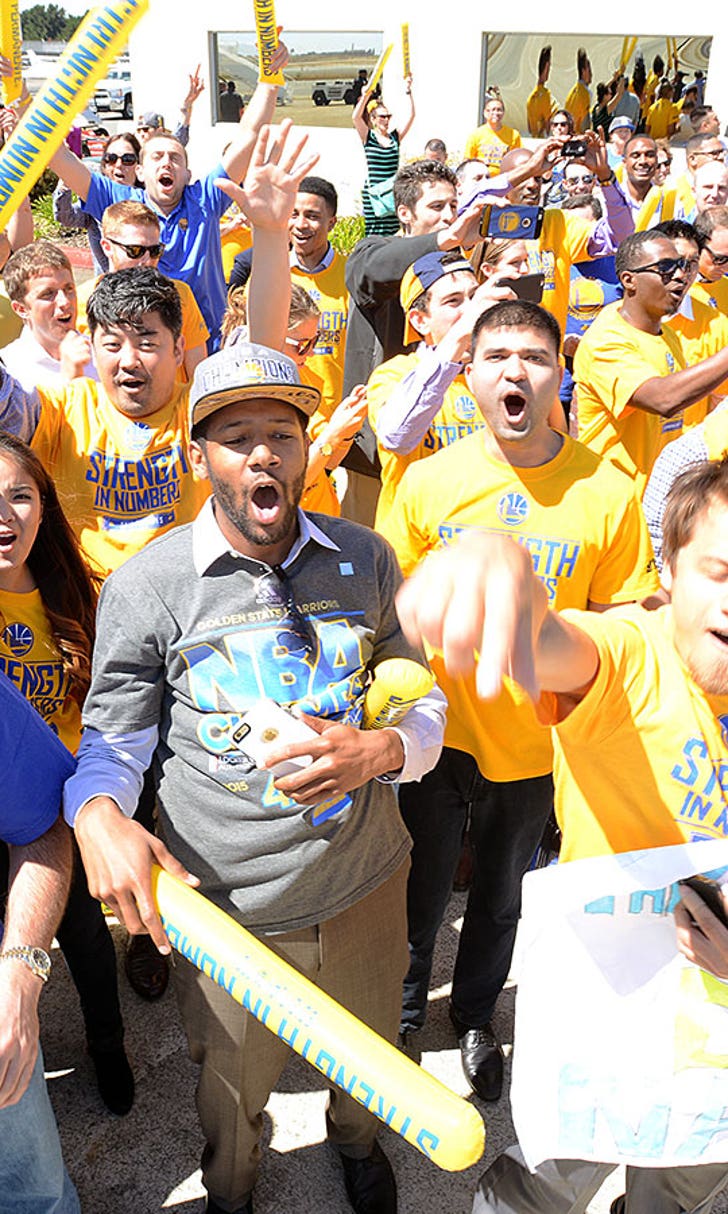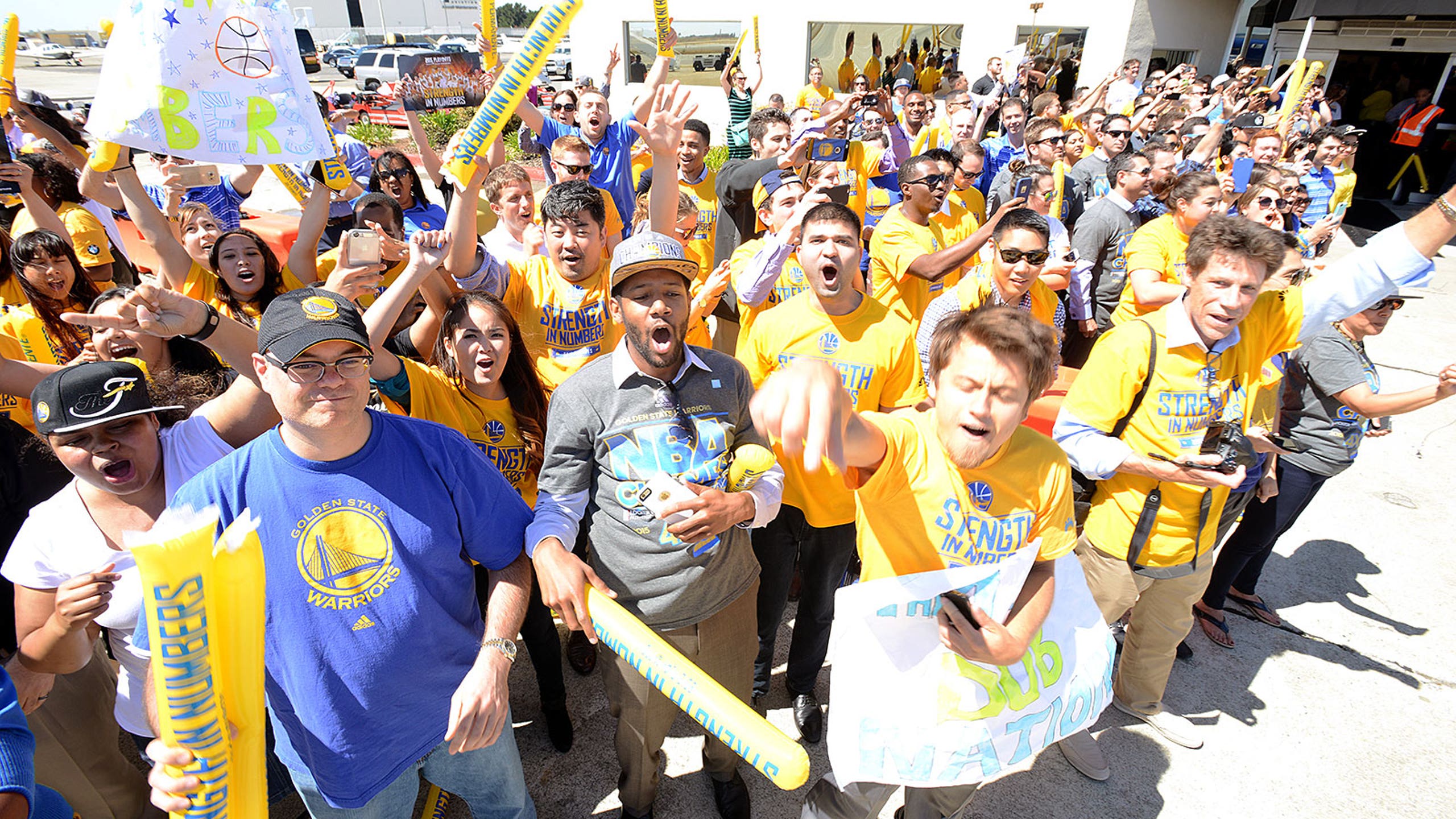 Warriors, fans gear up for Oakland victory parade
BY foxsports • June 19, 2015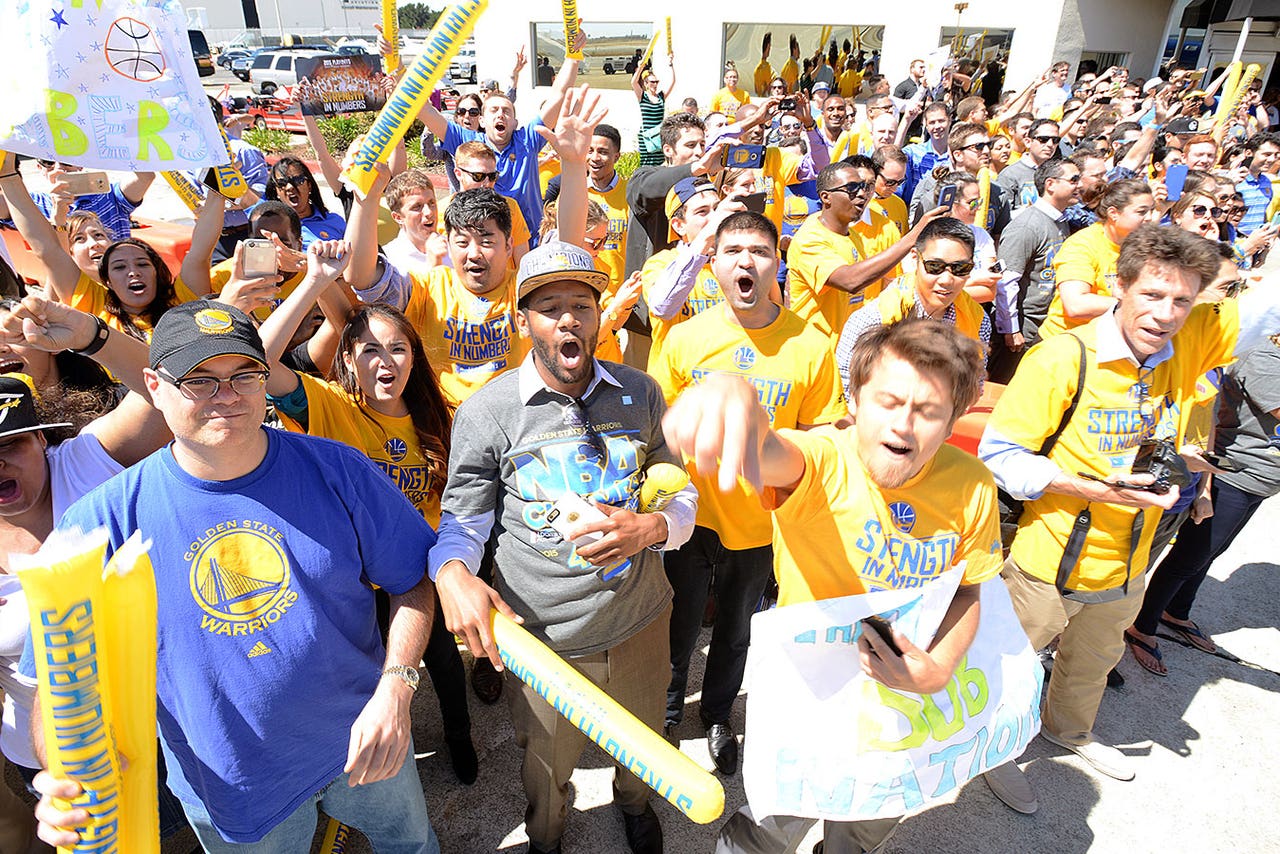 In a rare moment of glory, Oakland will shine in the national spotlight Friday as the Golden State Warriors parade through the city with their NBA championship trophy.
Oakland usually makes news for crime, corruption, protests and violence.
But on Friday morning, thousands of blue-and-gold-clad fans will flood downtown to see Warriors players aloft six floats as they make their way along a 2-mile parade route, showing off the championship trophy. They'll try to get grab a glimpse of the gold award that Stephen Curry lifted over his head Wednesday as he stepped off the airplane and into the California sun.
Oakland Warriors fans and city leaders alike have stood behind their team through the season, and now they are basking in the glory of the first NBA title in 40 years.
''The success of the Golden State Warriors, who are headquartered and play in Oakland, have provided a golden spotlight on this city. The resilience and tremendous potential of Oakland are emblematic of the Warriors' victory. Go, Warriors! Go, Oakland,'' said Alameda County Supervisor Nate Miley, who represents East Oakland and other East Bay cities and has been a Warriors fan since 1976.
The Warriors were welcomed home to Oakland on Wednesday with more than 100 team employees cheering them outside a private terminal at the Oakland airport.
The team beat the Cleveland Cavaliers 105-97 in the Game 6 clincher Tuesday night.
''We're so proud of the job that the entire city of Oakland did as these great ambassadors for these finals,'' Oakland Mayor Libby Schaaf said Thursday. ''Like the Warriors themselves, we put together a great tea of businesses, fans and city workers that hosted the finals in world-class style.''
The procession of floats will wind through the city. Fans can begin lining up for the rally at 5 a.m. at Lakeshore Avenue and 12th Street.
Bay Area Rapid Transit will run extra trains through Oakland all day and will modify routes. AC Transit expects significant delays for most of the day. Some streets will also be closed.
Oakland has been plagued by a number of problems in recent years. Late last year, Oakland was thrust into the national spotlight for a series of raucous and violent protests where people were arrested, businesses were vandalized and property was set on fire after grand jury decisions to not indict white officers in the fatal shootings of unarmed black men by white police officers in Ferguson, Missouri, and New York City.
Oakland has for many years been ranked as one of the nation's most dangerous cities. Its police department has been under a 13-year court-mandated police reform drive. A few years ago there was a bid to recall former Mayor Jean Quan, and the current mayor has been criticized for the city's crackdown on nighttime demonstrations.
---
---