National Basketball Association
National Basketball Association
Wade: LeBron 'didn't quit' on Cavs
Published
Jul. 15, 2010 1:00 a.m. ET

They've been teammates for only a week, and Dwyane Wade is already standing up for LeBron James.
Wade defended the NBA's two-time reigning MVP on Thursday, telling The Associated Press that James "didn't quit" on Cleveland during the playoffs. That was the accusation made by Cavaliers owner Dan Gilbert last week, not long after James went on television to reveal he was leaving Cleveland for Miami.
"He's not a quitter," Wade said. "He didn't quit."
In an interview with The AP on July 8, Gilbert not only levied the quitting charge, but said James got "a free pass" for too long. The NBA fined Gilbert $100,000 earlier this week for some of his comments, with commissioner David Stern saying they were too extreme for the league's liking.
Wade said he watched every game in Cleveland's second-round series against Boston, the team that eliminated the Heat in the opening round of the postseason. The Celtics used a similar defensive scheme against James as they did against Wade to open the playoffs, throwing a slew of challenges in the way of both.
"LeBron James, Dwyane Wade, Kobe Bryant, guys like that understand what Boston's defense was about," Wade said. "Their defense was built on not letting one player beat them. You either settle for the outside shot or you pass to your teammates. LeBron had one bad game in the playoffs. Other than that, he did what he could do with the defense all watching him."
The Cavs lost to the Celtics in six games, but Wade pointed out that in the series finale, James finished with 27 points, 19 rebounds and 10 assists.
Nonetheless, Gilbert told The AP, "watch the tape. The Boston series was unlike anything in the history of sports for a superstar."
The Cavaliers were beaten by 32 points in Game 5, a stunning loss at home. During the game, James appeared distracted and disinterested, often glaring at Cleveland's coaches as the Cavs tried to foul to get back into the game in the second half. James also made some puzzling postgame comments, saying he had "spoiled" people with his play over seven seasons.
In that Game 5 loss to Boston, James scored 15 points on 3 of 14 shooting.
In Game 6 against Boston, even as now-former Cavs coach Mike Brown tried to get his players to foul as time was winding down, James appeared to wave him off, almost resigned that the season was ending and there was nothing Cleveland could do at that point. Gilbert also said he believes James quit on the Cavs in Game 6 of their series in 2009 against Orlando.
"I don't see where you can get where he quit," Wade said. "He just had one bad game. It happens. Kobe had a bad game in the finals. They won. It didn't matter. LeBron's teammates didn't help him out that game and it made the way he played even worse. But he's not a quitter. He didn't quit."
As James pointed out in his welcome-to-Miami event on July 9, Bryant made only 6 of his 24 shots in Game 7 of the finals against Boston, which his Los Angeles Lakers won anyway for their second straight NBA title.
"He knew he had help and guys came through for him," James said last week of Bryant's Game 7 showing in the finals.
James was the subject of countless jokes during Wednesday's ESPY awards, and Wade saw the humor in some of them. Others, however, had him bristling.
"You get defensive with things like that," Wade said. "He's a good friend. You understand people say it because it's a hot topic. They wanted people to react in a positive way or a negative way, just because it's a hot topic to talk about. It's a punch line. They just wanted to have something to do with it. They wanted to feel involved in some way."
---
---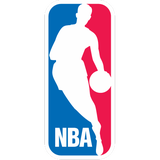 Get more from National Basketball Association
Follow your favorites to get information about games, news and more
---