National Basketball Association
National Basketball Association
Wade: Lakers are favorites to win title
Published
Jul. 14, 2010 1:00 a.m. ET

Dwyane Wade looked at the flag, took his stance and slowly pulled back his 5-iron.
He whiffed. Twice.
''No time to practice my golf,'' Wade said.
That'll soon change. With his free agency settled, with LeBron James and Chris Bosh now along for the ride and with the Miami Heat roster slowly taking shape, Wade is looking forward to finally getting some downtime this summer - knowing that a training camp unlike any other starts in about two months.
Touching on a variety of topics, Wade seemed as relaxed and content as he's been in weeks on Wednesday when he and Alonzo Mourning co-hosted a charity golf event to start their five-day series of fundraising activities known as the Summer Groove. Wade posed for photos, chatted with those who paid $1,000 to play, even wolfed down a hamburger under a canopy with fans during a rain delay.
''The hard part,'' Wade said, ''is out of the way.''
No explanation necessary. The hardest parts of Wade's summer are all behind him now. He has a $107 million, six-year contract after giving back some money to accommodate the acquistions of James, Bosh and Udonis Haslem, his close friend and teammate for the past seven seasons. He settled four civil lawsuits from failed business deals, finalized a divorce and is spending time with his kids.
It's all about looking ahead now, Wade insisted.
A little more than a week ago, some sports books in Las Vegas had Miami listed as a 20-1 shot to win the 2011 NBA title. The Heat are now about an 8-5 betting choice, now that James, Bosh and Wade - three of the NBA's top nine scorers last season - will be together for presumably years to come.
''It still seems surreal,'' Wade said. ''Walking down the hallway when we were on our way to do the congratulations, the 'Yes. We. Did.' event, looking to my life and my right, I'm like, 'this is awesome.' It took me back to All-Star Game. It's not real. And we're laughing, like we can't believe that we're playing together. It just happened and it was the best thing for all of us to do.''
By ''all of us,'' he didn't just mean the Big 3, either.
Wade credited James with successfully recruiting center Zydrunas Ilgauskas, who announced Tuesday that he'll leave Cleveland after more than a decade and sign with the Heat this week. Plus, Wade expects free agent sharpshooter Mike Miller, who made 48 percent of his 3-pointers last season, to sign in the coming days. Miller agreed in principle several days ago to a deal that remains unsigned.
Haslem is coming back at a discount as well, and several players have contacted Wade to see if the Heat has space for them on the roster.
''Trust me, I get a lot of messages from a lot of different guys that want to be a part of this,'' Wade said. ''But it's about putting the right guys in the right situation. Everyone might not have the personality to deal with this. It's got to be the right mix. The locker room has to be right. We've got to be patient to build this team.''
Wade also spoke out on criticism from some people around the league - his friend Charles Barkley was cited in particular - about why his teaming up with James and Bosh might not be a good thing.
Barkley said last week on NBA TV that the 25-year-old James would be better served by trying to win a championship with Cleveland.
''They got three terrific players,'' Barkley said. ''I was disappointed. I wanted LeBron to stay in Cleveland, to be honest with you. I don't blame the guy. But I think it would be a lot more important and significant to win a championship in Cleveland than it would be in Miami, if he wins it. ... LeBron is never going to be the guy.''
Countered Wade: ''When he got older, he tried to team up with (Scottie) Pippen and (Hakeem) Olajuwon. Why wait until you're old when you have nothing left in the tank? ... There's just a lot of misconceptions out there about how much talent it takes to win a championship. It's takes at least two, it takes three to really be a dynasty. That's what we want to be.''
To become a dynasty, the Heat will have to win not just one title, but a bunch of them.
And even after all the moves Miami has made, Wade says the Heat shouldn't be the favorites to win it all next June.
''The Lakers are the champions and we know the Lakers are very good,'' Wade said. ''That's the team that everyone's shooting for and they should be. Not the Miami Heat. The Los Angeles Lakers.''
Once the Groove ends with a charity basketball game on Sunday, Wade has some other commitments to tend to, then wants to get a much-deserved rest.
He, James and Bosh won't start practice together for real until late September when camp opens. Much of the two-plus months between now and then will be about resting and relaxing, knowing that the pressure-cooker will await once the season finally arrives.
''It's still basketball,'' Wade said. ''We're going to have fun. We're still young men. We can't put the pressure on ourselves like we've got to run the country. We're not Barack Obama. We don't have that pressure.''
---
---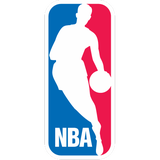 Get more from National Basketball Association
Follow your favorites to get information about games, news and more
---