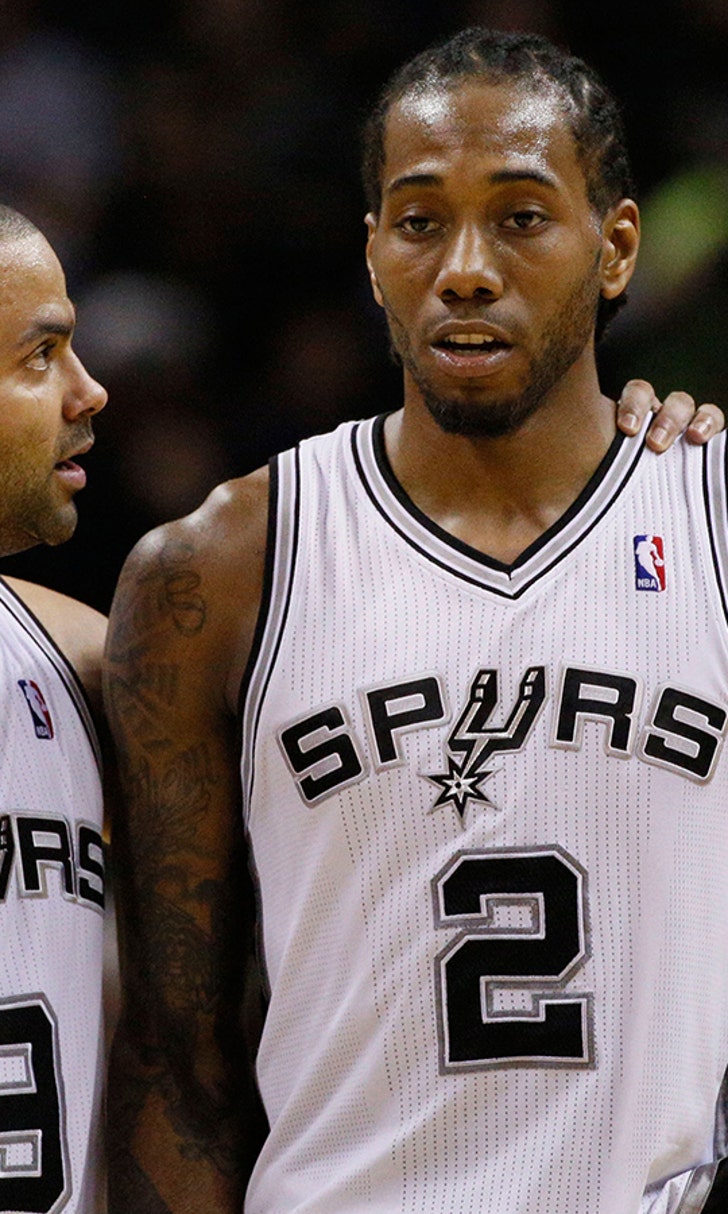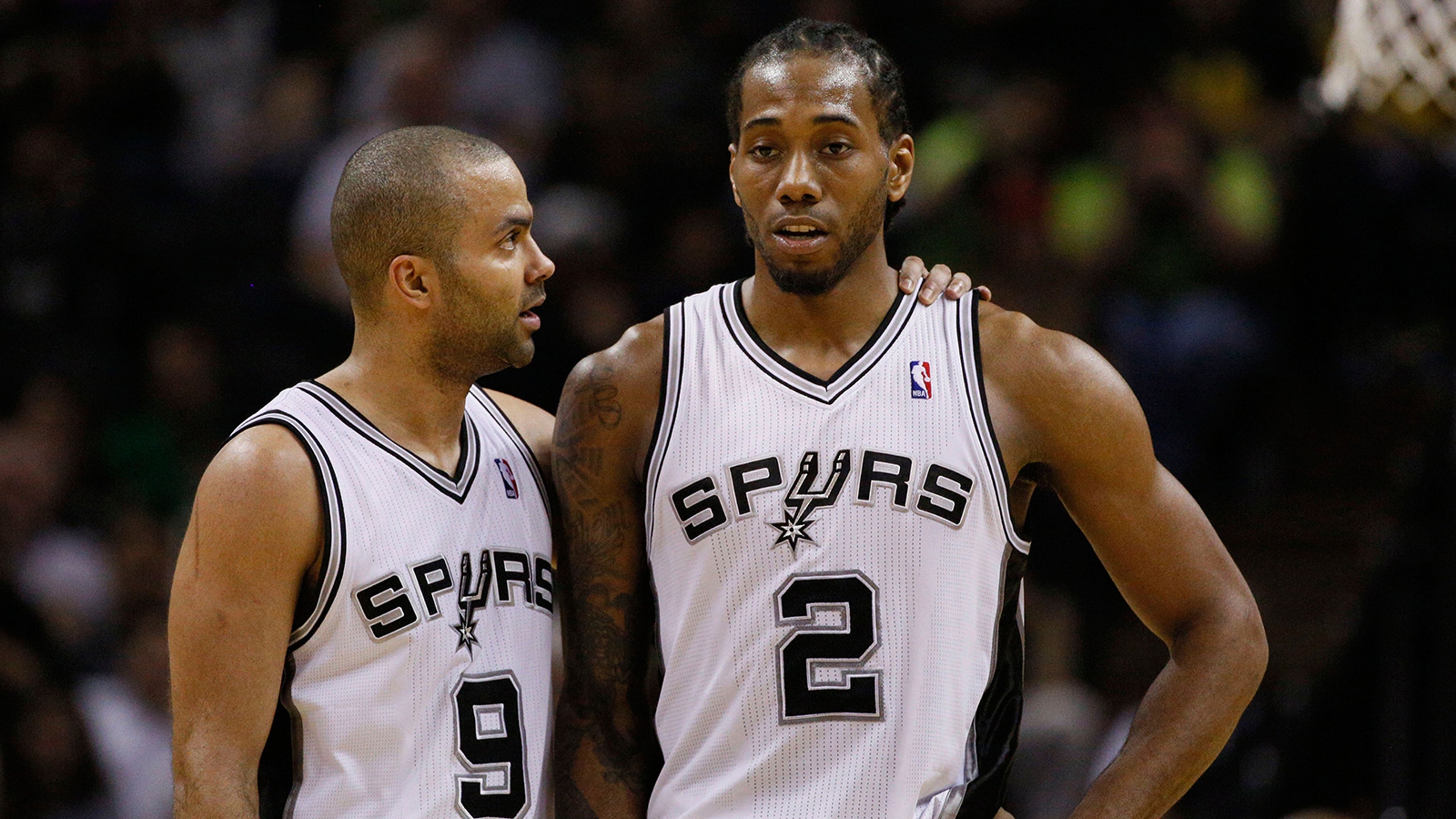 Tony Parker drops a hint about when he might retire
BY foxsports • January 15, 2016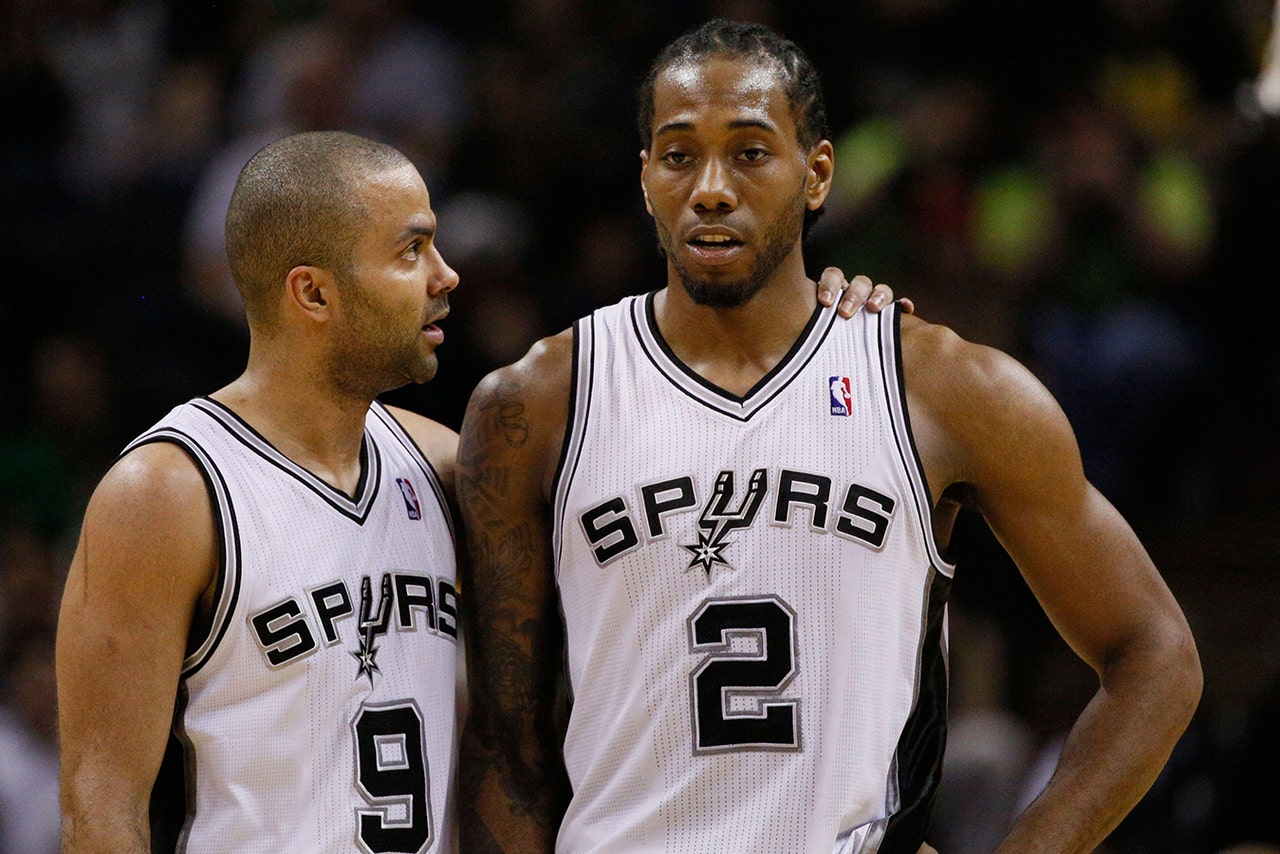 Fresh off a convincing victory over LeBron James and the Cleveland Cavaliers on Thursday night, the San Antonio Spurs are the best team in the NBA. They have star power, depth, and the league's top offense and defense since December 1st. 
What they also have is a future so bright it's convinced Tony Parker to stick around longer than he probably would have. Here's more, courtesy of USA Today's Sam Amick:
"It definitely helps that Kawhi and LaMarcus are here and playing great," Parker, 33, told USA TODAY Sports. "That will help me to play longer, that's for sure. If Kawhi and LaMarcus were not there, then maybe when Timmy and Manu was gone, maybe I'd play one or two (more years after that point) and retire. "But now that they're there, it makes me want to be there for the young guys. The way Timmy and Manu help all the young guys, I want to do the same thing too, you know? It's such a great family and a great atmosphere, that it makes you want to stay."
Coming off a dismal, injury-plagued playoff series against the Los Angeles Clippers last season, Parker is playing amazing basketball right now. He's 33 years old and still one of the most efficient guards in the league. 
But guys like Kawhi Leonard and LaMarcus Aldridge make life so much easier for everyone around them, Parker included. Just look at this mind-numbing physical ability:
Why would anyone want to step away from watching plays like that up close on a nightly basis? Parker may not be San Antonio's starting point guard in a few years, but having him around (maybe as the 22-minute per game Sixth Man?) is valuable.
The Spurs will never die.
---
---