National Basketball Association
National Basketball Association
Timberwolves work out home grown star Royce White
Published
Jun. 13, 2012 2:56 a.m. ET

Royce White wasn't able to put his off-the-court troubles behind him and realize his potential as a player until he left his home state of Minnesota to go play at Iowa State.
That isn't stopping the versatile forward from hoping that the Minnesota Timberwolves draft him with the 18th overall pick on June 28.
White worked out for the Timberwolves on Tuesday along with several other draft prospects, then openly dreamed about returning home to play for the up-and-coming young team once the NBA season begins.
''I would give anything to be able to come home and play for these fans here, but unfortunately I don't have a say in it,'' White said after the workout.
White was Minnesota's Mr. Basketball in 2009 after leading prep powerhouse Hopkins to the state championship. He enrolled at the University of Minnesota, but quickly ran into trouble. He was suspended during his first fall on campus after an incident at the Mall of America, later pleading guilty to theft and disorderly conduct. He requested, and was granted, his release from a scholarship in February 2010 after being charged with trespassing in connection to an alleged theft of a laptop computer from a university dorm.
Despite White's considerable basketball talents, the Golden Gophers felt they had no choice but to cut ties with him after feeling he fell in with the wrong crowd while playing in his hometown. Most, including head coach Tubby Smith, felt a change of scenery was needed, and it proved to be a good thing for the 6-foot-8 power forward.
Last year, White was the only Division I player to lead his team in scoring (13.4), rebounding (9.3), assists (5.0), blocks (0.9) and steals (1.2). He led Iowa State back into the Top 25, earned all-Big 12 honors and took the Cyclones to their first NCAA tournament appearance in seven years, which included a victory over Connecticut.
''It definitely helped me out a lot,'' White said of leaving Minnesota. ''I would say that sitting out (for a year while transferring) really helped me a lot. I was able to watch the game from the sidelines and kind of see what made teams successful.''
White is projected to go anywhere from pick 15 to 35 in the draft, and the Timberwolves, among others, are still trying to figure out exactly where he fits. He has a power forward's frame and physique, but can handle the ball like a point guard and shoot from the perimeter.
''Sometimes we all get a little too carried away with compartmentalizing these guys,'' Timberwolves president David Kahn said. ''I think he's a good basketball player.''
White is also trying to convince executives that his anxiety problem is under control. He has a fear of flying that has in the past zapped him of his energy.
''They have a lot of questions about it, but at the same time I just be honest with them and tell them what I know, which is not much,'' White said. ''I've only had it for three years and I'm still learning about it. Everybody is kind of still learning about it.''
Kahn said the Timberwolves are examining the issue and he didn't think playing in front of his hometown family and friends would be an issue.
The Wolves also worked out Michigan State forward Draymond Green, New Mexico forward Drew Gordon, Oakland guard Reggie Hamilton, Seton Hall forward Herb Pope and Wisconsin guard Jordan Taylor, another Minnesota native and former Mr. Basketball.
''I've grown up watching the Wolves so it's kind of like a dream come true,'' said Taylor, who is projected to be taken in the second round, if at all. ''But at the same time, it's fun to be down here playing and just having the opportunity to work out for the guys. You just have to try to suppress those feelings and go out and compete.''
---
Follow Jon Krawczynski on Twitter: http://www.twitter.com/APkrawczynski.
---
---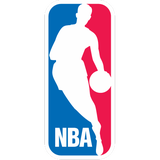 Get more from National Basketball Association
Follow your favorites to get information about games, news and more
---