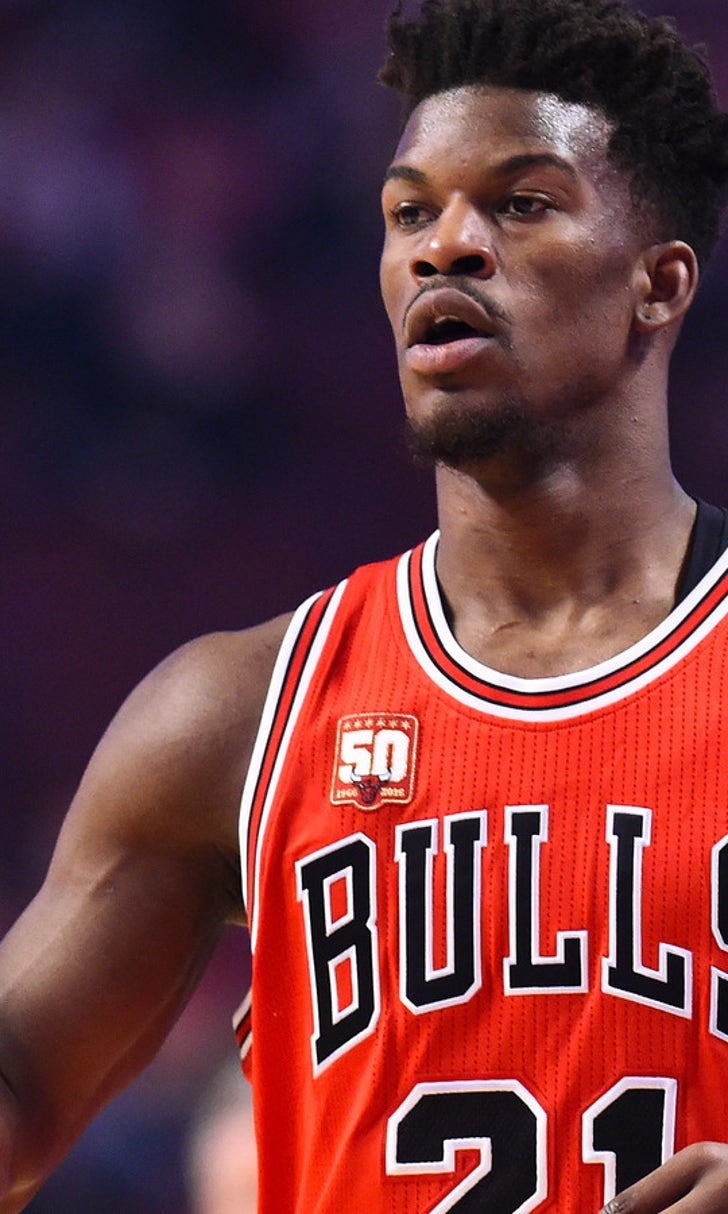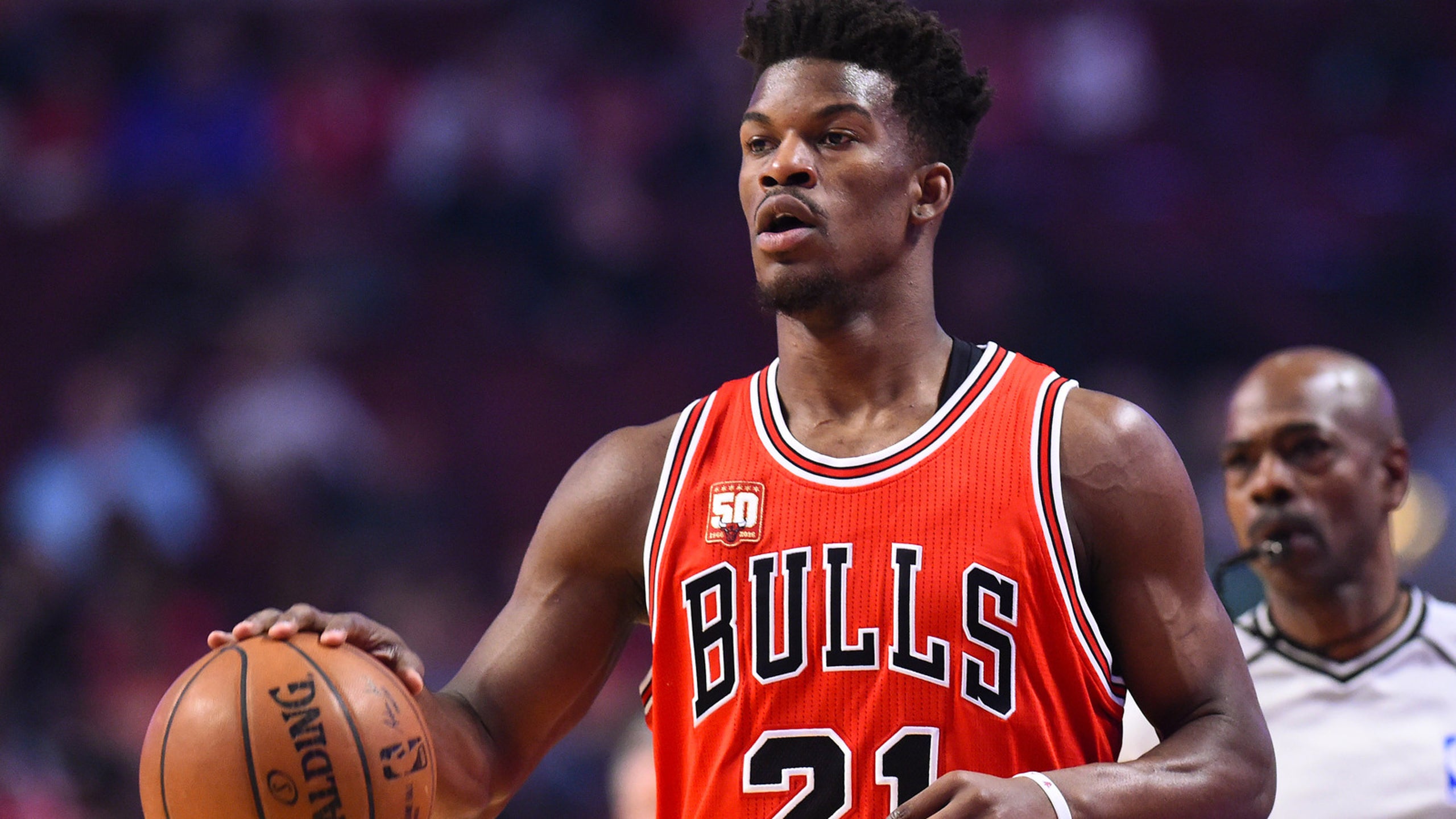 Timberwolves reportedly want to trade No. 5 draft pick for Bulls' Jimmy Butler
BY foxsports • June 13, 2016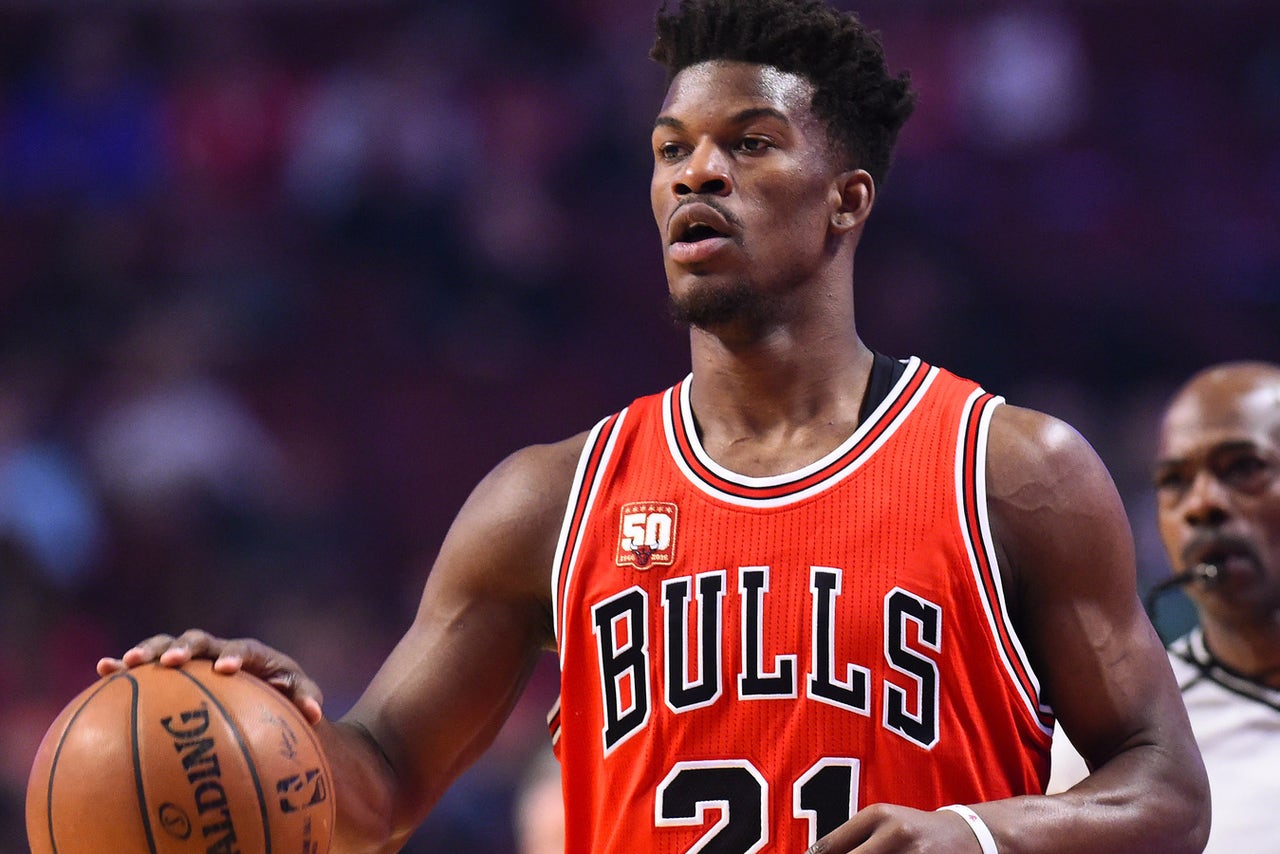 Jimmy Butler has taken the crown from Derrick Rose as the best player on the Bulls roster. But early-season clashes with first-year head coach Fred Hoiberg and a disappointing season that ended with Chicago missing the playoffs have led to rumors that Butler may be available in trade.
The Minnesota Timberwolves (via ESPN) would like to see just how true those rumors are.
The Thibodeau connection is about the only thing that makes sense here. 
While the new head coach and president of basketball operations in Minnesota may indeed be seeking a reunion with Butler, it's unclear if the former Bulls head coach would be willing to part with what it would truly take to get a deal done. The Timberwolves are building one of the most exciting young cores in the league, and wouldn't seem to be eager to part with Andrew Wiggins or Karl-Anthony Towns -- one of whom (along with that No. 5 pick) would almost certainly need to be included to pry Butler loose.
There are few if any sure things in the June 23 NBA Draft once we get past the top two or three selections. The No. 5 pick isn't enough by itself to net a player with Butler's two-way skill set, but this will hardly be the last trade rumor we hear over the next 10 days.
---
---