National Basketball Association
National Basketball Association
Thunder-Pacers Preview
Updated
Mar. 4, 2020 7:39 p.m. ET

Indiana Pacers swingman C.J. Miles doesn't know Russell Westbrook personally but he expects revenge to be on the mind of the Oklahoma City star this weekend.
Westbrook just recorded his fourth triple-double in seven games and looks to help the visiting Thunder win their fourth straight Saturday night by avenging last month's loss to the Pacers.
Indiana (36-32) won 101-98 at Oklahoma City on Feb. 19 by outscoring the Thunder 17-7 in the final 3:00 in a run that included four 3-pointers in the last 2:28. Monta Ellis scored 27 and Paul George added 22 with a season-high 10 assists.
"They remember, especially guys (with) attitudes like Russ," Miles said. "You know Russ remembers. I don't even know him that well but I know he remembers. I mean we remember stuff like that.
"You know they're going to try to come in here and steal one back. It's going to be a great game, it's going to be intense."
Miles was out with a stomach virus for that matchup and he is back now, playing three of the last four games after missing nine with a strained left calf. That injury continues to limit his minutes.
He got to see Kevin Durant score 31 that night while Westbrook had 23 with 18 assists.
"Those two guys are as electrifying as any guys in this league," Miles said. "Russ plays every minute as if somebody shot him out of a cannon and KD arguably is the best scorer, flat-out scorer in the league. They're two of the best guys at their positions."
They showcased how dynamic they are in Friday's 111-97 victory at Philadelphia that clinched a playoff spot. Westbrook had 20 points, 15 rebounds and 10 assists while Durant made 11 of 16 shots for 26 points and 13 boards.
Westbrook's 13 triple-doubles tie Grant Hill (1996-97) and Jason Kidd (2007-08) for the most in a season over the last 25 years.
''It's a blessing, especially to go out and have fun and get the win,'' Westbrook said. ''I think it's fun to see where we're playing the right way. It's fun for our guys to see everybody happy playing the right way.''
Durant logged 34 minutes and Westbrook 32 on Friday to lead Oklahoma City, which is 5-7 in the second half of back-to-backs.
The Thunder (47-22) rested starting forward Serge Ibaka because they were playing the worst team in the league, with Nick Collison starting in his place. Ibaka is expected to play Saturday.
His presence will boost an Oklahoma City team that leads the NBA in rebound margin at plus-8.4 and held a 63-36 edge without him Friday.
The Pacers have been outrebounded in three straight games, losing twice. That includes a 57-48 deficit in Thursday's 101-94 overtime loss to Toronto in which they allowed Bismack Biyombo to grab 25 rebounds.
The Thunder held a 48-45 advantage on the glass last month.
"I know we gotta keep them (Oklahoma City) off the glass better than we kept off Boston and Toronto our last couple of games," coach Frank Vogel said.
George is shooting just 35.2 percent in his last five games while averaging 18.6 points.
Pacers guard Ty Lawson is questionable after missing four games with a sore left ankle while Ian Mahinmi is questionable after sitting out Thursday with a sore back.
---
---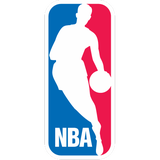 Get more from National Basketball Association
Follow your favorites to get information about games, news and more
---