National Basketball Association
National Basketball Association
Thunder-Mavericks Preview
Updated
Mar. 4, 2020 9:43 p.m. ET

Kevin Durant wasn't in a celebratory mood following Oklahoma City's relieving blowout victory this week.
Maybe because that's how the Thunder are supposed to win. Also, it could be due to the way the Dallas Mavericks crashed their party just a few days earlier.
This Western Conference first-round series has shown varying results for Durant and his championship-chasing team, but the Thunder can separate from the pesky Mavericks with a win in Saturday night's Game 4 in Dallas.
While third-seeded Oklahoma City holds a scoring advantage of 66 points through the first three games, sixth-seeded Dallas earned Monday's 85-84 win in Game 2 after Steven Adams' buzzer beater was waved off. Durant finished with 21 points and seven turnovers, making only 7 of 33 shots.
What a difference three days makes.
His seventh made field goal Thursday came on his ninth attempt midway through the second quarter en route to a 131-102 road win that re-established control - a similar result to last Saturday's 108-70 victory in the opener. The 2014 MVP made 11 of 25 shots for 34 points - his 34th career 30-point playoff game.
"When I play well, I don't throw a party for myself afterward," Durant said. "If I play terrible, I'm not going to go out and change anything up. I'm going to go out there and do the same thing I've been doing."
The Thunder would enjoy a repeat of either Game 1 or 3. Durant scored 57 points on 45 percent shooting in those routs, compared to a 21.2 clip in the middle contest - his worst since January 2015.
His superstar running mate Russell Westbrook pushed the tempo in the blowouts, totaling 50 points and 26 assists compared to just 19 and six in the loss - though he did have 14 rebounds.
The difference was a speedy pace Dallas simply couldn't keep up with. The Thunder were efficient Thursday, shooting 57.7 percent for an offensive rating of 133.1, their highest of the season. After connecting on just 19 of 67 3-point attempts in the opening two games, the Thunder made 15 of 27.
Wesley Matthews scored 22 points and Dirk Nowitzki played through a right knee bruise to add 16 for the Mavs, who were without Deron Williams due to a sports hernia.
Dallas never led after missing 10 of its first 12 shots from long distance.
"The way we won Game 2 was it was a slower-paced game for us, kind of grind it out," Nowitzki said. "It's going to be tough for us to win a game if they score 131 points. I don't think we can score 131 right now with the team we roll out there, the injuries."
In fact, the Mavericks reached that number once all season in a 132-120 win over Portland on March 20, and it required overtime.
After Dallas jumped out to an early lead Monday en route to snapping a five-game skid in this series, the Thunder led from the get-go Thursday. They made 11 of 20 shots in the first quarter, including 4 of 7 from 3-point range.
Williams said he didn't feel like he could even run before Game 3, and coach Rick Carlisle says he's unsure if his point guard will be available Saturday. The Mavericks are already without Chandler Parsons for at least this series after knee surgery.
David Lee scored six points in nearly 17 minutes in his Dallas playoff debut after missing the first two games with a right foot injury, while J.J. Barea had 15 points and seven assists after missing Game 2 with a strained right groin.
---
---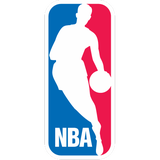 Get more from National Basketball Association
Follow your favorites to get information about games, news and more
---