National Basketball Association
National Basketball Association
Thunder 104, Nuggets 89
Published
Apr. 9, 2011 4:50 a.m. ET

If this week was a preview of the first round of the NBA playoffs, the Denver Nuggets have some work to do before facing the Oklahoma City Thunder again.
Kevin Durant scored 28 points, Russell Westbrook added 17 and the Thunder beat Denver 104-89 Friday night for their second win this week over their potential first-round opponent.
Oklahoma City handed the Nuggets their only home loss since the Carmelo Anthony trade on Tuesday night and now has the two biggest wins against the new-look roster.
''I don't think we got dominated, but I think to win on the road not shooting the ball well, there's got to be an aggressive nature to your behavior. We didn't have it tonight,'' Nuggets coach George Karl said.
''I think there's somewhat of an advantage of being the angry team going into a playoff series. I think we'll be the angry team, hopefully.''
Oklahoma City currently sits fourth in the Western Conference, with Denver fifth.
''We had a lapse tonight but we've got to get it together. With three games left, the playoffs coming up, we've got to figure this thing out,'' Denver's Raymond Felton said. ''It's possible that's the same team we'll be playing.''
Nene had 18 points and nine rebounds to lead the Nuggets and also got into a confrontation with the Thunder's Kendrick Perkins for the second time in as many games. Danilo Gallinari and Felton added 17 points apiece for Denver.
Durant scored 16 points in the third quarter to help Oklahoma City bump a three-point lead back up to a dozen. His free throws to finish the period started a 12-3 run, with James Harden's 3-pointer pushing the advantage to 85-67 with 8:35 left.
After the Nuggets had pulled within 10, Durant converted a three-point play to start an 8-0 run that put the game away.
''It was good to face them and see what they're like,'' Durant said. ''Since the trade, we haven't played them, but this week shows us what they're like. ... ''They're going to be a different team come playoff time and be more focused and more locked in, and I'm sure they're going to switch a lot of things up if we play them after seeing us this last week.
''If we do face them, it should be fun.''
Perkins ended up with Nene nearly in a headlock after fouling him midway through the fourth quarter, and Nene responded by shoving Perkins to get out of it. Both continued to jaw at each other and got whistled for technical fouls.
A similar scene occurred in Denver three nights earlier, with the teams seemingly brewing up some bad blood in case they're destined to play a best-of-seven series soon.
''I think that Kendrick didn't mean to have that little scuffle. He just fouled him hard. Nene made a great move and got him off his feet, and he just threw his weight on him a little bit,'' Durant said. ''That one was a little different, but the one in Denver was those guys just being fierce and being great competitors and wanting to win.
''When you want to win, you tend to do anything.''
The Thunder have controlled the Nuggets when it mattered most in the final two regular-season meetings, pulling away in the second half for a 101-94 win on Tuesday and doing it again in the rematch.
Oklahoma City is 11-3 with Perkins, its big trade deadline acquisition, in the lineup.
Denver is 16-6 since trading away Anthony.
''It was the first game I thought we beat ourselves as much,'' Karl said. ''The stretches we had bad turnovers, stretches we had stupid fouls, mistakes with the shot clock running down, fouling a guy, fouling the 3-point shot. We didn't rebound the ball well.
''We had some fundamental breakdowns, not many good mental decisions and they're pretty good.''
Denver, the NBA's top-scoring team with a 107.1-point average, has been held below 100 in four of its last five games and was shooting under 37 percent to fall behind by 18 in the fourth quarter.
''Obviously, our offense has got to find some more answers than we're getting in both games,'' Karl said. ''I think our offense was probably the weaker of the ends of the court.
''I think having some extra bodies, healthier bodies, would probably help us a little bit, too.''
Starting guard Arron Afflalo (hamstring) was out for the 11th time in the last 13 games. The Nuggets were also without a pair of reserves - Chris Andersen (ankle) for the fourth straight game and C Timofey Mozgov (ankle, knee) for the second game in a row - and Oklahoma City exploited its depth advantage.
Daequan Cook hit back-to-back 3-pointers, and he and Harden scored eight points apiece during a bench-fueled 20-4 run that gave the Thunder a 37-23 edge with 6:21 left before halftime.
The lead got as big as 16 after Harden's driving layup before Denver mounted a comeback against Oklahoma City's starters.
Felton and Gallinari scored the Nuggets' final 17 points before halftime to trim the deficit to six, and Denver scored the first three points of the third quarter to pull to 48-45.
''I told the team, I said, `There's some things we'll learn from the experience. If we get them in the playoffs, we'll worry about that come Wednesday night, Thursday morning. Let's worry about the next three games and continue to win games,''' Karl said.
NOTES: The Thunder missed their first six shots and left a sellout crowd standing for more than 4 minutes, waiting for their first basket. It was the 13th straight sellout and the 34th of the season for Oklahoma City. ... Denver committed just one foul in the first quarter and four in the first half.
---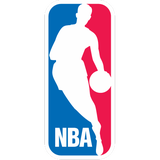 Get more from National Basketball Association
Follow your favorites to get information about games, news and more
---