National Basketball Association
National Basketball Association
Thomas, Dragic lead Suns over Jazz 105-100
Published
Oct. 25, 2014 2:09 a.m. ET

SALT LAKE CITY (AP) Running isn't just an offensive cornerstone for the Phoenix Suns. It is also a matter of survival.
The Suns often resort to small ball tactics to neutralize advantages taller teams have around the basket. It's one reason why Phoenix went small early and often against the Utah Jazz in the NBA preseason finale for both teams.
''We got to play scrappy,'' Suns guard Eric Bledsoe said. ''We're so small, we got to play scrappy and get out on the break. Too many teams are going to beat our numbers in the post. We just got to play scrappy.''
Scrappy play won the day for Phoenix. Isaiah Thomas scored 19 points off the bench and Goran Dragic added 18 points on 8-of-11 shooting to help the Suns close out the NBA preseason with a 105-100 victory over the Jazz on Friday night.
Markieff Morris added 17 points for Phoenix (5-2), helping the Suns rally from a double-digit first half deficit to get the win. Gordon Hayward had 24 points and Alec Burks added 20 for the Jazz (5-3).
Phoenix and Utah traded baskets throughout much of the third and fourth quarters. The Suns finally took a 97-91 lead with 2:47 left after Dragic hit a 3-pointer to end an 11-2 run.
Utah cut it to a one-possession game when Hayward converted a 3-point play to make it 99-96 game with 51.7 seconds left. But Trey Burke missed a basket after a Morris turnover and Eric Bledsoe and Thomas each sank a pair of free throws to ice the game in the final seconds.
The Jazz struggled in transition and it cost them down the stretch. Phoenix had a 20-8 edge in fast break points.
Defensively, the Suns forced 21 turnovers and scored 22 points off Utah's miscues. They held the Jazz to 41.8 percent (33-of-79) shooting from the field.
''Their physicality bothered us,'' Jazz coach Quin Snyder said. ''There was a point where we needed to run our offense with more force, if that makes sense. Get through and make more passes.''
Utah took control early in the first quarter with some timely scoring from Enes Kanter. Kanter hit two free throws and scored three baskets to spark an 11-1 run, putting the Jazz up 17-7 five minutes into the quarter.
Phoenix cut into the lead once Kanter and the Jazz cooled down. Thomas and Gerald Green scored 3-pointers on back-to-back possessions late in the quarter to cut Utah's lead to 31-28.
Utah rebuilt a double digit lead late in the second quarter when Hayward scored a three-pointer and a jumper on back-to-back possessions to put the Jazz ahead 49-37.
''We had turnovers early,'' Suns coach Jeff Hornacek said. ''We didn't play any defense in the first quarter. We just came out and exchanged baskets. Once we got after it a bit better, we forced some turnovers and was able to run. We're not a good enough team to be doing that for short stretches and get behind. We got to try and get after it all the time.''
Utah's second quarter cushion didn't last long. The Jazz shot just 5-of-17 (29.4 percent) from the field during the quarter - opening the door for Phoenix to get back in the game.
Utah scored one basket over a five minute stretch spanning the second and third quarters. Phoenix took advantage of the drought, scoring easily in transition.
The Suns used a 10-2 run before halftime to cut Utah's lead to four and then opened the second half with three unanswered baskets. Morris scored a driving layup to finish the rally and give the Suns a 53-51 lead. It marked Phoenix's first lead since scoring the game's first basket.
Utah finally got going when Trey Burke drained a long jumper to ignite an 11-0 Jazz run. By the time Hayward ended the spurt with another jumper, the Jazz were back in front 62-55.
TIP-INS
Jazz: Trevor Booker is becoming more adventurous on the perimeter. Against the Suns, he made his third 3-pointer of the preseason. This comes after Booker had just shot 1-for-10 from distance in his first four NBA seasons before signing with the Jazz. Booker plans on making 3-pointers a bigger part of his regular season repertoire too. ''I feel pretty confident right now,'' Booker said. ''I just got to keep working on it. Just repetitions. The more reps, the more comfortable I get.''
Suns: Phoenix rotated three point guards throughout the game with great success. Bledsoe, Dragic and Thomas all played at least 28 minutes - more than any other Suns player who saw action. Hornacek could continue to dabble with three point guard lineups in the regular season. It has drawbacks, but it also works out well at times. ''It's playing roulette there,'' Hornacek said. ''You never know what's going to happen. Markieff has to play big as a five, which is tough sometimes. But he did a great job of that. Isaiah was playing well. Goran was playing well. Eric was playing well. I was glad to get them out there.''
Burke and Gobert extended
Utah announced after the game that the team had picked up options for both Trey Burke and Rudy Gobert for the 2015-16 season. Both players are entering their second NBA seasons. Burke averaged 12.8 points, 5.7 assists and 3.0 rebounds as a rookie. Gobert posted averages of 2.3 points and 3.4 rebounds.
Success in Salt Lake
Phoenix has won five of its last nine regular season games played in Utah. The Suns will get a chance to improve on that record when they return to the Beehive State on November 1.
UP NEXT
Phoenix hosts the Los Angeles Lakers in the regular-season opener Oct. 29.
Utah hosts Houston in the regular-season opener Oct. 29.
---
---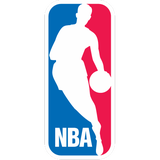 Get more from National Basketball Association
Follow your favorites to get information about games, news and more
---