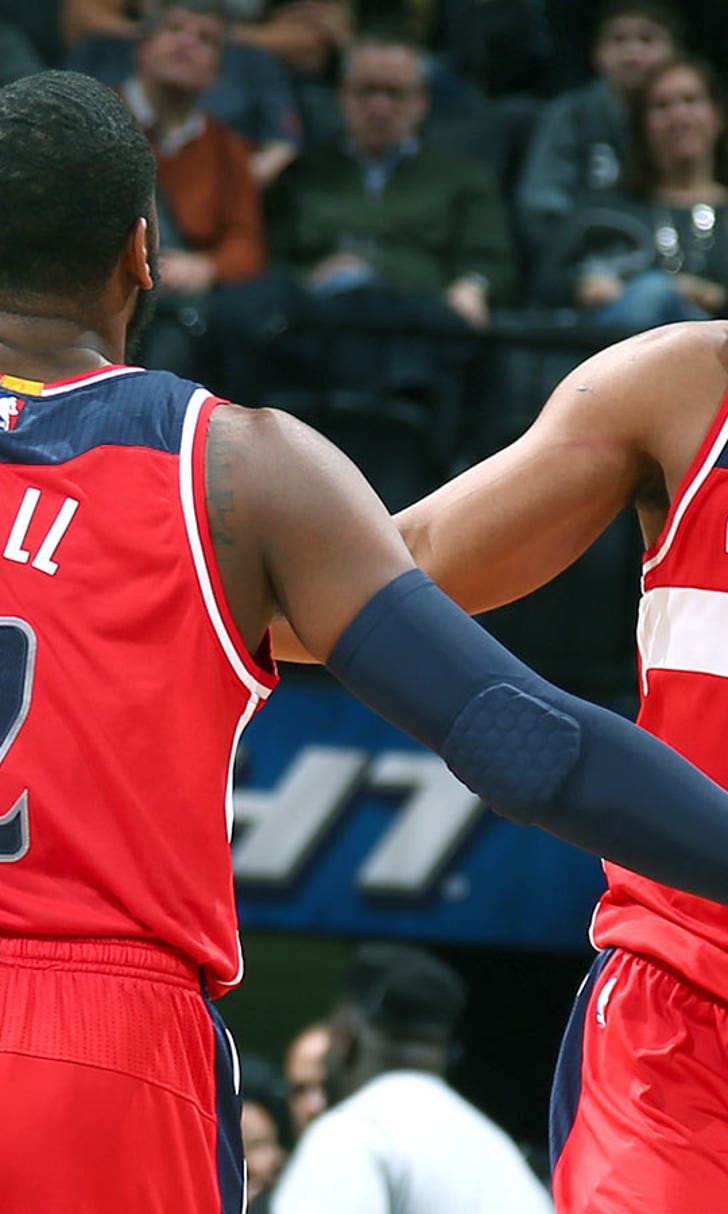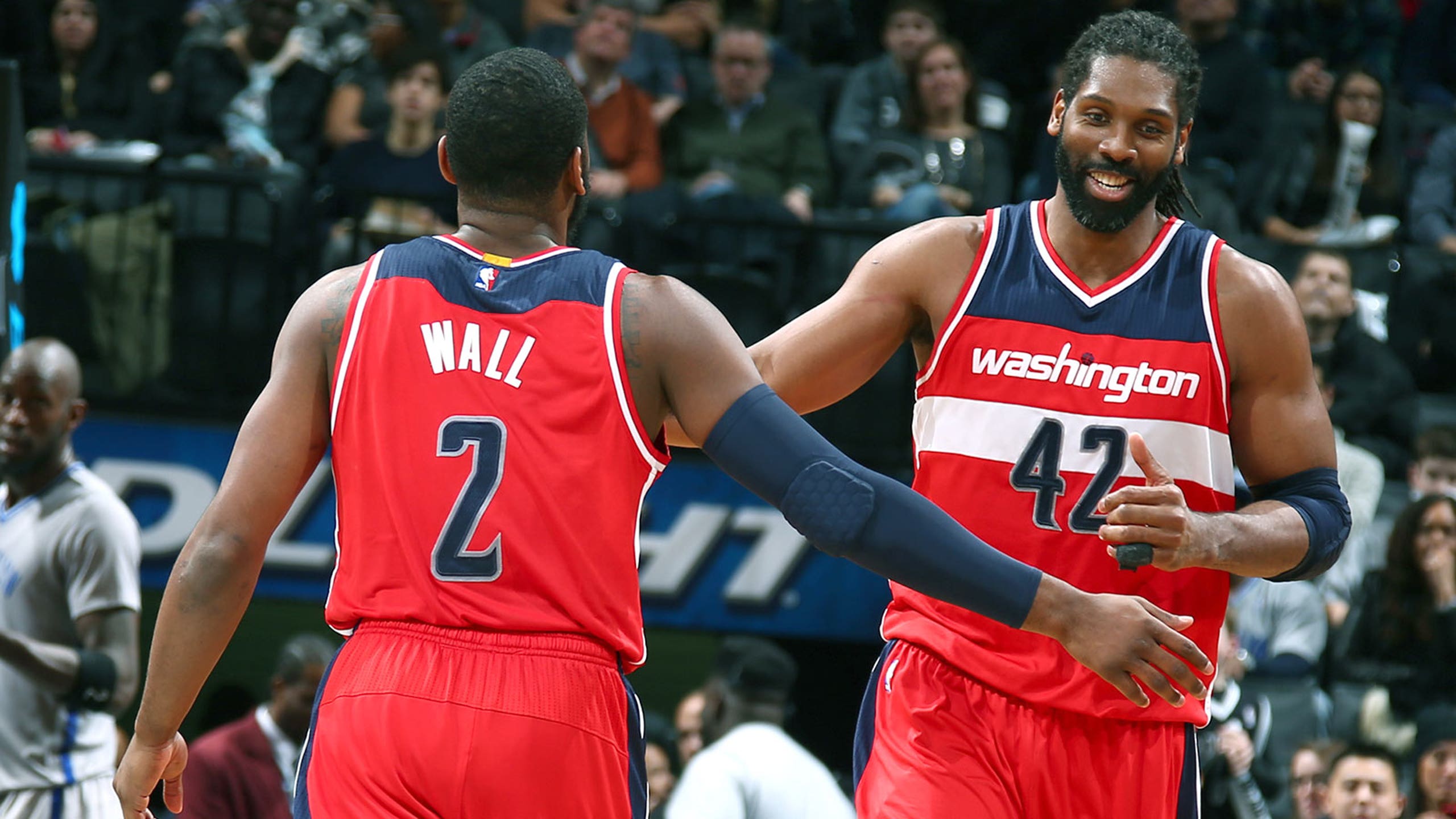 The Wizards are finally healthy enough to hold a real practice
BY foxsports • January 8, 2016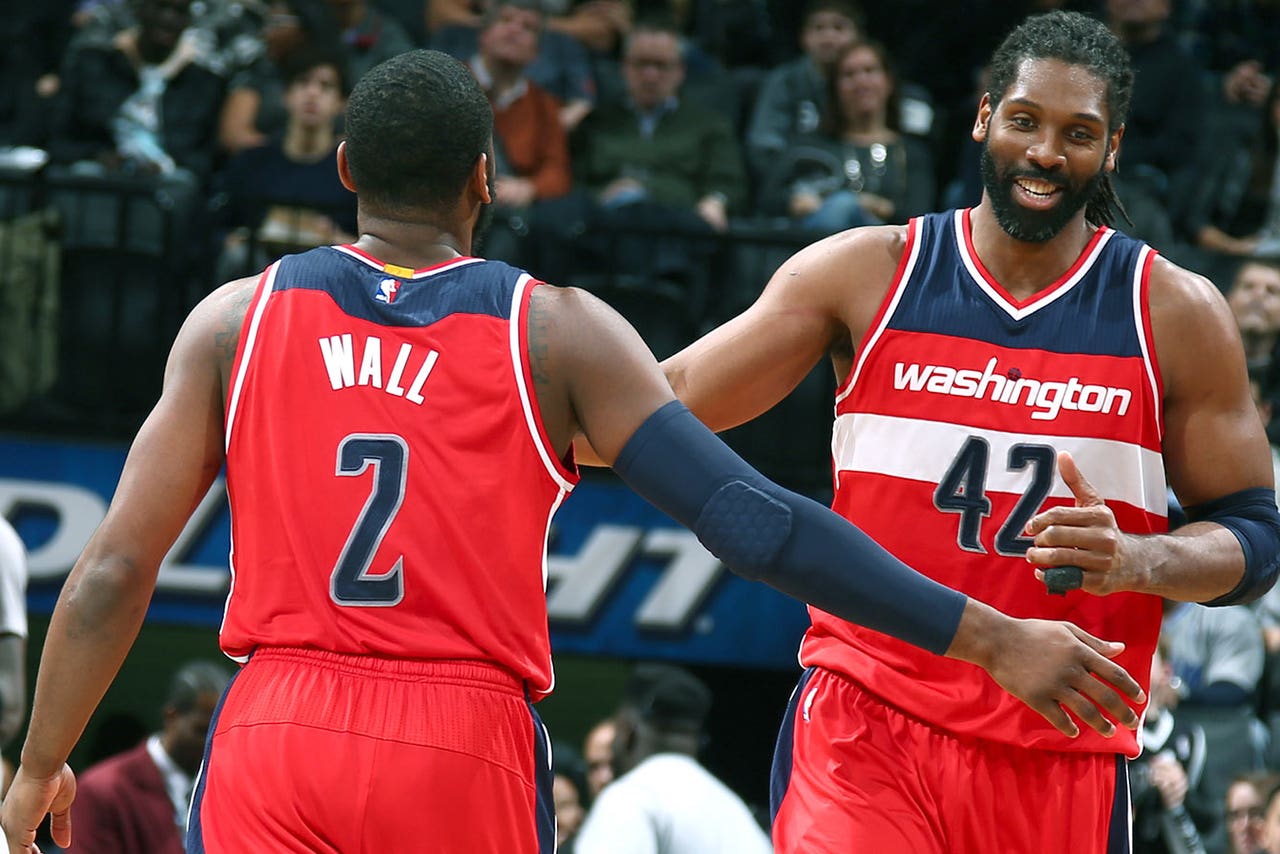 The Washington Wizards have swam through an unspeakably harsh wave of injuries this season. Some of their best players (most notably Brad Beal and Nene) have missed significant time, and only now are things starting to calm down a bit.
According to The Washington Post, the Wizards were able to hold their first 10-plus player practice in over a month on Thursday—and, ironically, John Wall wasn't one of the participants. But dudes are on the mend:
The Wizards finally held a normal session Thursday. In all, 11 players participated. Bradley Beal (leg), Alan Anderson (leg), Kris Humphries (knee), and John Wall (rest) were the only holdouts. Wall was in attendance and will play Friday against the Toronto Raptors, while Anderson was on the court shooting three-pointers after practice, which constitutes progress in his recovery from ankle surgery in October. If all holds, Washington should have 12 players available for its meeting with the Raptors at Verizon Center for the first time since defeating the Miami Heat on Dec. 7. The Wizards played with 11 players in their loss to the Cavaliers on Wednesday. "It was encouraging to have a full warm-up line actually for the first time in a month," Wizards center Marcin Gortat said.
From Beal and Nene to Alan Anderson and Gary Neal, the Wizards have some talented players who aren't yet at 100 percent. 
Until then, it's hard to get a hold on just how dangerous this team can be, what their ceiling is and why nobody will want to face them in a seven-game series in the spring. They've been forced to play some wonky lineups and have thrown inexperienced rookies into a fiery playoff race (yes, the East is like that right now).
Give the Wizards their starting backcourt and let the chips fall where they may. 
---
---