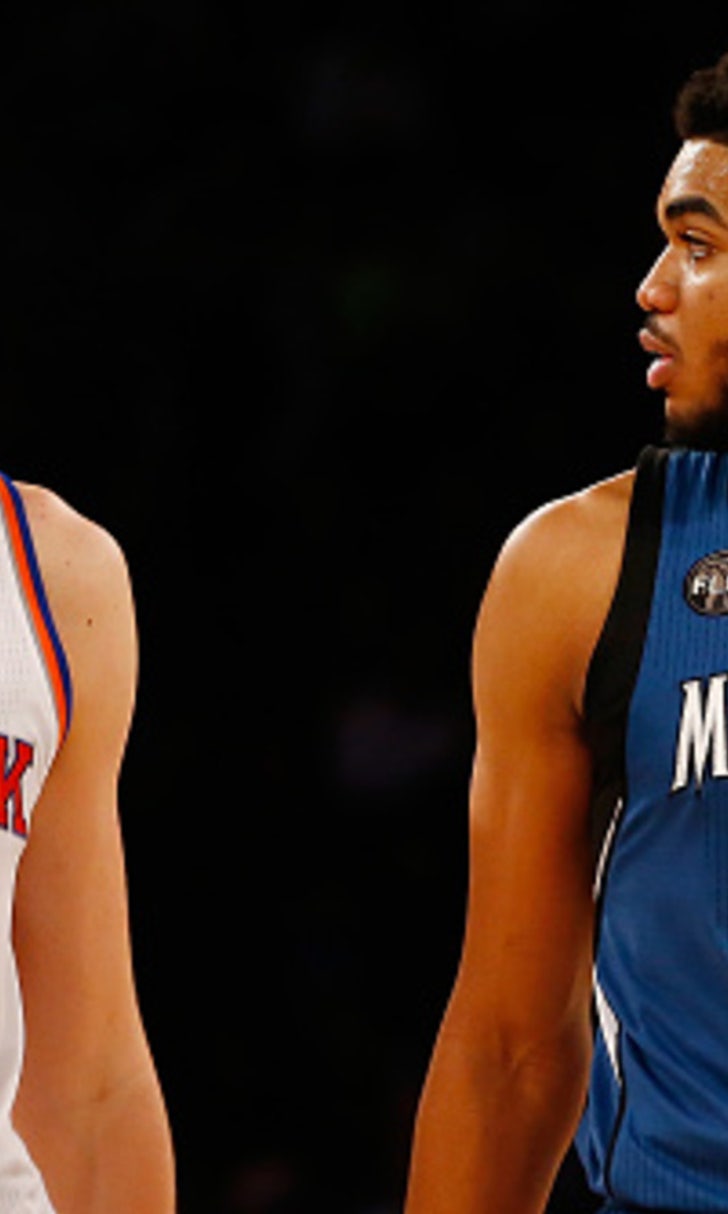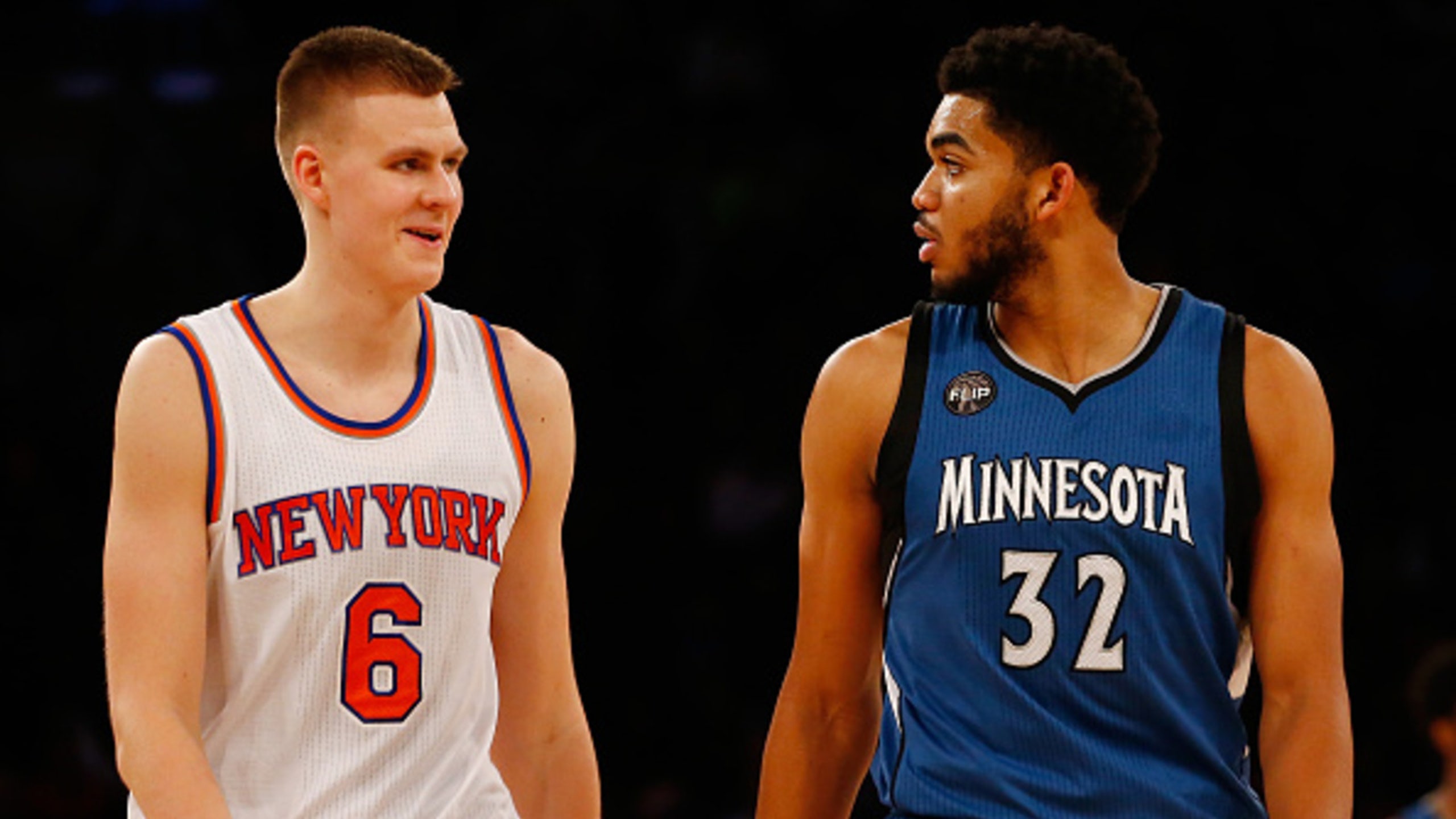 The NBA is robbing its fans of a really fun experience on All-Star weekend
BY foxsports • January 28, 2016
The Rising Stars Challenge or Rookie-Sophomore Game or whatever it is these days has changed formats and names so many times over the last few years, it's hard to keep track. One thing that will be a constant over the next two, though, is seeing Kristaps Porzingis there in participation. The same goes for Timberwolves star Karl-Anthony Towns, who may be even better than the great Knicks rookie.
Both first-year players have taken the NBA by storm in year one. Now, they'll be heading to Toronto to participate in the Friday night festivities meant to show off the league's best young talent. 
Here's the roster, via Sporting News' Adi Joseph:
The NBA's format for the game now is pitting two teams, one made up of American players and one made up of international ones, against each other. Of course, the league took some liberties with the roster assignments.
The Latvian Porzingis will obviously play for Team World. But fellow Rookie of the Year candidate Towns will play for the U.S. team even though he is actually a member of the Dominican National Team. It's all kinds of off, and it's interfering with a much-anticipated frontcourt pairing.
We finally could've seen Towns and Porzingis play together. After months of looking forward to what a frontcourt of two 20-year-old studs who could shoot threes, block shots, work the post, basically do everything could look like, we're not getting it. And it doesn't make too much sense as to why, considering Towns has been a member of the Dominican National Team ever since he was a kid.
But whatever. It's the Rookie-Sophomore Game. Or the Rising Stars Game. If we get to see Porzingis throw down some awesome dunks, we'll be happy in the end. But the fact that we're getting robbed of a frontcourt that'd be a guaranteed blast to watch is severely upsetting.
---
---