National Basketball Association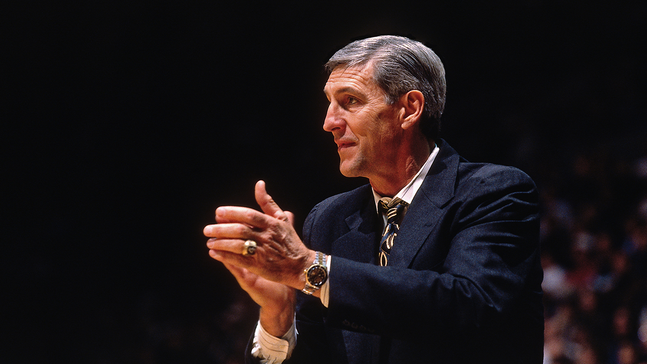 National Basketball Association
The Loss Of A Legend
Updated
Jul. 17, 2020 5:59 p.m. ET
Legendary Utah Jazz coach Jerry Sloan died on Friday due to complications from Parkinson's disease and Lewy body dementia.
Jerry Sloan served as head coach of the Utah Jazz from 1988-2011, and with the help of Hall of Fame point guard John Stockton and Hall of Fame power forward Karl Malone, led the Jazz to the NBA Finals in 1997 and 1998, the franchise's lone Finals appearances.
In those back-to-back Finals trips, the Jazz fell in six games to Michael Jordan and the Chicago Bulls, a franchise where Jerry Sloan spent 10 seasons as a player and coached for three seasons from 1979-82.
As a coach, Sloan recorded 1,221 regular season wins, the fourth most in NBA history, and 1,319 wins overall, sixth most in NBA history. He is one of only nine coaches to record over 1,000 wins, and he and San Antonio Spurs coach Gregg Popovich are the only coaches in NBA history to record 1,000+ wins with one franchise.
From the time Sloan took over as coach of the Jazz until Malone left the franchise in 2003, the Jazz had the best overall record in the NBA, and in 2009, Sloan was inducted into the Naismith Memorial Basketball Hall of Fame.
Under Sloan, the Jazz made 15 consecutive postseason appearances beginning in 1988, only missing the playoffs four times in his 23 seasons as coach.
Sloan also had a career as a player. He was the fourth pick in the 1965 NBA Draft, spending one season with the Baltimore Bullets before playing a decade for the Bulls. During his playing days, he was a 2-time All-Star and 4-time All-Defensive First Team selection.
His No. 4 jersey became the first jersey retired in Bulls franchise history in 1978, and in 2014, Utah retired a special jersey for their legendary coach.
The NBA world paid respects to Sloan on Friday, expressing its condolences on Twitter.
So, just how great was Sloan as a coach? Is his coaching legacy actually underrated?
Consider this: On Jan. 10, 2019, Popovich earned his 1,222 career coaching victory, moving him past Sloan into third all-time.
After that game, Popovich was asked to share his thoughts regarding passing Sloan on the coaching wins list.
His answer was quick and concise:
Popovich is often considered one of the best coaches in NBA history, if not the best. In his 24 seasons as Spurs head coach, San Antonio has won five NBA titles and has won 50+ games in the regular season 19 times. Only once have the Spurs finished with a losing record under Popovich and that was in his first season as coach in 1996-97, after taking over for Bob Hill 18 games into the season.
How was Popovich a success so early in his coaching career, and how has he maintained that success for over two decades?
NBA reporter Marc Stein has the answer.
In that 2016 Stein piece, former Spurs general manager and current CEO R.C. Buford spoke of the culture created in Utah by Sloan and how San Antonio sought to mimic it in order to create a small-market championship contender.
"They weren't in a high-profile market, but they were incredibly consistent. They were incredibly competitive, defensively tough-minded and had a mentality that we knew we needed to get to. We knew we had to get tougher to get to their level ... It wasn't so much style of play as it was the demeanor and the competitiveness and the consistency with which they kept their group together. We were also in similar markets, so it helped us to think, 'If they can do it, so can we.' It helped us believe there's no reason we can't be successful because we were in San Antonio."
That competitive grit was developed by none other than Sloan, who showed that edge from the moment he stepped into the league with Chicago.
Sloan's connection to the Bulls organization ran deep. Not only did he play and coach in Chicago – in addition to serving as one of the franchise's fiercest rivals – he also had a connection with late Bulls general manager Jerry Krause, a man who orchestrated the teams that denied Sloan two NBA titles.
NBC Sports reporter K.C. Johnson elaborated on how Krause admired Sloan's toughness when scouting him coming out of the University of Evansville.
In many ways, Sloan coached as he played — unrelenting, no excuses allowed, tough as nails. The late Bulls general manager Jerry Krause scouted Sloan at Evansville and worked for the Baltimore Bullets when they drafted Sloan in 1965.
In 2016, a year before Krause passed away, I asked him what his scouting notes said about Sloan. Krause replied: "I would chart how many fouls he took. He'd get bowled over 10 times a game. He didn't care."
However, despite leading the Jazz to two NBA Finals, six Western Conference Finals appearances, and 22 winning seasons in 23 years – Sloan resigned in February 2011 after leading the Jazz to a 31-23 record after 54 games – Sloan never won an NBA Coach of the Year Award. 
At the conclusion of the 1996-97 season, Pat Riley was awarded Coach of the Year after leading the Miami Heat to a 61-21 record, the second-best record in the East. Sloan had led the Jazz to a 64-18 record that year, and eventually, the franchise's first NBA Finals berth.
At the end of the following season, Sloan led the Jazz to a 62-20 record, the best in the NBA considering they swept the season series over the 62-20 Chicago Bulls. He was beat out by NBA legend and Indiana Pacers coach Larry Bird, who led the Pacers to a 58-24 record and berth in the Eastern Conference Finals. 
FOX Sports' Chris Broussard shared his thoughts on the legacy of Sloan, who essentially served as the architect of Utah Jazz basketball:
When I think of Jerry Sloan, a few phrases that come to mind are: old school, tough, hard-nosed, loyal. That is really what he meant to me. His teams were always well-coached. They embodied the characteristics I just mentioned. He, in a place that is tough to build a winning program, built a powerful program that was one of the best in the league. He helped lay the foundation for the professionalism and the tough, hard-nosed attitude that characterizes Utah basketball. They say a team takes on the personality of its leader. Those great Utah teams really embodied the characteristics that Jerry Sloan stood for and promoted. You can still see those traits that he instilled in the foundation of that franchise, even though he has been gone for quite a while. You see that flowing through that franchise.
The franchise that Sloan helped make famous paid its respects to its late coach on Friday:
Despite Sloan's great success as a coach, the fact that he never won an NBA title or Coach of the Year Award sticks out on his coaching resume. 
However, according to long-time sportswriter Jack McCallum – who had a relationship with Sloan during his coaching days – the coach's legacy is about much more than wins and losses.
It was about building a franchise from the ground up.
...And, sure, if the Jazz offense was predictable with its rib-rattling pick-setting and its Stockton-to-Malone automation—"meat and potatoes basketball" the late Flip Saunders once admiringly called it when he was coaching the Minnesota Timberwolves—it was also effective. "Best offensive system I've ever coached against," Pat Riley once said ... 
No, Sloan never won a championship, either as a player—his Bulls were that generation's version of the Best Team Never To Win It All—or a coach. But in virtually every season that he was on the bench the Jazz were almost always in the picture, something that was never easy for a small-market team, even back in the 80s. In 2009-10, Sloan's last complete season as coach? The Jazz went 53-29.
R.I.P. Jerry Sloan.
---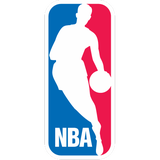 Get more from National Basketball Association
Follow your favorites to get information about games, news and more
---