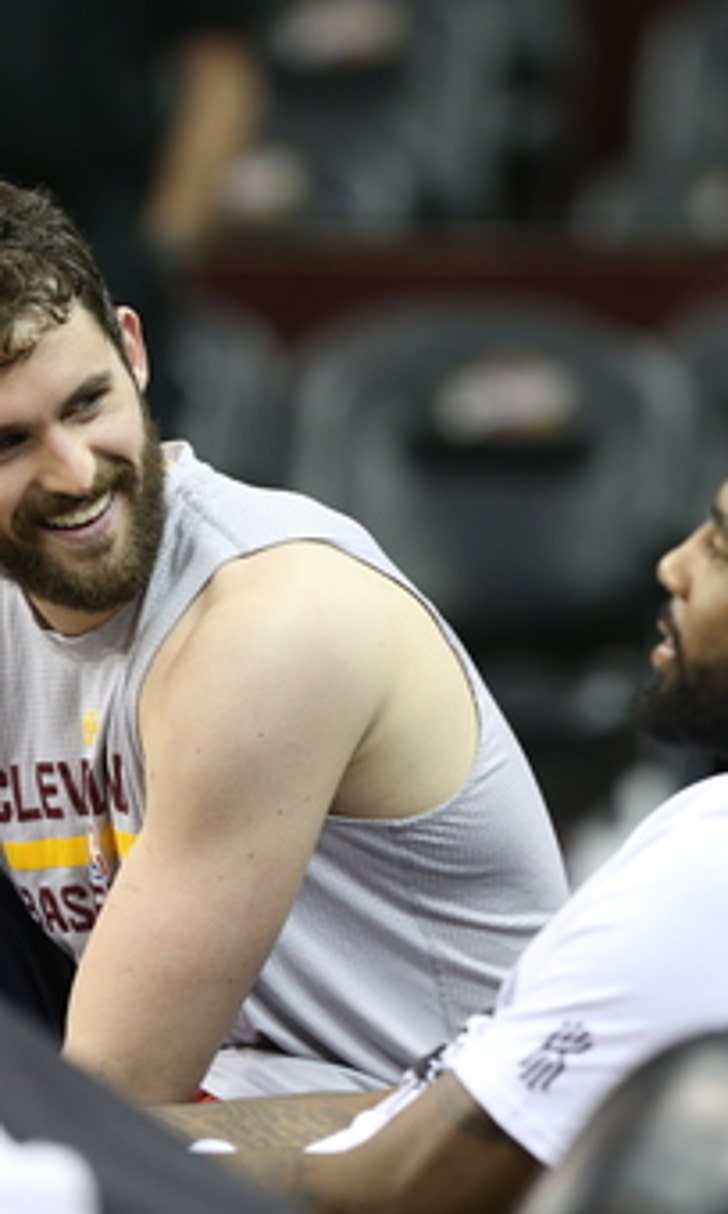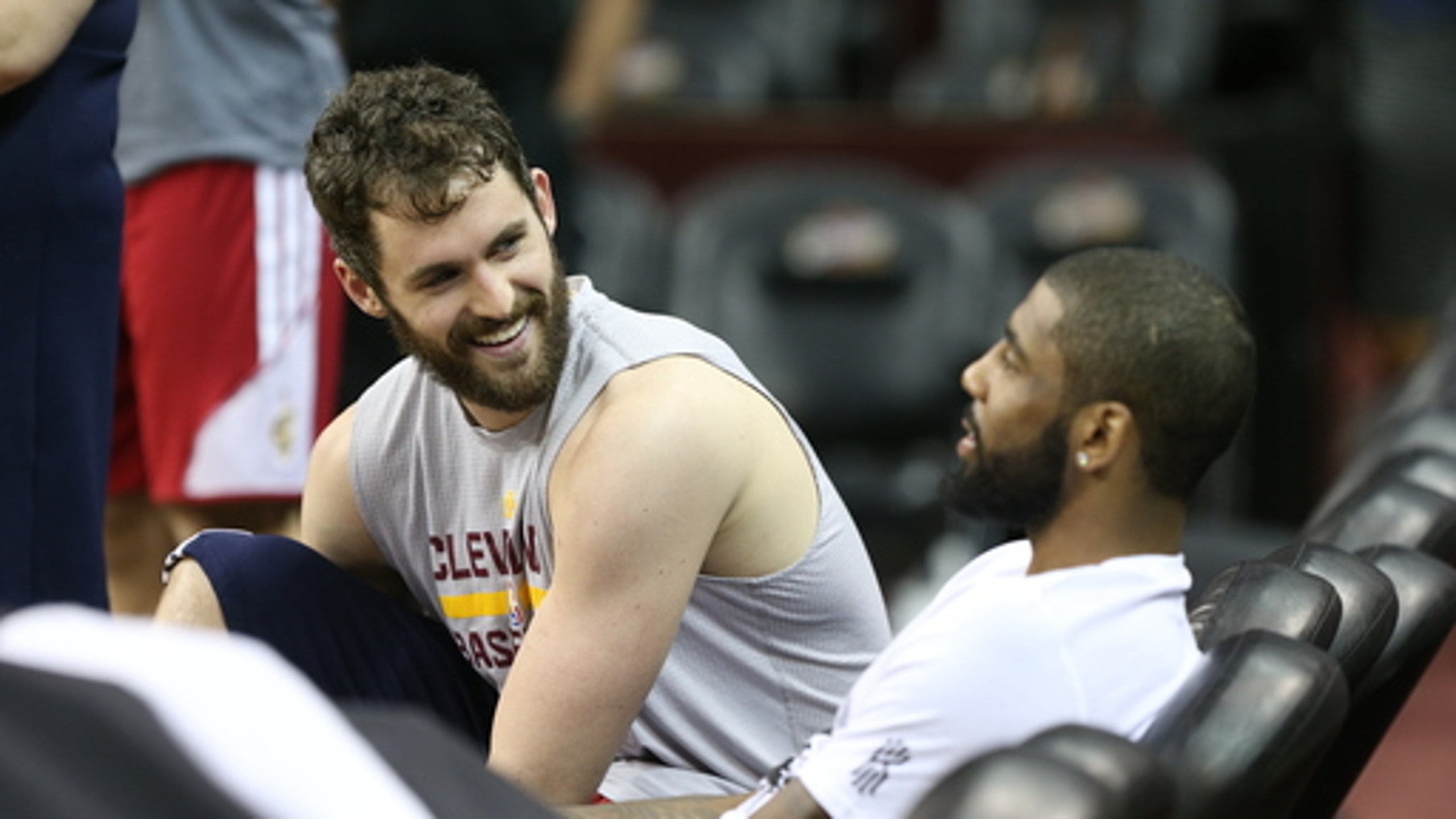 The Latest: Cavs, Warriors used to one-sided playoff games
BY foxsports • June 10, 2016
CLEVELAND (AP) The Latest on Game 4 of the NBA Finals between the Golden State Warriors and the Cleveland Cavaliers (all times local):
8:40 p.m.
A down-to-the-wire matchup in Game 4 of the NBA Finals on Friday night might be fun for fans and viewers.
It might seem a bit foreign to the teams involved, though.
Golden State and Cleveland haven't played many nailbiters in these playoffs. The Warriors have been in just two games decided by five points or less in the postseason, Cleveland has been in only three - and two of those were in April against Detroit.
Here's a breakdown of margins of victory for the Cavs and Warriors in these playoffs:
- Games decided by five points or less: Warriors 1-1, Cavaliers 3-0.
- Games decided by 10 points or less: Warriors 6-2, Cavaliers 4-1.
- Games decided by 11 points or more: Warriors 8-4, Cavaliers 9-3.
---
8:05 p.m.
Kevin Love is back in the NBA Finals.
It's unknown if he's back in Cleveland's starting lineup.
Love was cleared to play Friday night for Game 4 against the Golden State Warriors. He got a concussion in Game 2 of the series and missed Game 3 on Wednesday night.
He could come off the bench. Love's last time as a reserve was April 14, 2010 for Minnesota against Detroit. He's been a reserve 82 times in his career, and his teams were 24-58 in those games.
Warriors coach Steve Kerr says Love's return will affect Golden State's lineups at certain times, but that it won't lead to major changes in how his team wants to play Friday night.
---
7:45 p.m.
Golden State coach Steve Kerr knows the anguish that Cleveland has felt in its 52-year drought without a major sports title.
He actually felt that pain a few times.
Kerr spent parts of four seasons playing for Cavaliers from 1989 through 1992, and confessed that during his time in Cleveland he actually became a converted Browns fan.
Kerr said he made some great friendships when he played in Cleveland. He went to the playoffs twice with the Cavaliers, ousted in the 1992 Eastern Conference finals by the Chicago Bulls.
''We kept running into the Bulls unfortunately, but it was a great three-and-a-half years for me and my wife and we really enjoyed living here,'' said Kerr, who still has family living in Cleveland.
---
7:20 p.m.
Cleveland coach Tyronn Lue says Kevin Love has not been cleared to play in Game 4 of the NBA Finals.
That could change in the next 90 minutes.
Love walked into the arena as Lue was giving his pregame remarks. The plan is for Love to meet with a doctor to see if he has completed every step as laid out in the NBA concussion protocol.
Lue said Love will play if he's cleared. He would not say if Love will start.
Love got a concussion in Game 2 of this series against Golden State, and missed Game 3 of the series.
---
6:55 p.m.
In his sixth straight NBA Finals, the Cavaliers forward named James was the first player on the floor before Game 4.
No, not LeBron.
James Jones, who has been LeBron James' teammate for six years in a row, was on the court at Quicken Loans Arena more than three hours before tip-off working on his game. Jones has played sparingly this season - only 51 minutes in 10 postseason games - but he's been a leader to Cleveland's younger players and is considered one of the NBA's nicest guys.
The 13-year veteran, nicknamed ''Champ,'' showed little rust from his lack of playing time, drilling 3-pointers from several feet behind the line, as per usual.
Jones played with James from 2010-14 in Miami, winning two NBA titles and getting to the finals four years in a row. He and James made it back to the finals last season before losing to Golden State in six games.
---
---