National Basketball Association
National Basketball Association
The Latest: Cavaliers beat Warriors 112-97, force Game 6
Updated
Mar. 4, 2020 2:38 p.m. ET

OAKLAND, Calif. (AP) The Latest on Game 5 of the NBA Finals between the Golden State Warriors and the Cleveland Cavaliers (all times local):
8:50 p.m.
LeBron James and Kyrie Irving became the first teammates to each top 40 points in the same NBA Finals game, and the Cleveland Cavaliers staved off elimination by beating the Golden State Warriors 112-97 on Monday night.
James had 41 points, 16 rebounds and seven assists. Irving had 41 points on 17 for 24 shooting and added six assists for the Cavaliers. Game 6 of the series is Thursday in Cleveland.
Klay Thompson scored 37 points and Stephen Curry had 25 for the Warriors, who were without the suspended Draymond Green for the game. They lost Andrew Bogut early in the third quarter to a left knee injury.
It was tied at 61-61 at the half. Cleveland owned the second half, outscoring the hosts 51-36. For James, it's now 26 consecutive series with at least one road win, extending his NBA record.
Golden State now leads the series 3-2. The Warriors clinched last year's title with a Game 6 win on the Cavs' home floor.
---
8:35 p.m.
Kyrie Irving has 41 points, LeBron James has 41 - first time in the finals teammates have scored 40 or more points - and the Cleveland Cavaliers are well on their way to forcing Game 6 of the NBA Finals.
The Cavs lead Golden State by double-digits with just over two minutes to play.
Stephen Curry has missed 13 of his 21 shots for the Warriors, who are without Draymond Green and lost Andrew Bogut early in the second half to a knee injury.
---
8:20 p.m.
Andrew Bogut's night is over.
The Golden State center has a sprained left knee and will have an MRI later Monday night, the Warriors announced. He was hurt in the third quarter after taking an awkward collision from Cleveland's J.R. Smith.
If Cleveland wins tonight, Game 6 is Thursday in northeast Ohio.
---
8:15 p.m.
The Larry O'Brien Trophy is in Oracle Arena, somewhere.
It might stay hidden - and might be heading back to Cleveland on Tuesday.
Needing a win to extend the NBA Finals, Cleveland has taken control of Game 5 with a strong third quarter and leads Golden State 93-84 going into the final 12 minutes.
LeBron James has 36 points and 12 rebounds so far for Cleveland, which outscored the Warriors 32-23 in the third quarter. Kyrie Irving has 29 for the Cavaliers, who are trying to become the first team in NBA history to erase a 3-1 series deficit in The Finals.
Klay Thompson leads the Warriors with 35 points.
---
8:05 p.m.
Golden State has lost its center, and its lead.
Cleveland became the first team in Game 5 to enjoy a double-digit lead, getting there with about 4 minutes left in the third quarter. LeBron James has 33 points and Kyrie Irving has made 12 of 15 shots so far for 29 more.
Klay Thompson still leads the Warriors with 33 points and Stephen Curry has 18. Golden State center Andrew Bogut remains in the locker room with a left knee injury.
---
7:45 p.m.
Golden State center Andrew Bogut is hurting.
Bogut went down under the Cleveland basket after getting collided into by the Cavaliers' J.R. Smith early in the third quarter of Game 5 of the NBA Finals on Monday night.
Bogut landed straight-legged after Smith fell into him. Bogut immediately grabbed at the knee in pain, and remained down for several seconds before play was eventually stopped.
---
7:25 p.m.
What a first half of Game 5 - it's Golden State 61, Cleveland 61 at intermission.
Klay Thompson has 26 points with six 3-pointers for the Warriors, LeBron James has 25 points and nine rebounds for the Cavaliers, and there's been tons of spectacular plays on both ends.
Kyrie Irving has 18 points for Cleveland, while Stephen Curry has 13 for Golden State. The Warriors are dominating from outside with 11 3-pointers already to Cleveland's five, but the Cavaliers have a 24-14 edge in points in the paint.
---
7:05 p.m.
This is getting good.
Shaun Livingston had a huge dunk over Richard Jefferson, Tristan Thompson had a spectacular block for the Cavs at the other end and Klay Thompson just connected from nearly 30 feet.
And that was all in relatively short order.
It's Golden State 49, Cleveland 48 with about 5 minutes left in the second quarter. Klay Thompson has 23 points already for the Warriors, while LeBron James and Kyrie Irving have 16 apiece for the Cavaliers.
---
6:45 p.m.
Cleveland has weathered an early storm at Oracle Arena. Golden State got off to a lightning-fast start, but leads only 32-29 at the end of the first quarter in Game 5 of the NBA Finals.
LeBron James is getting booed every time he touches the ball, something that Warriors fans started doing even in warmups. It's a clear response to the suspension of Warriors forward Draymond Green.
When the fans at Oracle - who are hoping to see their team finish off a second straight championship - aren't booing, many are yelling ''Free Dray-mond! Free Dray-mond!''
James, J.R. Smith and Kyrie Irving have all 29 of Cleveland's points, James leading all scorers with 12. Stephen Curry has 10 so far for Golden State.
---
6:25 p.m.
No Draymond, no problem. At least so far.
Golden State is off to a quick start in Game 5 of the NBA Finals, leading Cleveland 19-15 midway through the opening quarter. The Warriors are without Draymond Green, with Andre Iguodala taking his place in the starting lineup.
Green is suspended for Game 5 for an accumulation of flagrant-foul points in the playoffs.
Cleveland is in sleeved jerseys for Game 5, ones that LeBron James has said in the past that he's not a fan of. The Cavs have five quick turnovers as well, adding to Golden State's fast beginning.
---
6:05 p.m.
Former NBA All-Star Grant Hill, who spent much of his career in Orlando, has led an on-court tribute to the 49 victims of the worst mass shooting in modern U.S. history.
Hill led the crowd at Oracle Arena in a moment of silence just before the playing of the national anthem before Game 5 of the NBA Finals. Hill told the crowd, ''On behalf of the entire NBA family, we send our thoughts and prayers to the families impacted by the horrific tragedy in Orlando yesterday. So please observe a moment of silence for those who lost their lives.''
With that, he bowed his head for several seconds and the arena went totally silent.
--
5:45 p.m.
Andre Iguodala is starting in Game 5 for the Warriors in place of the suspended Draymond Green while Kevin Love has returned to the starting lineup for Cleveland.
Warriors coach Steve Kerr elected to go with the veteran Iguodala to match up defensively against LeBron James. Iguodala has been brilliant against James in the series, which the Warriors lead 3-1.
With Green out of the lineup for Golden State, Cavaliers coach Tyronn Lue elected to put Love back in with the starting five to give the team an offensive boost right from the beginning. Love did not play in Game 3 because of a concussion, then came off the bench for his first time as a Cavalier in Game 4.
Green's toughness has bothered Love in the post in this series. But Love's 3-point shooting should help spread Golden State's defense and open up room for James and Kyrie Irving to get to the basket.
---
5:30 p.m.
During the Eastern Conference finals, Cleveland's LeBron James became the first player in NBA history to get one road win in 25 consecutive playoff series.
He needs to get that to 26, or else his season will end without that third ring he wants so badly.
It seems like James is reaching milestones every time he plays, and Game 5 of The Finals on Monday night will be no exception. He's tying Manu Ginobili for No. 9 on the NBA's all-time postseason games list with 197, and comes into the game two rebounds away from passing Elgin Baylor (1,724) for No. 9 on that NBA all-time playoff list.
James comes into Game 5 with a 9-8 record in his appearances at Oracle Arena (3-1 with Miami, 6-7 with Cleveland). He and the Cavs have lost their last four on the Warriors' home floor, however.
---
4:55 p.m.
Warriors fans have a new hashtag to trumpet. Several are in Oracle arena holding little placards that read (hash)FreeDraymond in support of suspended forward Draymond Green.
Actor and vocal NBA fan Michael Rapaport is among those who have used the hashtag on Twitter and (hash)FreeDraymond was trending heading into the tipoff of Game 5.
---
4:35 p.m.
Steve Kerr was mum on who will replace Draymond Green in the starting lineup for Game 5. But he did say Ian Clark will be inactive because the Warriors have to keep Green on the active list even though he is suspended and will not be in the building.
Kerr said the Warriors will talk to the league in the summer about the rule that requires the suspended player to take a spot on the active roster for the game.
''Ian has been working his entire life on his game and preparing. And here it is, the NBA Finals, and because Draymond is suspended I can't suit Ian up,'' Kerr said. ''I don't think that's fair. I think that's something that should be addressed, and maybe that's something that we can bring up with the league down the road.''
--
4:15 p.m.
The sniping between the Cleveland Cavaliers and Golden State Warriors hasn't stopped heading into Game 5.
Warriors guard Klay Thompson's father, Mychal, who played with the Lakers in the 1980s, started off his Los Angeles-based radio show on Monday with a rant about LeBron James and his role in the suspension of Draymond Green.
James said after the confrontation with Green in Game 4 that the Warriors forward crossed a line with his trash talk. The Warriors responded forcefully on Sunday, and Mychal Thompson took the baton on Monday on his ''Thompson and Trudell'' show.
''I cannot believe that we are facing what we're facing tonight because a player complained about a certain word ... are you kidding me?'' Mychal Thompson said. ''Are we this now PC that you can't talk trash on the court? That you could sort of drop hints to lead to someone getting suspended? Are you freaking kidding me? This is what we've come to? Unbelievable.
''Lebron couldn't have survived in the `80s with the physicality and the words guys said to each other back then. ... Obviously in this new PC-sensitive time you couldn't put it out there so other people could hear. But between players on the court? Who complains to the media about being called a name?''
James has not said specifically what set him off with Green's words.
---
3:05 p.m.
The Oakland Athletics are hosting a baseball game on the same night of Game 5, and they're also rolling out the welcome mat for suspended Warriors forward Draymond Green.
Green is expected to watch Game 5 from a baseball suite in Oakland Coliseum, which is right next door to Oracle Arena.
The Athletics are hosting the Texas Rangers for a baseball game that begins an hour after tipoff of the basketball game. And the team offered Green the chance to throw out the ceremonial first pitch before the game started.
But an A's spokeswoman says Green declined the offer, preferring to keep a low profile while he watches his teammates from afar.
If the Warriors can close out the series with a win over the Cavaliers, Green will be allowed to join the team in Oracle for the celebration.
If they lose, Green will join his teammates to get ready to travel to Cleveland for Game 6.
---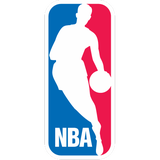 Get more from National Basketball Association
Follow your favorites to get information about games, news and more
---