National Basketball Association
National Basketball Association
Team effort leads Lakers over Thunder
Published
Mar. 25, 2009 4:59 a.m. ET

To Kobe Bryant, a little bit of rest is way overrated. Getting ready for the playoffs is what the last stretch of the season is all about.

Bryant scored 19 points before taking the fourth quarter off, and the Los Angeles Lakers cruised to a 107-89 win against the Oklahoma City Thunder on Tuesday night.

The Lakers led from start to finish for the ninth time this season and closed within a game of idle Cleveland for the best record in the NBA, and they did it without any of their starters stepping on the floor in the last 8 minutes.

That rest could prove helpful as the Lakers continue a seven-game road trip, having won the first two games.

"I don't really care about that too much," Bryant said. "It's all about how well we're playing, if our bench comes in and holds our leads."

Lamar Odom scored 18 points before fouling out and Pau Gasol had 14 points, 14 rebounds and seven assists for Los Angeles.

Kevin Durant scored 24 points to lead Oklahoma City, which had all five starters reach double figures but never cut the Lakers' lead to less than 17 points in the second half.

"We should try to do that more often, absolutely," Gasol said. "I think it's something that shows character and consistency, and we haven't been able to do that as often as we should.

"Hopefully when we get big leads, on the road especially, we can take care of the game and make sure you continue to execute and stay focused on what you need to do well every single possession and sustain the lead.," Gasol said.

Los Angeles was up by nine within the first five minutes and then closed out the first quarter with eight straight points to go up by 17. For a team that hasn't lost this season after leading by 17 or more, the Lakers could feel pretty comfortable by then - if not for their last visit to Oklahoma City.

In that game last month, the Lakers let an 18-point lead get whittled down to one before Bryant came to the rescue by scoring 15 of his 36 points in the fourth quarter of a 107-93 win.

This time, Bryant and the rest of the starters could get plenty comfortable as the bench was emptied. Even seldom-used reserves Adam Morrison and Shannon Brown - picked up in a trade last month with Charlotte - got into the game.

"We can't complain about that," Lakers coach Phil Jackson said. "I think we played all right in the first quarter. After that, I think we just kind of toyed with the game. I didn't like that so much.

Josh Powell had 14 points and Luke Walton 11 to lead the reserves, and Derek Fisher also scored 11.

"I just think towards the end of the season we have to take each one of these games and start thinking about the playoffs and gearing ourselves towards that," Powell said. "Every game is important, and we're just trying to do what we can do to sustain the effort."

Jackson suggested it could be tough for L.A. to catch Cleveland, considering that the Cavaliers play eight of their last 12 games at home - where their only loss came to the Lakers.

"We've got a few more road games than they do, they've got a better home record than we do, so that means that they have a better chance right now," Jackson said. "But the tie goes to us, so that's important that we keep pressure on them."

Bryant said the chase is more about bragging rights than home-court advantage.

"We want to have the best record just to have it, just because of the challenge of it, to say that we did it," Bryant said. "Outside of that, it's just about us getting better."

Jeff Green scored 12 points, Nenad Krstic added 11 and Thabo Sefolosha, Russell Westbrook and Nick Collison each had 10 for Oklahoma City.

"That's one of the best teams in the league right now," Thunder guard Chucky Atkins said. "We have a young team, we're learning and we just got to move on."

The Lakers all but put the game away when they finished the first half on an 11-0 run shortly after Oklahoma City went with an oversized lineup, pushing their lead to 62-38. After Westbrook picked up his third foul, Thunder coach Scott Brooks went without a point guard and instead had Sefolosha and Durant in the backcourt with forwards Green, Collison and Krstic.

Earl Watson, who had been Oklahoma City's backup point guard, has been benched the last six games.


Notes


Jackson passed John Kundla and has now coached the second-most games in Lakers history. His 726 games are only one behind Pat Riley. ... Rookie D.J. White did not play in his first game back with the Thunder after being recalled from the NBDL. He averaged 17.3 points and 9.7 rebounds in three games with the Tulsa 66ers. ... Oklahoma football coach Bob Stoops sat in a courtside seat on the baseline, four seats down from Thunder chairman Clay Bennett, an avid Sooners fan. Oklahoma State basketball coach Travis Ford and J.C. Watts, a former Oklahoma quarterback and congressman, were also on hand.
---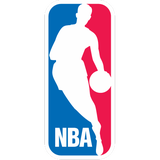 Get more from National Basketball Association
Follow your favorites to get information about games, news and more
---