National Basketball Association
National Basketball Association
Stern pleased with NBA season but still tweaking
Published
Jun. 13, 2012 3:28 a.m. ET

Commissioner David Stern believes the NBA is need of some tweaking even after following the black eye of the lockout with a better-than-expected regular season.
The first forum for change will come next Monday, when the competition committee will discuss ways to try and eliminate flopping for the sake of drawing a foul and to consider whether to expand instant replay.
''Flopping almost doesn't do it justice,'' Stern said Tuesday just prior to the start of the NBA Finals. ''Trickery. Deceit designed to cause the game to be decided other than on its merits. We'll be looking at that.
''We'll be looking at a number of things that make it easier for us to say to our fans what we all know to be true: our referees want to get everything right.''
Stern celebrated success that was ''better than we could have hoped for'' out of a season that was in jeopardy of even happening and said fans showed their admiration for the league in record numbers.
It concludes with a marquee matchup in the finals, pitting three-time MVP LeBron James and Miami against three-time scoring champion Kevin Durant and Oklahoma City.
''It's really very exciting, and it's going to be, we think, a great matchup, and America is very interested in getting to it,'' Stern said.
So, what more could Stern hope for?
Well, there are still some remnants of the labor dispute - so-called ''B-list'' items that still must be taken up. Deputy commissioner Adam Silver said that won't take place until after the finals.
Stern also wants to discuss whether NBA players should continue to play in the Olympics or if there should be an age cutoff. He admits the ''Dream Team'' that won gold in the 1992 Barcelona Games and helped grow the game globally was a good move, but he sees merit in questions raised by often-controversial Dallas owner Mark Cuban and his peers about their players risking injury in the process.
''Usually when Mark says something, I try to go the other way,'' Stern joked, ''but actually when he is right about something - he may actually be right and here I think he actually has a point. I really do.''
There are also decisions to be made after the Memphis Grizzlies found a buyer this week, now that Sacramento's plan for a new arena to keep the Kings fell through and as Seattle continues to pursue a team to replace the SuperSonics.
Stern said the league would have to go through the ''somewhat boring'' process of gathering facts to determine whether the board of governors should approve the sale of the Grizzlies to a group led by 34-year-old California billionaire Robert J. Pera.
That wrangling is made somewhat more interesting since the last time majority owner Michael Heisley tried to sell the team - in 2006 to a group headed by Christian Laettner - the deal was not approved.
Pera ''has been a successful entrepreneur and he has a few dollars, a few hundred million dollars, whatever the number is, and I have heard that he's a huge fan,'' Stern said. ''He reminds me a little bit of (Portland owner) Paul Allen, who when he came into the league used to drive around in his car with a basketball in the trunk and stop if he thought he could get a good game.''
Stern complimented Heisley for staying the course through tough economic times to keep the team in Memphis, where it relocated from Vancouver in 2001, and expressed hope the franchise could stay put.
''The best way to kill that conversation for the team to be supported by the community. I'm positive that the community is going to rally around the next ownership,'' Stern said. ''They've got a great building, they've got a really good team.''
The issue in Sacramento, as it was in Seattle, is the lack of what the NBA considers an adequate arena. Stern said he believes the team will continue, for now, to play at aging Power Balance Pavilion after the Maloof family's ownership group balked at plans for a new arena.
''That's their prerogative. As long as it stands and passes the fire code, I think it's been a terrific place for the fans of Sacramento,'' Stern said, not exactly giving his seal of approval.
''I think if you ask the fans, they'd say it's better there than no place. I'll say it again: The fans of Sacramento, the businesses of Sacramento, the city of Sacramento have been great partners of the NBA.''
As for Seattle, Stern said he met Monday with Mayor Mike McGinn and was encouraged by the interest from the city, which lost the Sonics to Oklahoma City in 2008.
''We're just delighted that the mayor is interested, that there's considering legislation and that somebody wants an NBA team,'' Stern said.
''We're not planning to expand and we don't have a lot of teams available, to say the least.''
---
---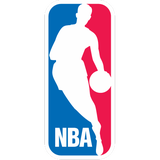 Get more from National Basketball Association
Follow your favorites to get information about games, news and more
---