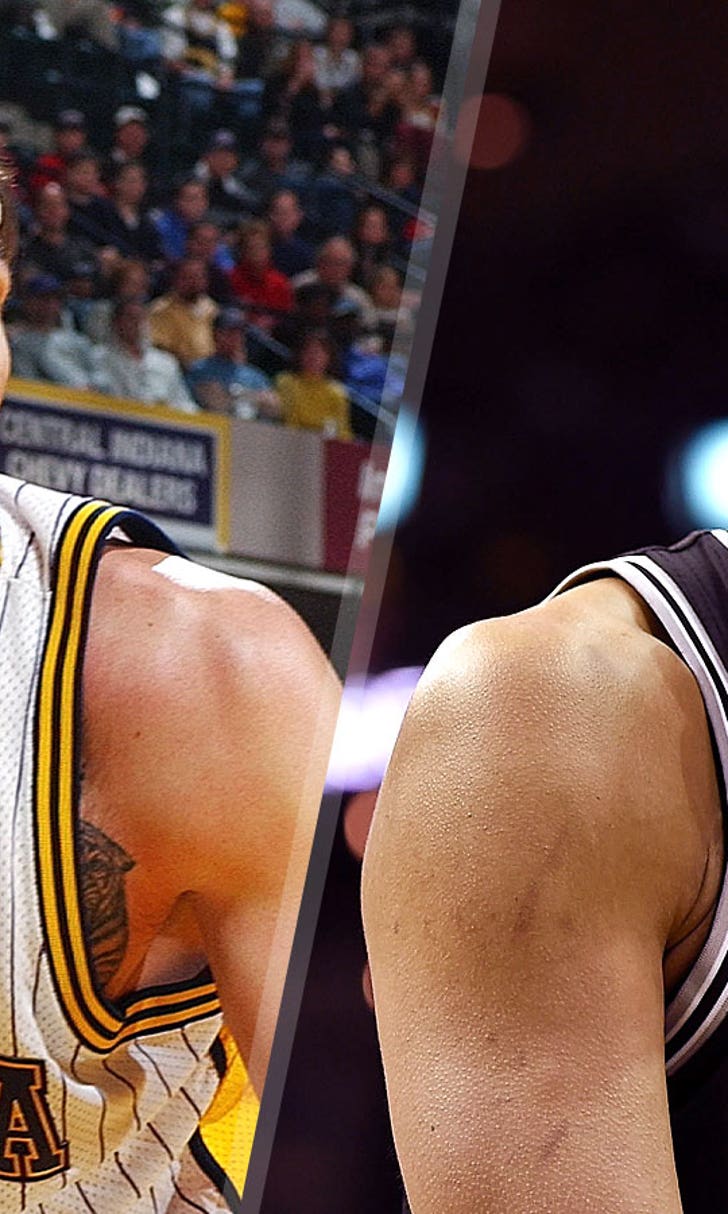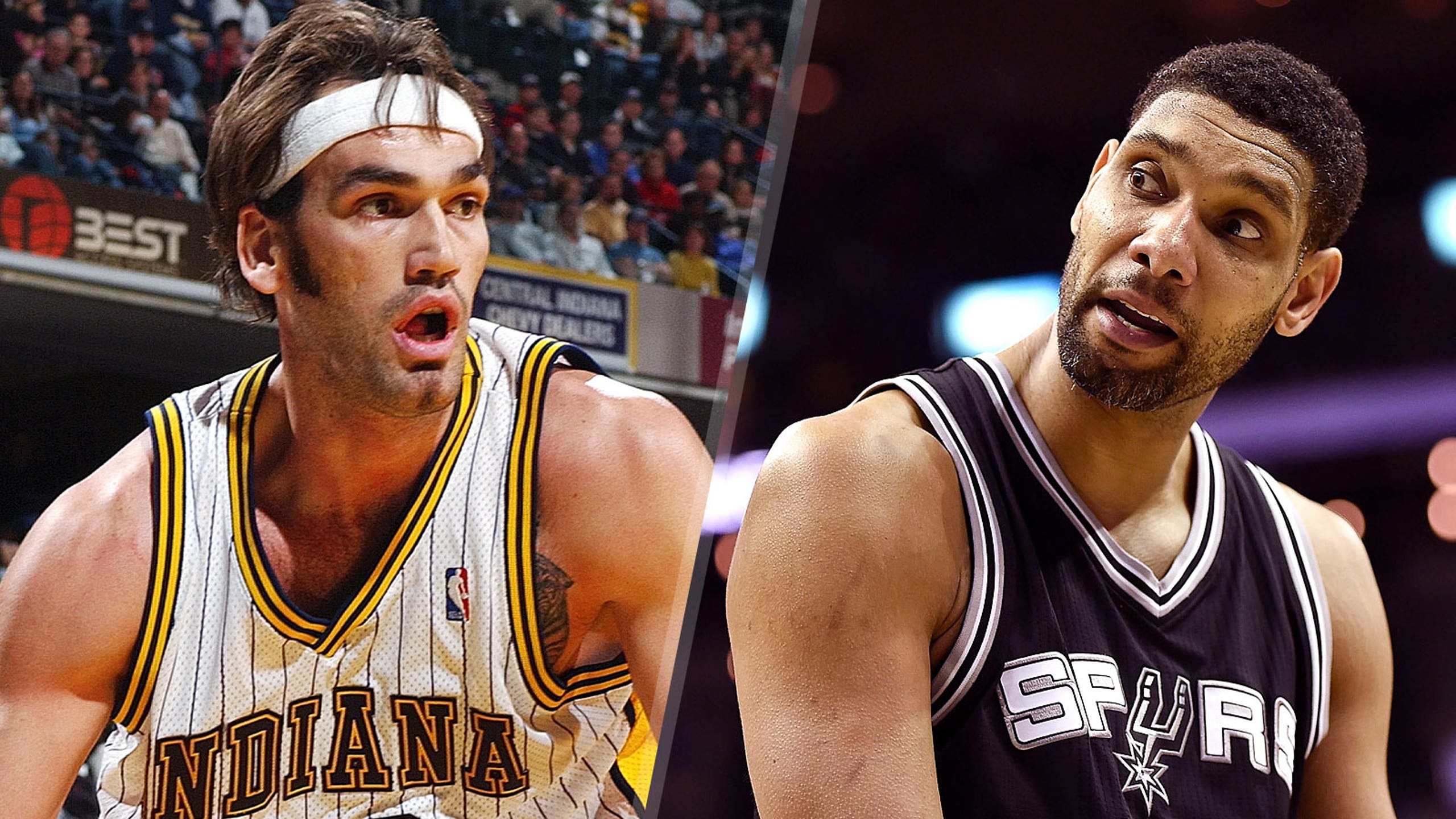 Spurs' Popovich briefly considered drafting Scot Pollard over Tim Duncan
BY foxsports • February 10, 2015
San Antonio Spurs head coach Gregg Popovich admitted he considered drafting Scot Pollard over Tim Duncan in the 1997 NBA Draft. 
The Spurs had the No. 1 pick that year and Duncan, the All-American center from Wake Forest, was expected to go first. But Popovich remembered Kansas big man Pollard catching his eye as well. 
"It's a true story," Popovich said Monday before the Spurs-Pacers game, via Pacers.com. "I loved the way Scot played. Timmy was really smooth and all that, so (you wonder) 'is that going to translate? Is he going to be tough?' He was long and lanky and thin and Scot Pollard was out there kicking you-know-what and taking names.
"It was actually a conversation. I also have to say that notion didn't last real long. But it did come up."
But as we all know, the Spurs ended up going with Duncan, who earned the first of his 15 All-Star berths his rookie year and went on to win five NBA championships (and counting). Pollard ended up being drafted 19th by the Detroit Pistons and made rounds in Sacramento, Indiana, Cleveland and Boston before hanging up his jersey in 2008. Now a Pacers analyst, Pollard also happened to be at the Bankers Life Fieldhouse in Indianapolis on Monday to hear Pop confirm the tale. 
According to the San Antonio Express-News:
"You're just saying that because I'm standing here," [Pollard] said.
Popovich insisted he was serious.
"No, it's true," he said. "Ask my Jayhawk GM. Ask R.C (Buford). It was actually a conversation. Now, I have to say that notion didn't last real long, but it did come up."
Did Pop make the right choice? The world may never know.
H/t Ball Don't Lie.
---
---