National Basketball Association
National Basketball Association
Spurs lose sixth consecutive game
Published
Apr. 1, 2011 1:00 a.m. ET

Even a late rally couldn't end the longest losing streak of Tim Duncan's career.
Kevin Martin scored 33 points, including nine in overtime, and the Houston Rockets handed the San Antonio Spurs their sixth straight loss with a 119-114 victory on Friday night.
San Antonio hadn't dropped six in a row since April 10-20, 1997, and the big lead it held atop the Western Conference continues to dwindle over the hard-charging Los Angeles Lakers.
The Spurs lead the Lakers by only 1 1/2 games with one more meeting scheduled between the two.
''We're going to see what we are made out of, if we can dig down deeper,'' Spurs coach Gregg Popovich said. ''We'll see if we are worth the way we played this season or not.''
The Rockets withstood the Spurs' best comeback efforts in the second half.
''In my mind, that might be the best one we've had all year because you have this team (Spurs) come in here and they lost five in a row, which they haven't done in decades,'' Rockets coach Rick Adelman said. ''They are fighting the Lakers for the best record.''
The Spurs, down by 11 points late in the third quarter, forced overtime on a free throw by Duncan with 18 seconds left in regulation that tied it at 108.
Martin took over in overtime, scoring nine of Houston's 11 points.
Luis Scola had 21 points and 14 rebounds for the Rockets, Kyle Lowry added 14 points and Chuck Hayes had 10 points and 12 boards.
''It was a great game,'' Scola said. ''The Spurs are the best team in the NBA. There's not one season where they don't play great. It's always a fun game to play. It's always a big game. It's a rivalry match. Because of all those things I like to play against them.''
The Rockets are three games behind Memphis for the No. 8 playoff spot in the West.
''We're in a little playoff series,'' Scola said. ''We've got six games left and we need to win them all.''
Tony Parker led the Spurs with 31 points, Duncan had 23 points and 13 rebounds and Manu Ginobili added 23 points.
The Rockets took a 64-56 lead into the second half and extended it to 79-68 with 5:46 to go in the third quarter. Parker scored eight points over the rest of the period and cut Houston's lead to 87-85 heading to the fourth.
''They are all tough losses now,'' Parker said. ''We are not making plays at the end of games. We have to stay positive and hope it turns our way. We'll see what we're made of.''
The Rockets have won eight of nine home games since the All-Star break. Their one loss was to San Antonio.
Houston edged to a 31-27 first-quarter lead with a 9-4 run near the end of the period. Trailing 23-22, Lowry scored five points and Martin added four in the run. Parker kept the Spurs close with 13 points. Lowry had 10 points in the quarter for the Rockets.
Courtney Lee had 12 points for Houston and pestered Ginobili much of the game.
''Our sense of urgency is way up there,'' Lee said. ''It helps being at home, protecting home court and the crowd and fans behind us helps us out a lot. So, we have to carry it over to the next game and just every game from there.''
NOTES: Houston hasn't won a season series against San Antonio since the 1995-96 season. The Spurs won this season series 3-1 ... Scola was a second-round draft pick (56th overall) of the Spurs in the 2002 NBA Draft. ... Duncan holds the Toyota Center record with seven blocked shots on Dec. 9, 2004. ... Popovich needs three victories to move into third place on the list for most career victories with one team. He has 793. Celtics coach Red Auerbach currently is second with 795 victories.
---
---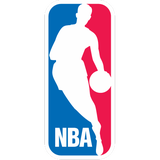 Get more from National Basketball Association
Follow your favorites to get information about games, news and more
---