National Basketball Association
National Basketball Association
Spurs 94, Timberwolves 91
Published
Jan. 10, 2011 3:54 a.m. ET

Though it wasn't pretty on the court, the San Antonio Spurs thought it was beautiful in the standings.
''Wins are always good,'' coach Gregg Popovich said. ''There has never been a bad win.''
Manu Ginobili scored 14 of his 21 points in the second quarter, and the Spurs beat Minnesota 94-91 on Sunday night for their 15th straight victory over the Timberwolves.
San Antonio put six players in double figures and ran its NBA-best record to 31-6 while extending the league's longest current winning streak against an opponent.
Richard Jefferson and Gary Neal each added 13 points, while Tony Parker, George Hill and Matt Bonner all had 11.
Kevin Love, who averaged 28.5 points and 20 rebounds in two previous losses against the Spurs, had 18 points and 17 rebounds. Darko Milicic had 11 points and 10 rebounds, and Luke Ridnour added 16 points in Minnesota's fourth straight loss.
The Spurs returned home from a three-game road trip where they went 1-2. They would have lost all three if not for a fourth-quarter comeback Friday, when they held the Indiana Pacers to 1-for-15 shooting and won 90-87.
It was the fifth time this season the Spurs had come back to win after being down by 15 in the fourth, with one of those wins was against the Timberwolves.
San Antonio had to come from double digits down in both previous wins over Minnesota and trailed by nine in the second quarter before going to Ginobili.
The 6-foot-6 guard energized the Spurs, going 5 for 5 from the field and helping San Antonio to a 50-44 halftime lead.
The Timberwolves would tie it twice in the second half, but didn't have enough to overtake the Spurs on their home court, where they are 20-2.
Hill's free throws with 3:24 in the fourth gave the Spurs a 94-86 lead, but they did not score again.
''We want our cornerstone to be defense, and tonight defense and key rebounds in the fourth quarter allowed us to win the game,'' said rookie guard Gary Neal, who had eight points in the final period.
Ridnour's 3-pointer with 1:40 left cut it to 94-91 and the Wolves had two final attempts, but Ridnour's 3-point attempt with 31 seconds remaining bounced off the rim into Jefferson's hands.
Anthony Tolliver's final 3-point shot was an airball with 0.9 on the clock.
''I thought I had a pretty good look and just didn't knock that one down,'' Ridnour said. ''And the same play we ran again (Tolliver's 3-pointer), they switched it. And it was a just a tough shot. They knew we needed a 3, so it was tough to get something when they're playing the 3-point line.''
The teams meet again Tuesday in Minnesota for the final game of the series.
''It's pretty frustrating because we match up against them pretty well. We've taken them to three very very tight games; an overtime game,'' Love said. ''We owe them one on Tuesday, hopefully we can get that one and not sulk on this.''
Notes: The last time Minnesota beat the Spurs in San Antonio was on January 14, 2004, wining 100-93. ...Timberwolves forward Michael Beasley aggravated his sprained left ankle and limped off the floor with 6:10 remaining in the second quarter. He did not return, and is still questionable for Tuesday's game.
---
---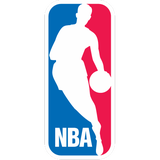 Get more from National Basketball Association
Follow your favorites to get information about games, news and more
---