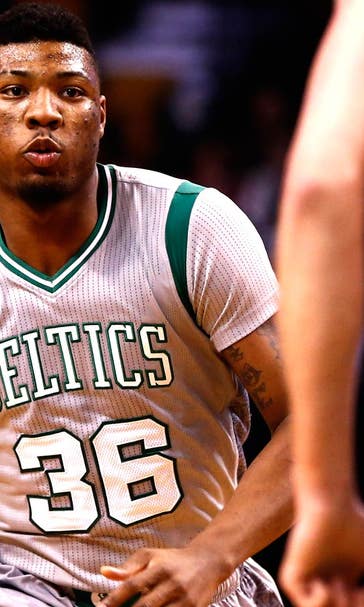 Smart travels with Celtics, but still not ready for action
December 23, 2015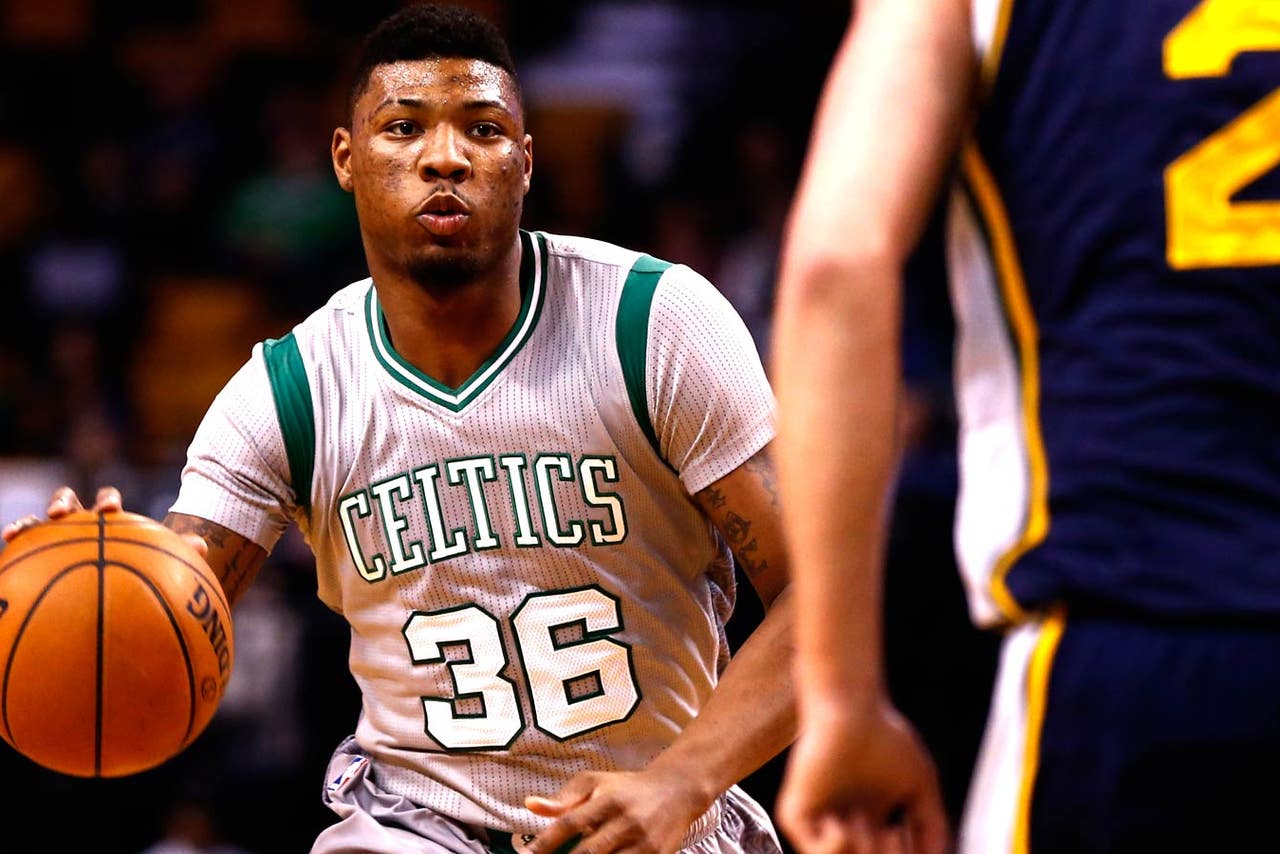 Marcus Smart traveled with the Boston Celtics as they get set to take on the Charlotte Hornets Wednesday night, but the second-year guard is still recovering from a leg injury that has kept him out of the lineup for over a month. 
Here's more, from ESPN's Chris Forsberg, on how the Celtics will look to use Smart once he is in fact healthy enough to play:
Smart's shooting numbers were abysmal before the injury, and Boston's starting lineup (with Isaiah Thomas and Avery Bradley in the backcourt) has been much better on offense since he went down than before. 
It's a tricky situation for head coach Brad Stevens to figure out.
Boston's offensive rating during Smart's 16-game absence is still only 100.5 overall, which ranks 23rd in the league in that span. Boston's second unit has struggled to generate consistent offense without a scorer like Thomas or Bradley to lean on. For the 2015-16 season, the Celtics rank 20th with an offensive rating of 101. While Smart's offensive game is a work in progress, particularly as a floor general, it will be interesting to see if coming off the bench gives him some initial freedom. It seems likely that Smart will often share the floor with Evan Turner, who could aid ball-handling duties on that second unit and allow Smart to look for his shot more at times.
---
---