National Basketball Association
National Basketball Association
Silas to coach Bobcats in place of Brown
Published
Dec. 22, 2010 12:00 a.m. ET

After a miserable start to the season in which he took shots at his players and himself, Larry Brown is out as coach of the Charlotte Bobcats in another messy exit in his well-traveled career.
Former Charlotte Hornets coach Paul Silas, who has been out of the league since 2005, will direct the team for the rest of the season on an interim basis.
Owner Michael Jordan announced Brown's departure in a news release Wednesday, a day after the Bobcats were outscored 31-12 in the fourth quarter in their fourth straight loss.
''I met with Coach Brown two weeks ago about the team's performance and what we could do to improve it,'' Jordan said. ''We met again this morning after practice. The team has clearly not lived up to either of our expectations and we both agreed that a change was necessary.''
The 70-year-old Brown, a Hall of Fame coach who was in the third season of his 13th professional and college head coaching job, had been upset with the makeup and effort of his team for weeks. The Bobcats (9-19) had lost three games by 31 or more points in 10 days before Tuesday's fourth-quarter meltdown against Oklahoma City.
Brown, whose contract runs through the end of the 2011-12 season, didn't immediately return a message on his cell phone seeking comment. But his agent, Joe Glass, said Brown will be back on the bench soon.
''Larry is going to coach again,'' Glass said. ''He's got a plenty of strength and energy.''
Glass and Bobcats general manager Rod Higgins declined to discuss details of any buyout or if Brown will be paid through the end of his original four-year contract.
Brown leaves with an 88-108 mark with the Bobcats. His 1,327 victories in the ABA and NBA are nine shy of supplanting Don Nelson for the most all-time.
''This was a difficult decision for both of us, but one that needed to be made,'' Jordan said. ''I want to thank Larry for everything he has done for our team. He has played a key role in this organization's development including coaching us to our first-ever playoff appearance last season.''
Higgins said they didn't contact the 67-year-old Silas until late Wednesday afternoon and ''both sides were OK'' with Silas getting an interim label.
''It allows us an opportunity to see how Paul does and see how he can get our team to a certain level,'' Higgins said. ''Paul has been out of it for a while.''
Silas was a popular figure when he coached the Hornets through their move to New Orleans in 2002. He later was LeBron James' first coach in Cleveland and has a home in the Charlotte area.
Silas, who didn't immediately return phone messages seeking comment, was busy working to put together a staff before Thursday's practice. The Bobcats are off until Monday when they host Detroit.
He'll take over a team that's in disarray, but yet sat only 2 1/2 games out of the final playoff spot in the Eastern Conference before Wednesday's games.
''Could I be naive? Maybe, but I firmly believe that this team has an opportunity to get back on track,'' Higgins said.
It won't be with Brown, who has followed a familiar script in a career that includes quick turnarounds and then usually ugly divorces.
The only coach to win NBA and NCAA titles had been out of coaching for two years following his dismissal after going 23-59 in his only season in New York in 2005-06 when Jordan hired him to replace Sam Vincent in 2008.
In his record ninth NBA head coaching job, Brown immediately demanded changes and Jordan and Higgins responded with a number of trades that completely rebuilt the team. Behind Gerald Wallace and Stephen Jackson, the Bobcats went 44-38 last season and secured the franchise's first playoff berth.
But after getting swept by Orlando in the first round, the moody Brown started having reservations about returning. He lamented about being away from his wife and young children in suburban Philadelphia. He stressed that he would only coach for Jordan, and eventually agreed to come back.
However, the offseason included point guard Raymond Felton's departure to New York in free agency and the trade of center Tyson Chandler to Dallas in what amounted to a salary dump to get under the luxury tax threshold.
''I talked to him before the preseason and I could tell he was worried because he lost Chandler and Raymond but that was it,'' said Knicks President Donnie Walsh, Brown's boss when they were together in Indiana.
''I watched him and he was making up for it and I thought he was doing a great job of coaching during a stretch there. Then the last week or so I don't know what happened.''
Despite Jordan's proclamation before the season that, ''at the minimum, we should make the playoffs,'' the Bobcats have struggled all season under a barrage of turnovers and a stagnant offense. Brown was getting increasingly critical of his team and himself in recent weeks.
''I never thought I'd have to be in a position where I'd have to beg guys to play hard,'' Brown said before Tuesday's game. ''I just feel bad if anybody who really enjoys the game would watch our team play. They'd look at me and say, 'That coach is not doing his job.' That's the thing I feel most bad about.''
Brown was similarly despondent after Charlotte missed its first 11 shots of the fourth quarter to go with five turnovers in his final game against the Thunder, turning a one-point lead into another one-sided loss.
Brown worked with mostly the second unit in Wednesday's practice before he met with Jordan, who bought the team outright earlier this year.
''Losing three of our last six games by 30 points or more, that's a bad sign for us on the short term,'' Higgins said. ''Our goals now are to remain competitive and to continue to try to improve our roster.''
---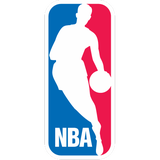 Get more from National Basketball Association
Follow your favorites to get information about games, news and more
---