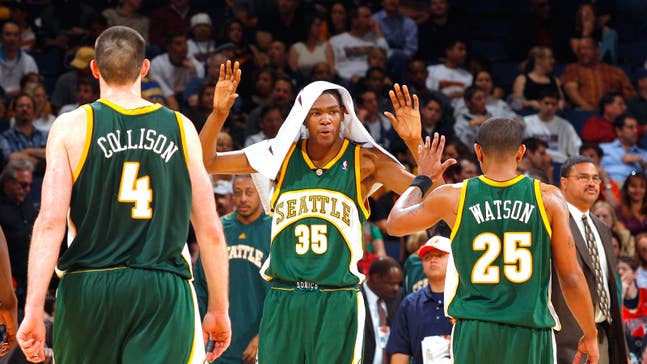 Seattle takes step toward bringing NBA team back to area
Updated
Mar. 5, 2020 12:43 a.m. ET

SEATTLE -- Plans for a proposed multipurpose arena in Seattle's stadium district can move forward after a final environmental impact statement released Thursday found no major issues to block the project.
The FEIS on investor Chris Hansen's plans for an arena near Safeco Field and CenturyLink Field was released by the city after nearly two years of work.
"We're one step closer to bringing NHL hockey and NBA basketball to Seattle," Seattle Mayor Ed Murray said in a statement.
But there are obstacles ahead, namely a basketball franchise must be acquired before arena construction can begin. That is part of the memorandum of understanding among Hansen, the city of Seattle and King County that runs through late 2017. The NBA has said it does not see expansion in the future.
But the NHL has shown potential interest in Seattle as an expansion market, with the lack of a suitable facility being the roadblock in moving forward. Hansen has said previously he is not interested in being the owner of a hockey franchise, and the MOU would need to be rewritten and approved by both city and county councils to make the project work for a hockey-first scenario.
The project still needs approval of a street being vacated and has faced opposition from the Port of Seattle and the Mariners regarding the location.
The release of the FEIS comes as Seattle faces mounting pressure from the suburb of Tukwila on a potential privately funded arena about 12 miles south of downtown. RLB Holdings Sports and Entertainment LLC filed an environmental application with Tukwila late last week for the "Northwest Arena."
The proposal calls for the arena and parking structure to be used for about 230 events each year. The arena would have capacity for 19,500 depending on the event and configuration and would have a capacity of 17,500 and 18,500 for NBA and NHL events. The city's mayor has written letters to both commissioners of the NBA and NHL supporting the prospect of bringing basketball and hockey franchises to the area.
---
---