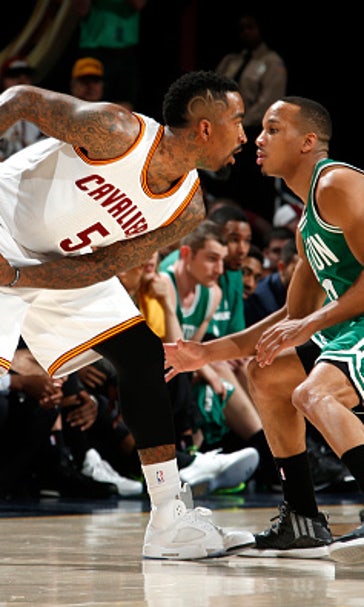 Sarcastic JR Smith: Avery Bradley is 'like Kobe now'
April 20, 2015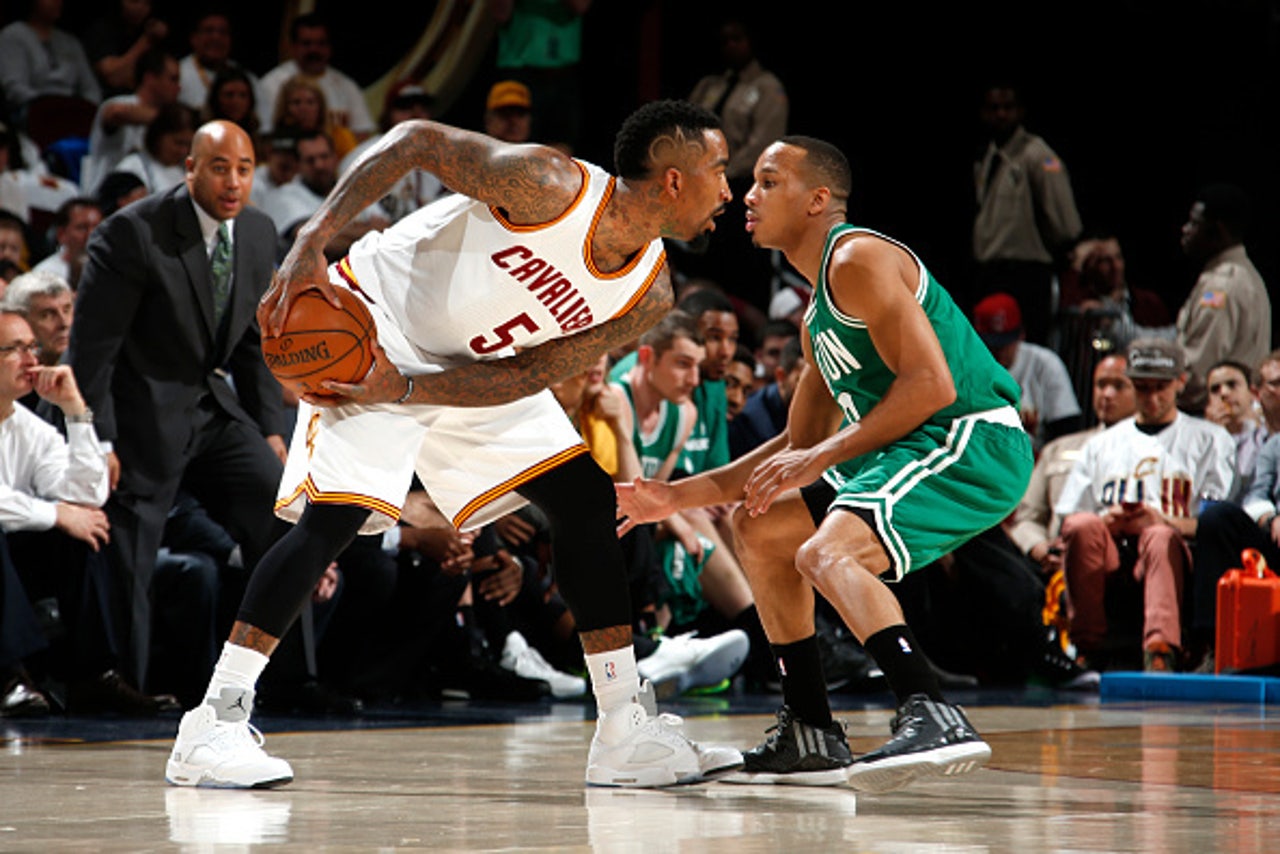 By Zack Cox
Avery Bradley struggled mightily against the Cleveland Cavaliers on Sunday, but that didn't stop J.R. Smith from believing the Boston Celtics guard was given an unfair advantage by the referees.
Smith, who played a mere 19 minutes in Cleveland's 113-100 win yet picked up four fouls, complained after the game about the preferential treatment he felt Bradley received.
"Don't touch Avery Bradley," Smith said sarcastically, according to Blecher Report's Ethan J. Skolnick. "Apparently he's like Kobe now, so I can't touch him."
Smith's comments are a bit questionable. It's true that three of his four fouls came while he was guarding Bradley, but if Bradley really was drawing Kobe Bryant-esque phantom calls, he likely would have finished with more than zero free-throw attempts.
Plus, as Dan Feldman of ProBasketballTalk pointed out, Smith's aggressive defense on Bradley could have resulted in several additional fouls that were not called.
Regardless of how Smith felt about the officiating, the Cavs' plan to bottle up Bradley worked. The Celtics guard finished with just seven points on 3-of-10 shooting as Cleveland took Game 1 of the first-round playoff series.
More from NESN.com:
---
---