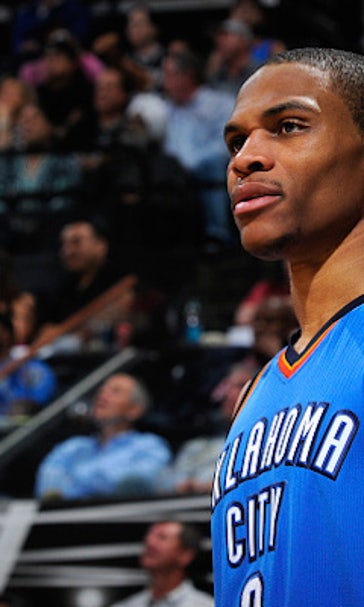 Russell Westbrook was very 'confused' by media after loss
BY foxsports • March 26, 2015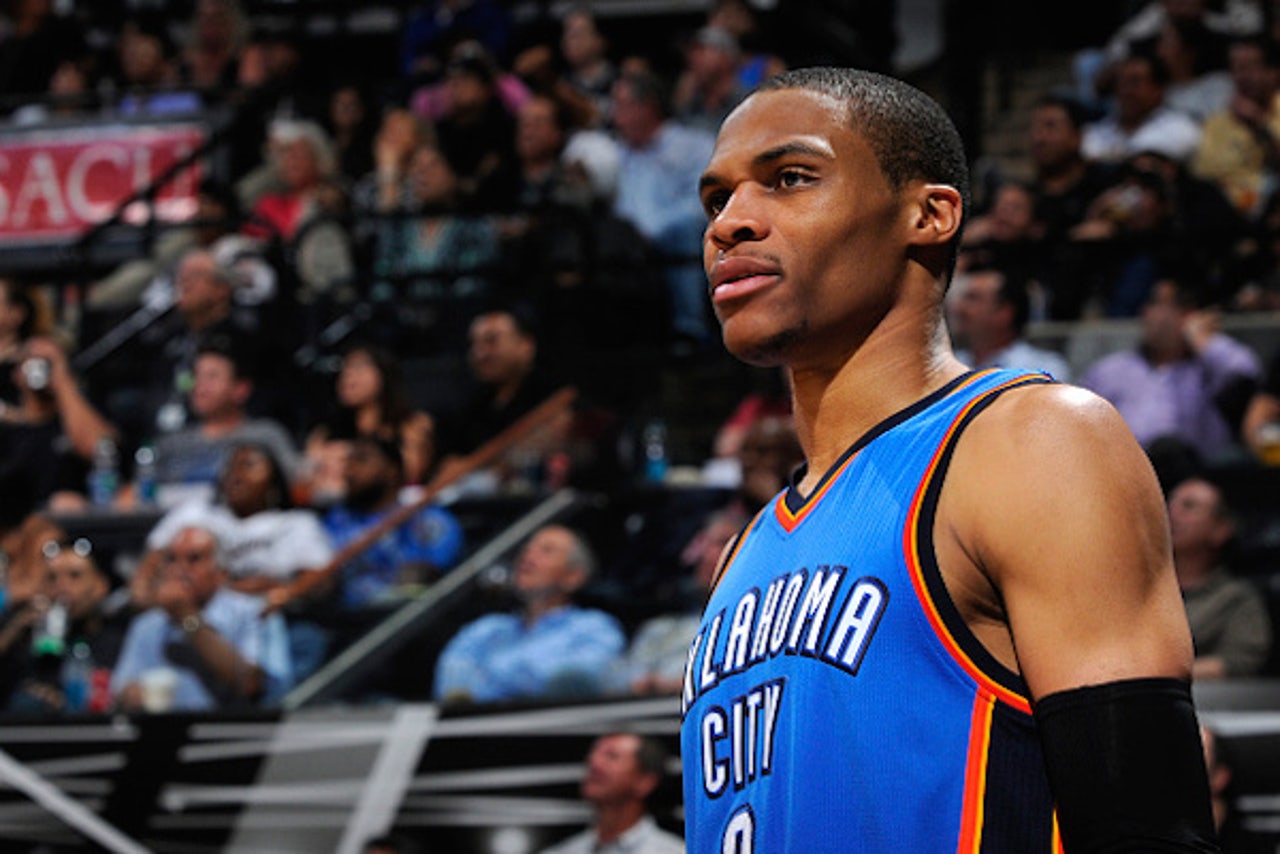 By Steve DelVecchio
Russell Westbrook enjoys dealing with the media about as much as Marshawn Lynch does, and the Oklahoma City Thunder star has not been shy about showing that this season. Not surprisingly, Westbrook was particularly salty after his team was blown out by the San Antonio Spurs on Wednesday night.
The Thunder gave up an eye-popping amount of points in the 130-91 loss, so naturally a reporter asked Westbrook if his team is having problems on defense. More specifically, Westbrook was asked if Oklahoma City's defensive issues are "carrying over" from game to game.
"Uh, defensive issues carrying over… I'm confused," he replied, per Royce Young of ESPN.com. "You didn't say that when we won four games in a row. I'm just a little confused."
A reporter then noted that the Thunder gave up 117 points against the Los Angeles Lakers on Tuesday. Westbrook remained confused, or so he said.
"But you didn't say that when we won, so I'm a little confused," he said.
Westbrook was then hit with a follow-up question about whether it is OK to play poorly on defense if you win.
"You can play bad defense [and win], but you don't mention it when we win," he said. "But when we lose you want to mention it. I'm just a little confused."
This was salty Russell at his finest, folks. The questions about Oklahoma City's defense are more than legitimate, and of course they are a bigger concern when the Thunder lose by 40. They may have won four games in a row heading into Wednesday, but OKC has given up 115 or more points in five of its last six games. That could be trouble down the stretch.
As we found out last week when Westbrook was asked about the MVP race, he hates postgame interviews. We're not surprised he's even more standoffish following a loss.
More from Larry Brown Sports:
---
---