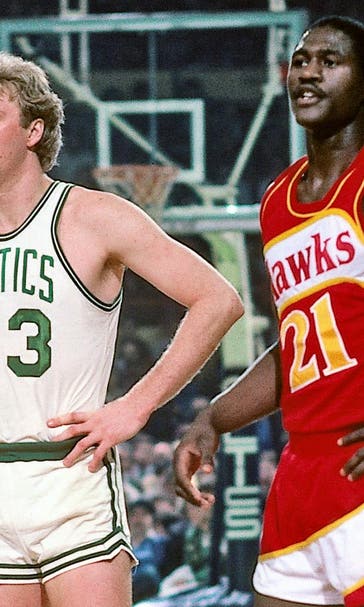 Rude welcome: 'Nique recalls Larry Legend's trash talk
BY foxsports • February 10, 2015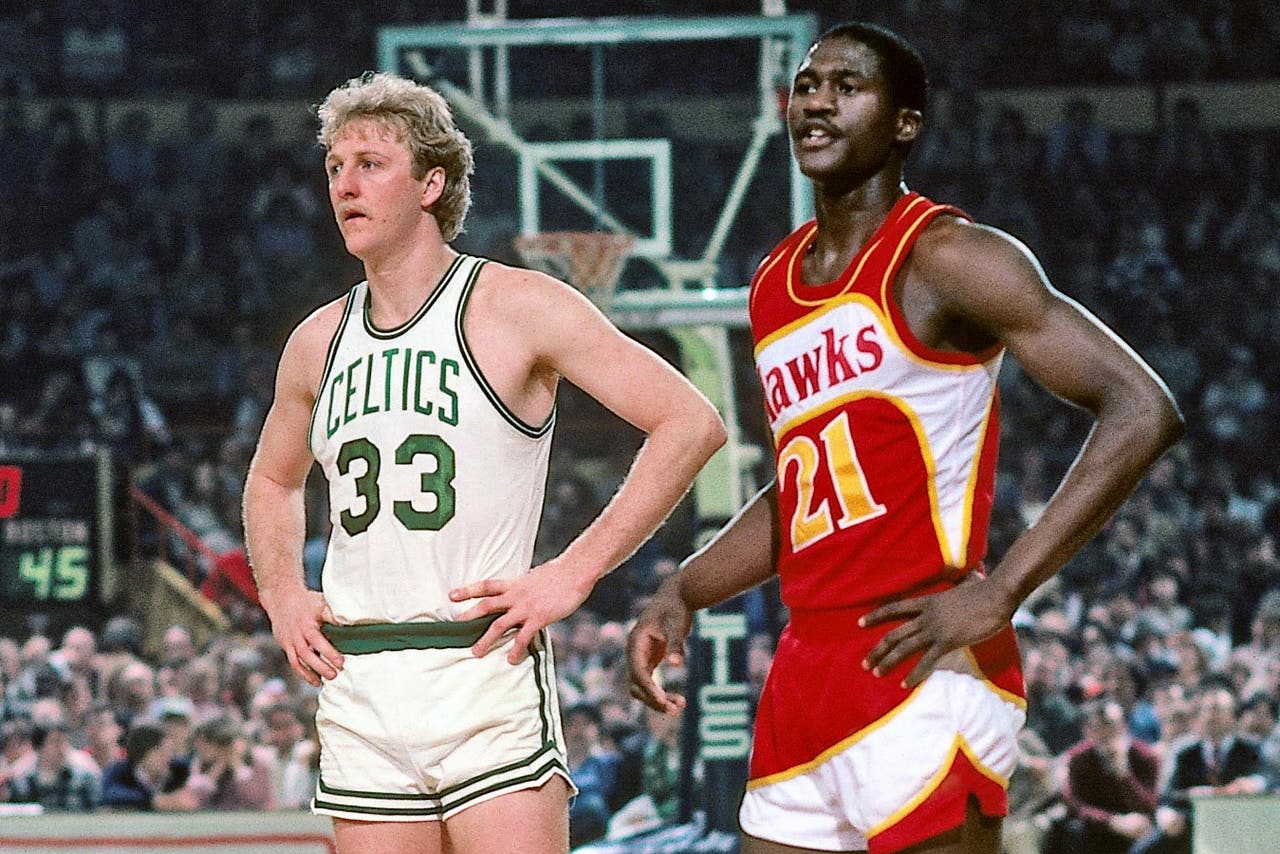 Along with his Hall of Fame talent, Larry Bird talked plenty of trash on the court. The fact that he could back it up made it that much worse for opponents. (Bird could even get under the skin of a stoic like Julius Erving.)
Dominique Wilkins, who had his share of duels with Bird when his generally outmanned Atlanta Hawks took on Bird's perennially championship contending Boston Celtics, recently recalled one of the early encounters with Larry Legend for the Boston Herald.
It was during Wilkins' rookie season, 1982-83, before he had established himself as the Human Highlight Film. Coming out for the opening tip, Wilkins went to shake Bird's hand. Bird wasn't interested.
"He just stood there and looked at me stone-faced with his hands behind his back," Wilkins told the Herald. "I was like, 'Whoa.' Then we were getting ready for the tip and he says to me, 'You don't belong in this league, Holmes.'"
Yikes.
Bird was hitting 3-pointers and telling Wilkins he couldn't guard him. A steamed Wilkins finally got the chance to take it to Bird, though, getting the ball on the break and dunking over the Celtics great, sending him sprawling into the basket support.
"He got up and said, 'I like you, rookie. You've got (guts),'" Wilkins said. "I was happy for a second, and then he said, 'But I'm still going for 40 on you tonight.'
"But I got him. He only scored 39."
---
---