National Basketball Association
National Basketball Association
Rose takes over game in win vs. Celtics
Published
Jan. 13, 2012 12:00 a.m. ET

The Chicago Bulls let a 20-point lead drop to one before Derrick Rose decided to take control, sore toe and all.
The NBA's reigning MVP knew he had to make the shot after Paul Pierce missed a jumper that would have given the Boston Celtics their first lead.
''That was my whole mindset, just getting to the hole if I was close enough to shoot the floater,'' Rose said after the Bulls won 88-79 Friday night. ''Just making sure that I was aggressive.''
He made the layup, the Celtics missed their next shot and Rose followed with two free throws. Suddenly, the Bulls led 71-66 with 8:30 remaining and stayed in front by at least five points the rest of the way.
Rose had missed Wednesday's 78-64 win over the Washington Wizards with a sprained left big toe, but he wasn't fully recovered when he scored 25 points to lead Chicago to its 10th win in 11 games and an NBA-best 11-2 record.
He said he was tentative at first to see how his toe felt, but became comfortable midway through the first period.
Any pain?
''Not really,'' said Rose, who had 12 points after the lead fell to one. ''It's probably because my adrenaline was going and I wanted to win.''
He had plenty of help.
Luol Deng had 21 points and 16 rebounds and played outstanding defense on Pierce, who missed nine of 12 shots. Carlos Boozer and Ronnie Brewer scored 12 each and Joakim Noah added 10 points, 12 rebounds and four blocks.
''I said before the game we would need everybody and we did,'' Bulls coach Tom Thibodeau said. ''I thought our starters played terrific. I thought our defense was very good.''
Ray Allen scored 16 for Boston and Rajon Rondo had 14 points and 11 assists.
Boston lost its third straight game, all at home, and fell to 4-6.
''We're still young in the season and by no means is it discouraging,'' Allen said. ''We know what's in us and we know what this team is capable of.''
The Bulls led 52-33 at halftime and 61-41 on Deng's jumper from the top of the key with 7:20 left in the third quarter.
''I love what I saw in the second half,'' Boston coach Doc Rivers said. ''My question to them: Why did it take so long?''
The Celtics finally came to life, outscoring the Bulls 18-6 to close the gap to 67-59 after three quarters. It was 67-53 with two minutes left before Jermaine O'Neal and Rondo scored on layups and O'Neal made a slam dunk on a feed from Allen.
The Celtics kept rolling by scoring the first seven points of the fourth quarter on Garnett's short turnaround, Allen's 12-foot bank shot and a three-pointer by Mickael Pietrus that made it 67-66 and capped a 13-0 run spanning the third and fourth quarters.
''We got stops and the ball was moving,'' Rivers said. ''When we got down everyone decided they were going to win the game for us. And when that happens, you usually lose.''
After Pierce missed his shot and Rose scored four straight points, Kevin Garnett responded with a short jumper, but Rose came through again with a three for a 74-68 lead with 7:30 remaining.
''They were giving me the shot,'' Rose said. ''I probably was out a little bit further than I normally am, but they didn't come and contest and I was just shooting. My teammates have confidence in me. They see how hard I work on my shot and my game. And at the end of the game like that, when situations happen, they're going to give me the ball.''
Boston still had a chance at 80-71, but Brewer and Rose fit one field goal each, building the lead to 84-73 with 2:10 to play.
''They made their run, we missed shots, but we just got in our huddle and talked about defense,'' Deng said.
The Bulls dominated early and led by their biggest margin of the first half, 19 points, at intermission. They outshot the Celtics 54.1 percent to 33.3 and outrebounded them 31-15.
''The last couple of games we've gotten off to poor starts,'' Pierce said. ''(We) have to scratch and claw our way back and exert so much energy that by the time we catch up with them our guys are tired and can't get over the hump.''
NOTES: Boston backup G Keyon Dooling missed the game with a right knee injury and was expected to sit out Saturday night's game at Indiana. .... With 8:38 left in the second period, Chicago led 30-13 and had made 13 of 24 shots while Boston made five of 26. ... Deng had a double-double at halftime with 12 points and 10 rebounds.
---
---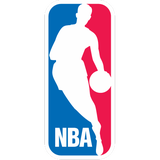 Get more from National Basketball Association
Follow your favorites to get information about games, news and more
---