National Basketball Association
National Basketball Association
Rockets-Celtics Preview
Updated
Mar. 4, 2020 7:26 p.m. ET

The Boston Celtics' longest home win streak in 25 seasons has propelled them to a lofty position in the Eastern Conference.
The Houston Rockets have a firmer hold on the West's final playoff spot thanks to a rare road win streak.
They'll seek to extend it Friday night by ending the Celtics' 14-game run at TD Garden.
Boston was tied for ninth in the East and one game back of the final playoff position before its streak began Jan. 13. The Celtics (39-26) have since vaulted to third due greatly to their longest run at home since an 18-gamer in 1990-91.
"We knew if we played the way we can play, we would be in a great position," guard Evan Turner said. "I don't think we look at ourselves as the third seed or I don't think we look at ourselves as better than anybody. We have lost to teams that are technically not the best teams. We understand that we're not satisfied."
Boston outscored a depleted Memphis team 31-12 in the third quarter Wednesday en route to a 116-96 victory. Isaiah Thomas had 16 of his 22 points in that period and led seven Celtics in double figures.
"At the end of the day, if it's an ugly win or a good win, we want to come out on top," Turner said. "We want to try to play the right way and keep getting better for the big picture."
The Celtics have averaged 112.4 points during the home streak.
Houston (32-32) has averaged 115.5 during just its third road win streak of the season, beating Toronto and Philadelphia. Wednesday's 118-104 victory over the 76ers saw Jason Terry score seven points in the Rockets' game-ending 13-1 run and helped extend their lead on eighth place in the West to three games over Utah.
"We've just got to continue to do the things that we're doing that's making us successful," said James Harden, who had 29 points, nine rebounds and eight assists. "Defensively, we're really keying and shutting teams down. And offensively, we're sharing the basketball, moving around and guys are just playing well."
The Rockets, 15-18 away from home, have won three straight on the road just once, from Jan. 4-17. They've won their last two visits to Boston but had a four-game overall win streak in the series snapped with a 111-95 defeat Nov. 16 as Harden and Dwight Howard were held to a combined 21 points.
Harden has averaged 34.7 in Houston's last 12 games, and Howard has added 17.9 points with 12.8 rebounds in that span. Howard has scored 21 in each of the past two wins.
Boston likely won't have Kelly Olynyk available to help guard Houston's big man this time as he reportedly continues to have trouble with his right shoulder, an injury that's kept him out since Feb. 10. Starting center Jared Sullinger played Wednesday after missing back-to-back practices because of a skin infection.
Thomas has averaged 27.8 points in the last four games, hitting 11 of 23 from 3-point range, and scored a game-high 23 against Houston.
Harden's career average of 12.7 points in Boston is his lowest in any city, and he's shot 25.6 percent in his last two games there.
---
---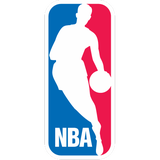 Get more from National Basketball Association
Follow your favorites to get information about games, news and more
---