National Basketball Association
National Basketball Association
Report: Mavs tired of Odom's lifestyle
Published
Apr. 10, 2012 1:00 a.m. ET

Drama may make for good reality television, but Lamar Odom's emotions were too much for the Dallas Mavericks' top brass.
The Mavericks bounced Khloe Kardashian's husband Odom, who arrived from the Los Angeles Lakers in December, after four months of poor performance, family drama and off-court antics that left the team's management fed up.
He has been put on the inactive list until after the playoffs, after which the Mavs can trade him.
"They grew tired of his BS and kicked him to the curb," an NBA source said. "[The team] didn't need someone pouting like a little kid."
Sources say New York-born Odom never felt at home in Dallas and grew depressed during his time there.
Family woes also plagued Odom, who took a leave of absence in February after his father reportedly became ill. This came months after he was involved in a New York car accident where his driver hit a motorcyclist, who then struck and killed a 15-year-old pedestrian.
Odom played dismally in the aftermath. He averaged a career-low 6.6 points and 4.1 rebounds per game with the Mavs, compared with 14.4 points and 8.7 rebounds during his last season with the Lakers.
Sources believe the pressure of also playing in front of reality cameras for "Khloe and Lamar" pushed Odom into a slump.
"When he wasn't playing well, it meant he looked bad," a source said. "And when you have a show about your life, when you are off-court, you have to deal with the producers asking all those questions. He had a horrible summer, but ... he was more concerned about the cameras and how he looked."
"We thought it was in the best interest of the Dallas Mavericks that we went our separate ways," team owner Mark Cuban said. Odom said in a statement it was a joint decision. "The Mavericks and I have mutually agreed that it's in the best interest of both parties for me to step away," he said Monday.
---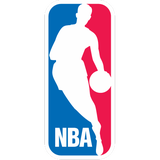 Get more from National Basketball Association
Follow your favorites to get information about games, news and more
---