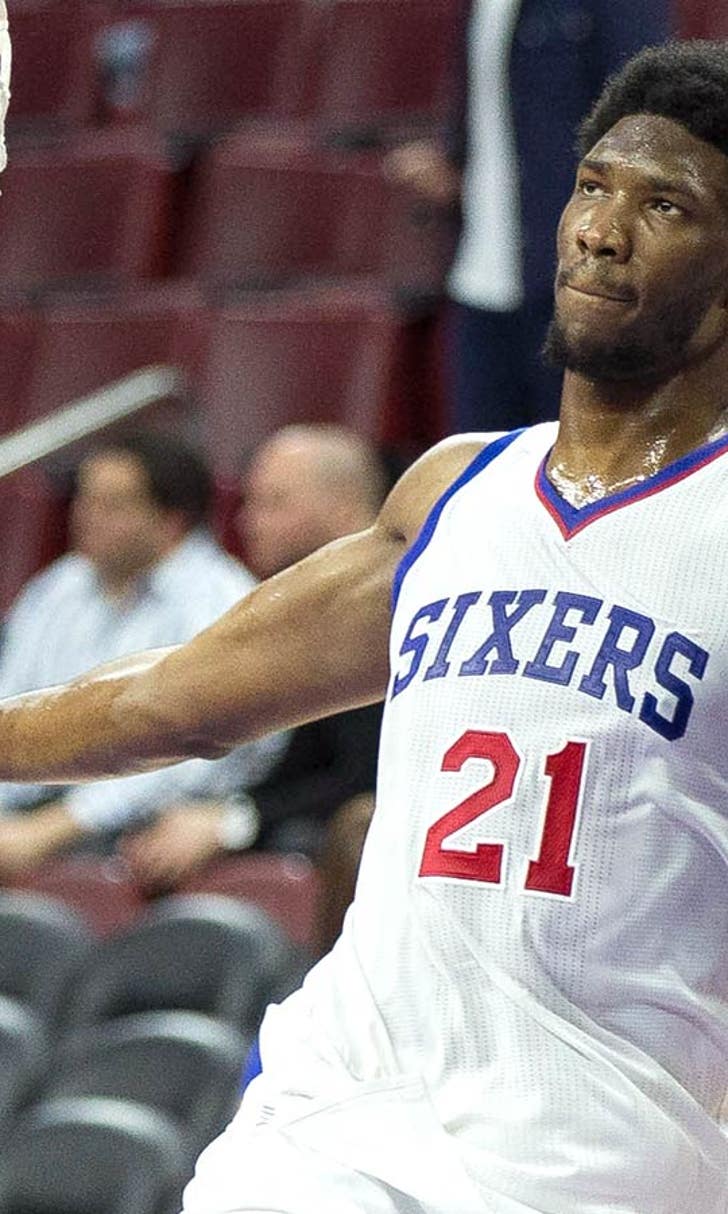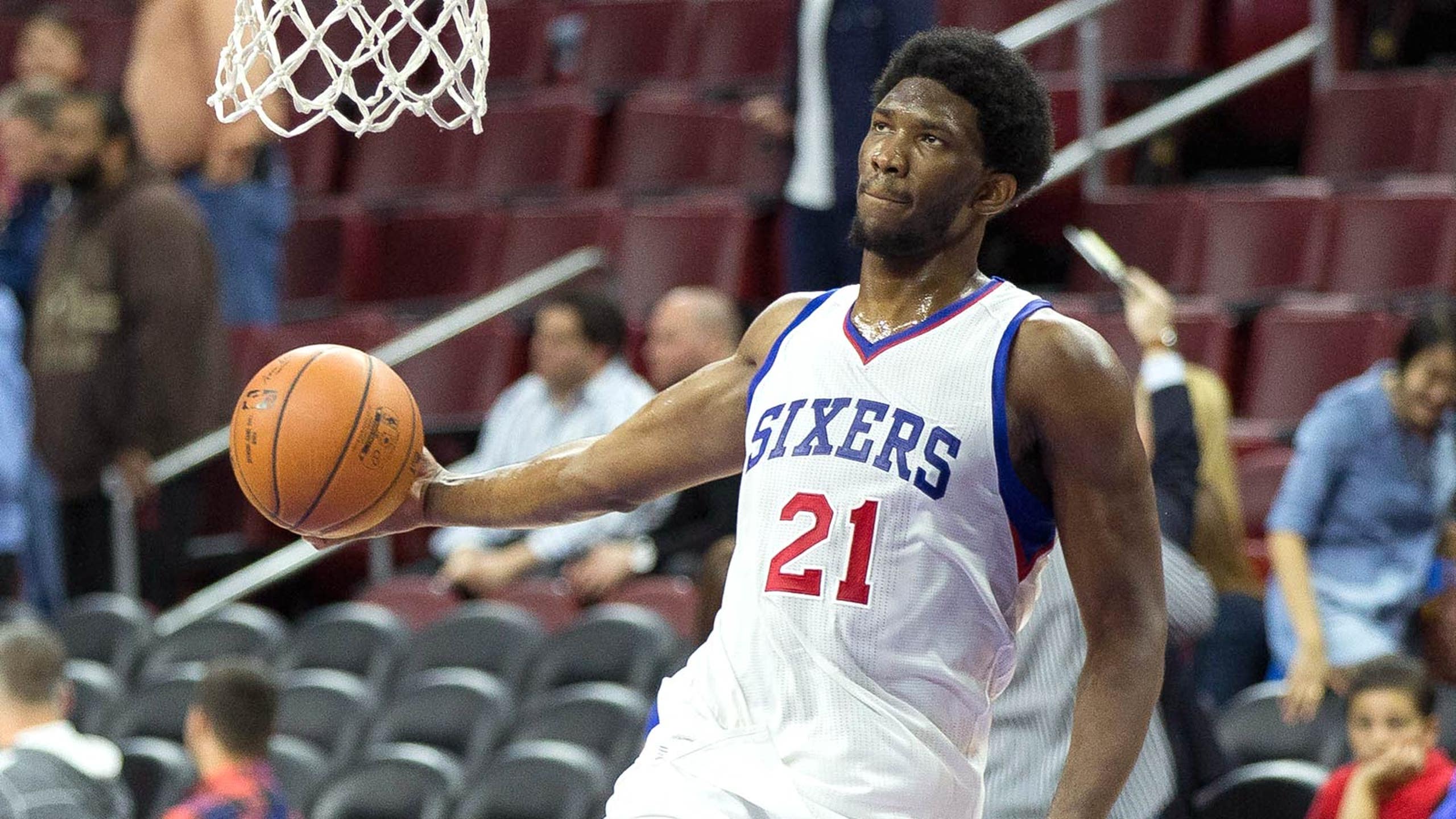 Report: Legitimate chance 76ers' Joel Embiid could miss next season
BY foxsports • June 16, 2015
The Philadelphia 76ers have stripped away most of their talent the past couple of years in a dramatic rebuilding process. Their plan might have hit a major roadblock.
Last year's No. 3 pick, center Joel Embiid, who missed all of last season with a stress fracture in his foot, suffered a setback in his rehab and there's a legitimate chance he could miss all of next season, according to the Philadelphia Inquirer.
Embiid missed the end of his freshman season at Kansas with a back injury and now is having foot issues. The Sixers hoped to team Embiid with fellow young big man Nerlens Noel to create a formidable front line. But Embiid's latest setback could ruin Philadelphia's long-term goal.
"He was their guy," an NBA executive told the Inquirer. "They were hoping he was a franchise player. If he's not a franchise player, their whole plan is gone. ...
"If Embiid can't play or if he can't reach a superstar level, their plan is really in trouble."
The 76ers have lost 60-plus games in each of their past two seasons in the hopes of hitting it big in the NBA Draft. The 76ers traded point guard Jrue Holiday to the New Orleans Pelicans in 2013 for the No. 6 pick, which Philadelphia used to select Noel. The former Kentucky big man missed the 2013-14 season due to a torn ACL that he suffered during his lone season with the Wildcats.
The 76ers have the No. 3 overall pick in this year's draft.
---
---