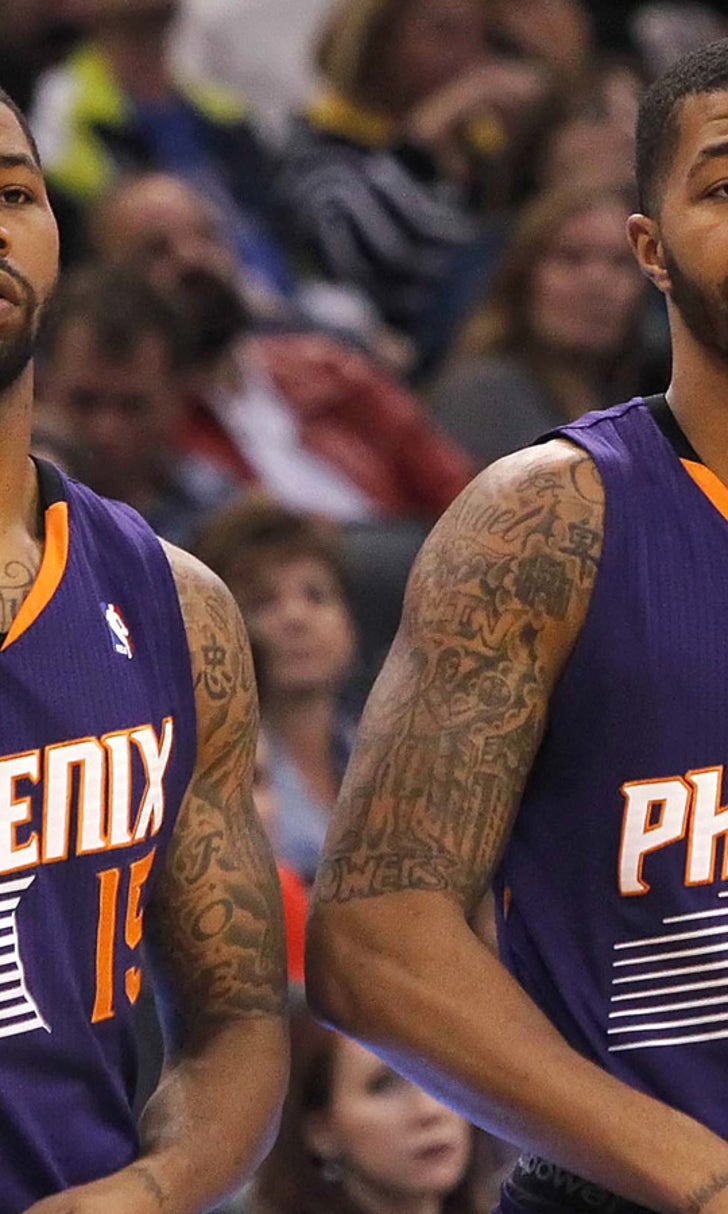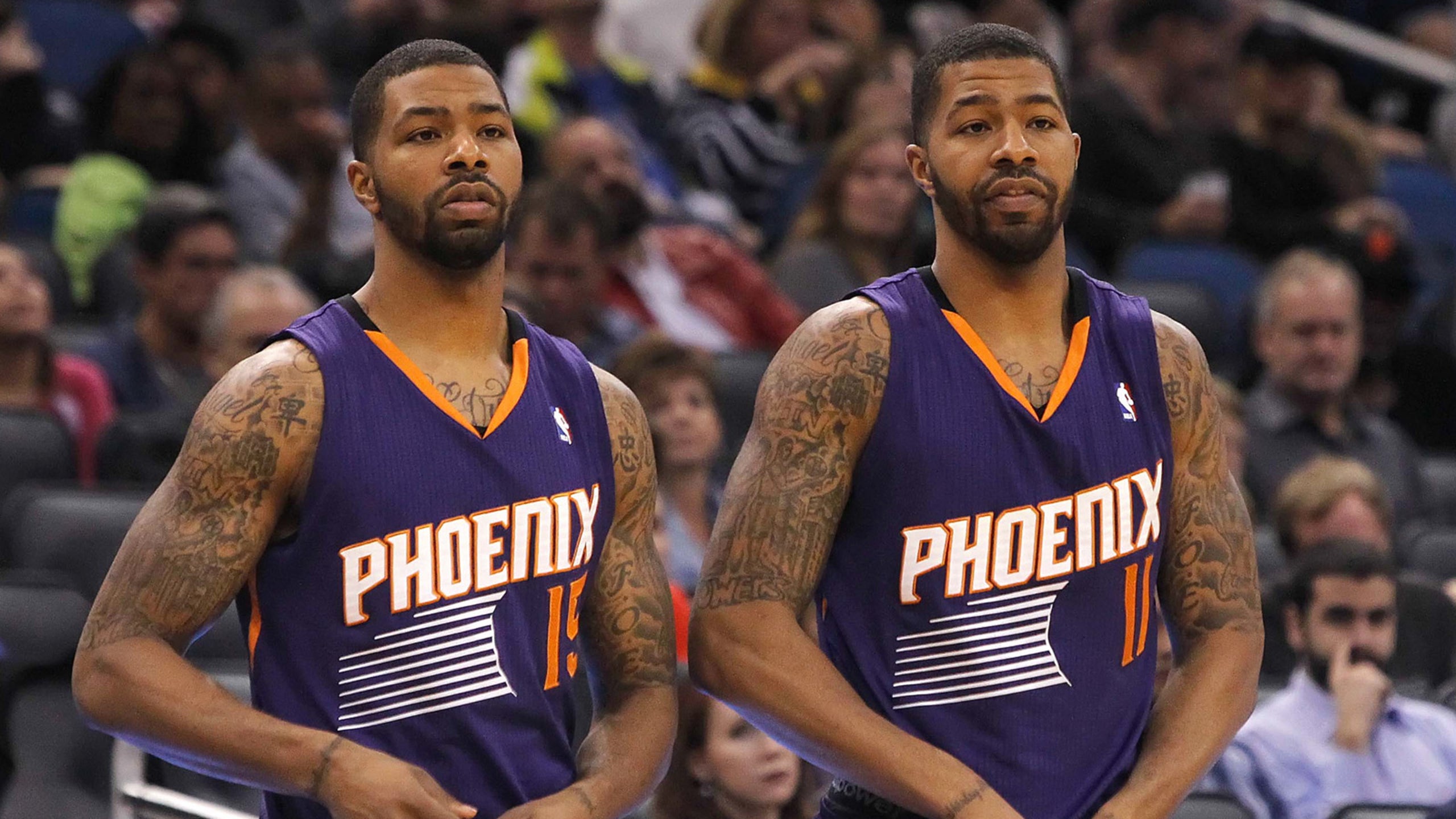 Raptors reportedly among teams Suns' Markieff Morris would like to be traded to
BY foxsports • August 13, 2015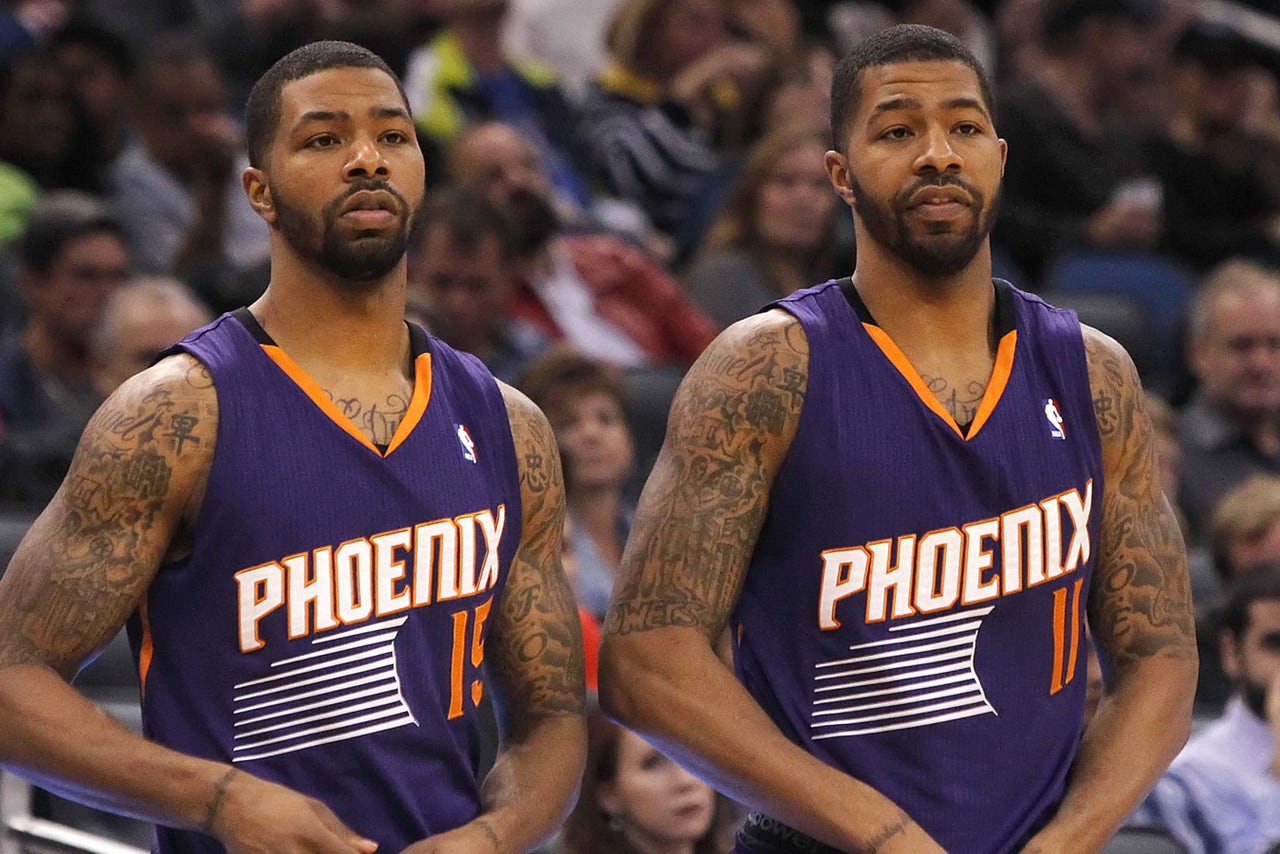 The Markieff Morris situation in Phoenix is a huge mess at the moment, and there's plenty of blame to go around on both sides.
Markieff and his brother Marcus Morris are twins, and prefer to play for the same team. Both are productive players at the NBA level, so the talent isn't an issue. But sometimes there can be a question of fit from a roster perspective, and the Suns traded Marcus to the Pistons this summer, evidently without giving a heads up to either brother beforehand, which the two saw as a sign of immense disrespect.
Now, basketball is a business, so you might say, why the hard feelings? Both Markieff and Marcus agreed to take less money on new deals in order to play together in Phoenix, so that's where the hostility is coming from.
Markieff has made it clear he wants to be traded, although obviously, the Suns are under no obligation to do so. But among threats that he'll make things as unpleasant as possible if he's forced to stay, Markieff reportedly has the Raptors on his short list of preferred destinations. 
From John Gambadoro of ArizonaSports.com:
"Markieff Morris, as I reported last week, wants out. He is demanding the Suns trade him now, vowing to never play another game for the Phoenix organization.
"He feels disrespected, says the Suns management never called him or his brother after the trade of Marcus Morris to Detroit. He is unhappy the Suns were willing to trade him to Portland for LaMarcus Aldridge, unhappy that they wanted to replace him. He believes he took a below-market deal in order to play with his brother long-term.
"And now he is prepared to do whatever it takes to force Phoenix to deal him. He likes Houston because of James Harden and Toronto because of Kyle Lowry, but he honestly doesn't care where he gets dealt as long as he is not wearing a Suns uniform."
The Suns should have no shortage of teams lined up to trade for Markieff, given his level of production relative to the aforementioned contract. He's guaranteed just $8 million a year over the next four seasons, and averaged 15.3 points and 6.2 rebounds as a starter for the Suns in all 82 games last season.
Whether or not he's a fit for the Raptors, and whether or not Toronto feels like it's worth parting with any of the team's assets to get him, is another matter entirely.
(h/t: ArizonaSports.com)
---
---