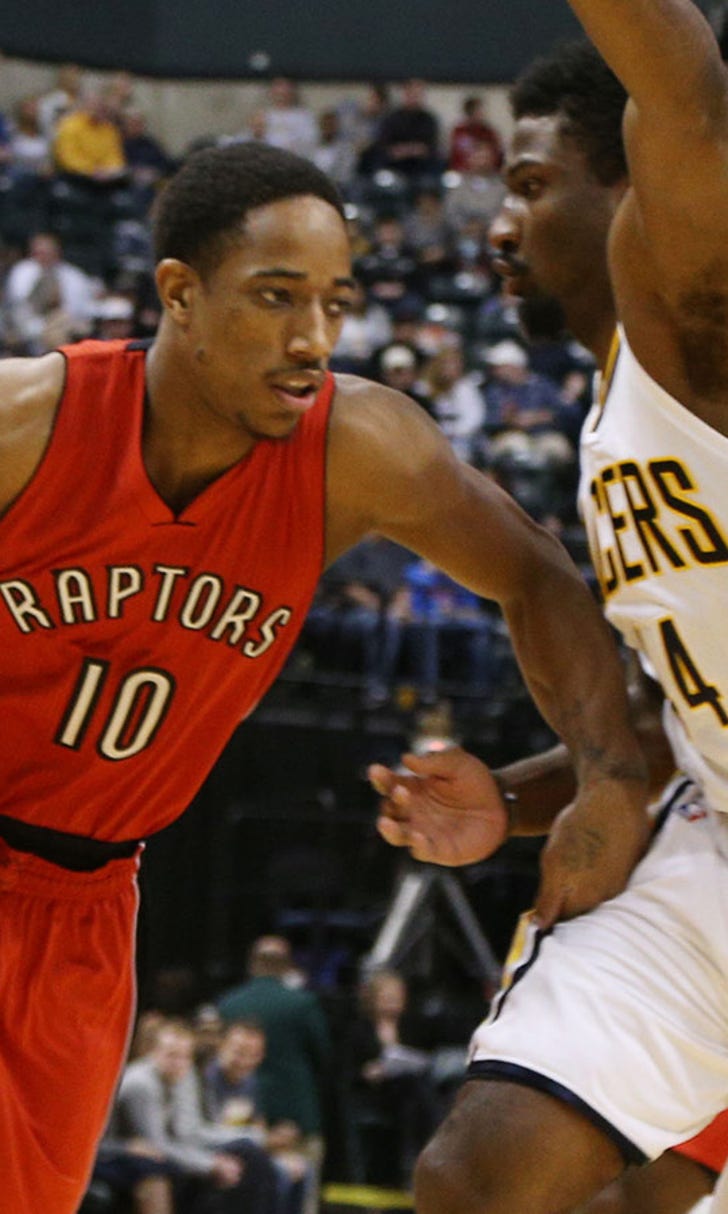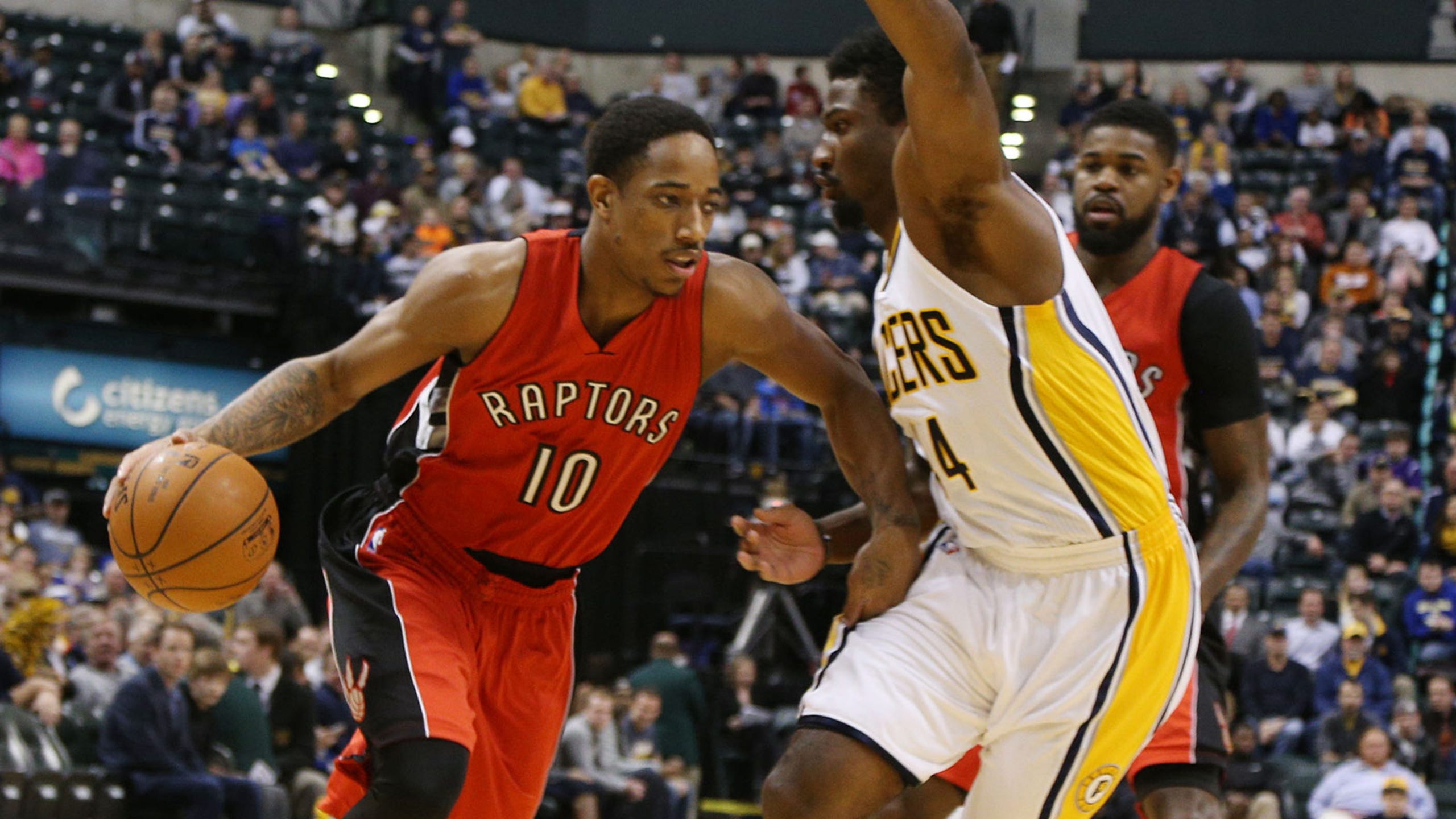 Raptors 'have not entertained' trade offers for DeMar DeRozan
BY foxsports • July 30, 2015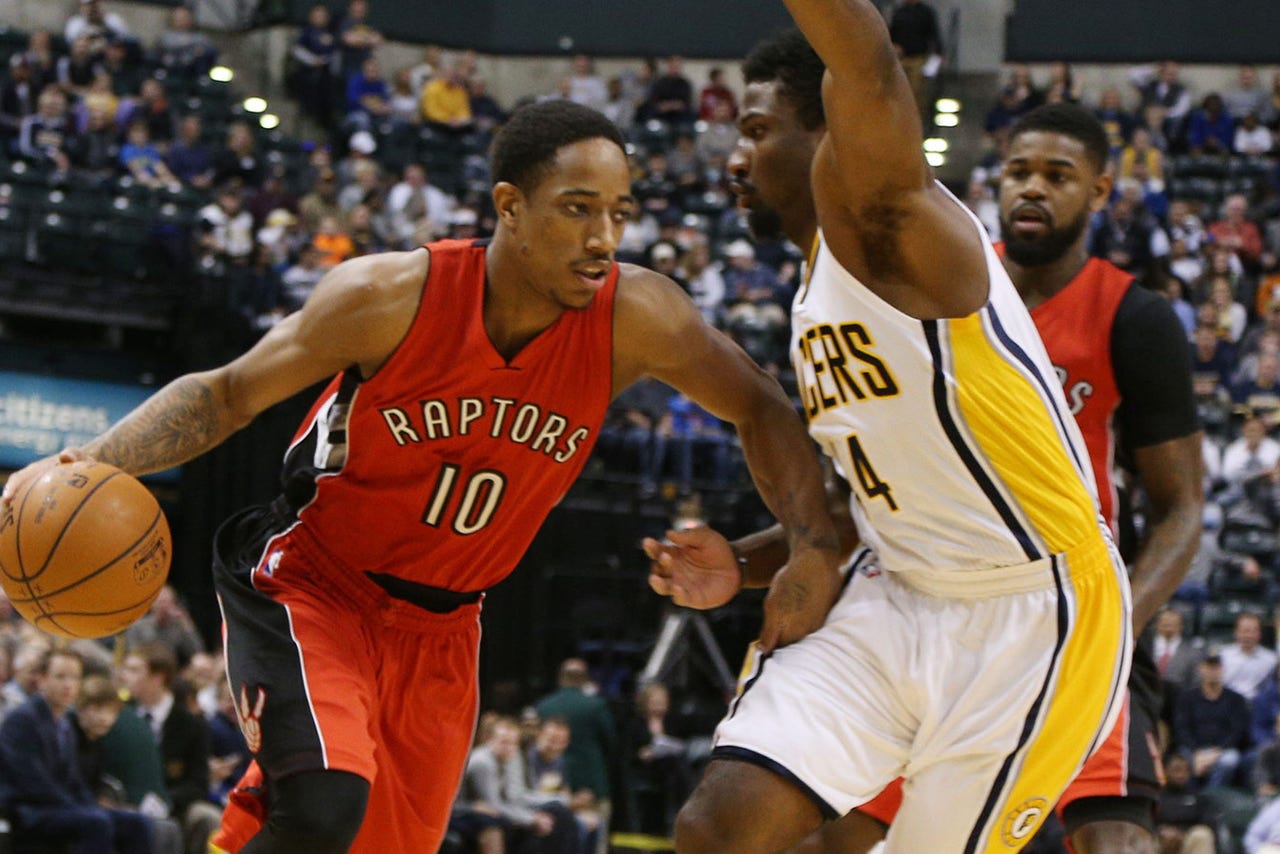 The Raptors had a disappointing 2015 season, one that ended with a somewhat embarrassing first round playoff sweep at the hands of Paul Pierce and the Washington Wizards.
As the team looked to retool this summer, DeMar DeRozan's name was one that came up in trade rumors. 
Toronto made moves to improve what was the league's 23rd ranked defense, which included letting the reigning Sixth Man of the Year in Lou Williams walk as an unrestricted free agent. Some speculated that DeRozan was available, but given the way he's highly regarded within the franchise, it seems as though that was nothing but baseless chatter.
Steve Kyler of Basketball Insiders:
The DeRozan rumors are 100 percent fan driven. Sources close to the Raptors side of the equation said they have not entertained anything with DeRozan's name on it and that he has been a central and core figure for them in recruiting free agents and being a leader in the offseason.
DeRozan gets mentioned because he is an All-Star and a lot of fans want more than what he provides and mention him as the stepping stone to a better player. All of that may be true from a fan perspective, but from a team perspective DeRozan is way ahead of where they wanted him to be as a player and his production to his contract is stellar.
DeRozan's production dipped last season from his All-Star level of 2014. Part of that was due to his only being available for 60 regular season games due to injury, but part of it was also due to the fact that he's a volume shooter who knocks down shots at a relatively low percentage in order to get his points. 
The Raptors see DeRozan's tremendous upside, so there's no urgency to cut him loose. Teams around the league are well aware of this, so don't expect him to be on his way out anytime soon -- although things will get interesting at the conclusion of the upcoming season, when DeRozan can decline his player option to become an unrestricted free agent. 
---
---