National Basketball Association
National Basketball Association
Pistons-Pacers Preview
Updated
Mar. 4, 2020 1:07 p.m. ET

Stanley Johnson embraced his role as a rookie coming off the bench in coach Stan Van Gundy's rotation and saw his minutes begin to increase toward the end of January.
Now he's making the most of his opportunity to start with Kentavious Caldwell-Pope sidelined.
Johnson looks to help the Detroit Pistons win for the third time in four games and even the season series with the host Indiana Pacers at two apiece Saturday night.
Caldwell-Pope's 14.6 points per game ranks third for Detroit (27-24), but a core muscle strain suffered in Wednesday's loss at Boston ended his consecutive games-played streak at 208 and will keep him out until at least after the All-Star break.
Johnson made his second start of the season Thursday against New York in Caldwell-Pope's place and finished with a season-high 22 points and nine rebounds while going 7 of 12 from the field in a 111-105 victory.
The 19-year-old averaged 8.2 points in roughly 22 minutes through his first 45 games, but he's averaging 15.2 in about 31 minutes over the last six. He's expected to start at least the next three before the break.
"I knew I was going to walk into heavy minutes," Johnson said. "For me going into the game, I was like, 'How do I keep up (Caldwell-Pope's) defensive intensity. Offensively we don't play the same, so I knew I wouldn't be able to do it in his way, but I thought I could help out on both sides."
Reggie Jackson scored 21 points and praised Johnson for stepping up in an unfamiliar role. Andre Drummond finished with 17 points and 13 rebounds for the Pistons, who blew a 27-point lead before Anthony Tolliver's 3-pointer with 1:47 left put them ahead for good.
''None of them will admit it, but there was more than one guy in there who thought the game was over at the half,'' Van Gundy said. "If you don't play hard in the NBA, that kind of stuff can happen, and luckily we got out of there with a win.''
Drummond had 25 points and a career-high 29 rebounds - the most in the league since Andrew Bynum had 30 boards April 11, 2012 - in the first meeting with Indiana on Nov. 3. The Pistons lost 94-82, though, and fell by that same score in the last matchup Jan. 2.
Paul George finished with 32 points and 14 rebounds in last month's win as the Pacers (26-24) held the Pistons to 35.5 percent from the field.
George had a solid effort Friday with 31 points, nine boards and six assists while going 11 of 21 from the field in Indiana's 102-96 loss at Atlanta. He averaged only 14.5 points while shooting 30.5 percent over his previous four, but the Pacers went 3-1 in that stretch.
Indiana fell to 6-11 when George attempts at least 20 shots despite him averaging 31.6 points in those games. He attempted fewer in each of the previous four.
The Pacers lost Friday even with a 53-32 edge on the glass.
''Our bigs did a great job of rebounding,'' George said. ''It's hard to make plays when they're getting whacked all day, but it's another game that we should have had - one that we didn't do so late in the game and put it away.''
Center Ian Mahinmi has missed the last four with lower back soreness, but coach Frank Vogel said "there's a good chance" he'll play against Detroit.
---
---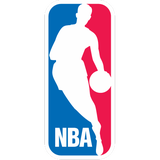 Get more from National Basketball Association
Follow your favorites to get information about games, news and more
---