National Basketball Association
National Basketball Association
Pistons-Nets Preview
Updated
Mar. 4, 2020 9:33 p.m. ET

Andre Drummond's awful free-throw shooting hasn't been the problem for the Detroit Pistons. It's been his relative lack of rebounding, according to coach Stan Van Gundy.
The league's top rebounder as well as its worst foul shooter might be hitting the glass harder when the visiting Pistons try to avoid a third straight loss Monday night against the Brooklyn Nets.
Drummond averages 15.0 rebounds and is shooting 34.7 percent at the line. Opponents are fouling him with more regularity, and he has made 3 of 17 free throws in back-to-back defeats.
Van Gundy, though, is more annoyed at Drummond's 20 rebounds in those games, with 12 in Saturday's 111-107 defeat at Toronto. That effort came on the heels of Drummond being held to eight or fewer for the third time in four games in a 114-106 loss to Cleveland the night before.
''It starts with Andre's not dominating on the boards. He's just not,'' Van Gundy said. ''He had eight last night (against Cleveland), he's not dominating on the boards and it starts there."
The coach believes the foul shooting is getting inside the first-time All-Star's head.
"His focus, everybody else's focus, has gone to free-throw shooting instead of to the fact that he needs to be a dominant rebounder," Van Gundy told the Pistons' official website. "I don't think his head's where it needs to be right now."
Detroit (25-23) was outrebounded 45-39 as it played Saturday without Ersan Ilyasova, who was out with a groin injury and is second on the team with 5.6 rebounds per game. His replacement, Anthony Tolliver, grabbed two boards.
The Pistons are 22-10 when they outrebound opponents.
Another issue is Reggie Jackson averaging 14.0 points in the last two games, well below his season mark of 19.1.
Drummond will have to keep a body on Brook Lopez, who has four straight double-doubles for the Nets. Lopez has totaled 61 points, 22 rebounds and six blocks in his last two games, crediting teammates for his strong production.
"I think we've just been playing looser and looser as a group," Lopez said. "We're all kind of getting into a confident zone of playing together and trusting each other."
Brooklyn (12-36) has lost three straight and 13 of 15 after Saturday's 105-103 defeat at New Orleans. The Nets are 2-9 under interim coach Tony Brown.
The club is encouraged despite those woes, pointing to a victory over Oklahoma City last weekend that preceded close losses to Miami and the Pelicans.
"It seems like every game Brook and (Thaddeus Young) pretty much been a constant but we've had other guys step up and play big minutes and make big shots or just make big plays period," said forward Joe Johnson, the Eastern Conference's worst qualifying shooter at a career-low 39.4 percent.
The Nets have won three straight at home over the Pistons. The teams have split two overall meetings in 2015-16.
---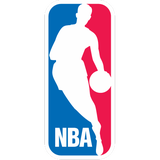 Get more from National Basketball Association
Follow your favorites to get information about games, news and more
---