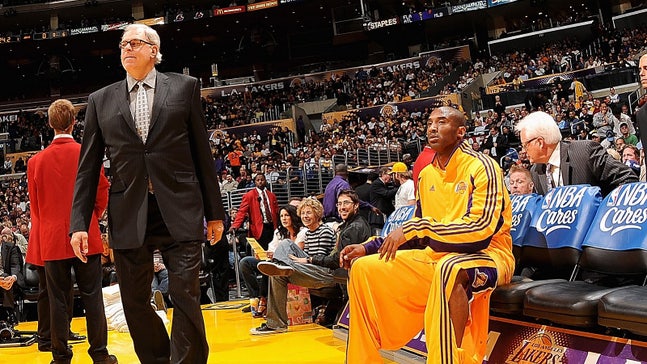 Phil Jackson's proudest Kobe memory is catching Bryant napping
Published
Mar. 13, 2016 6:00 p.m. EDT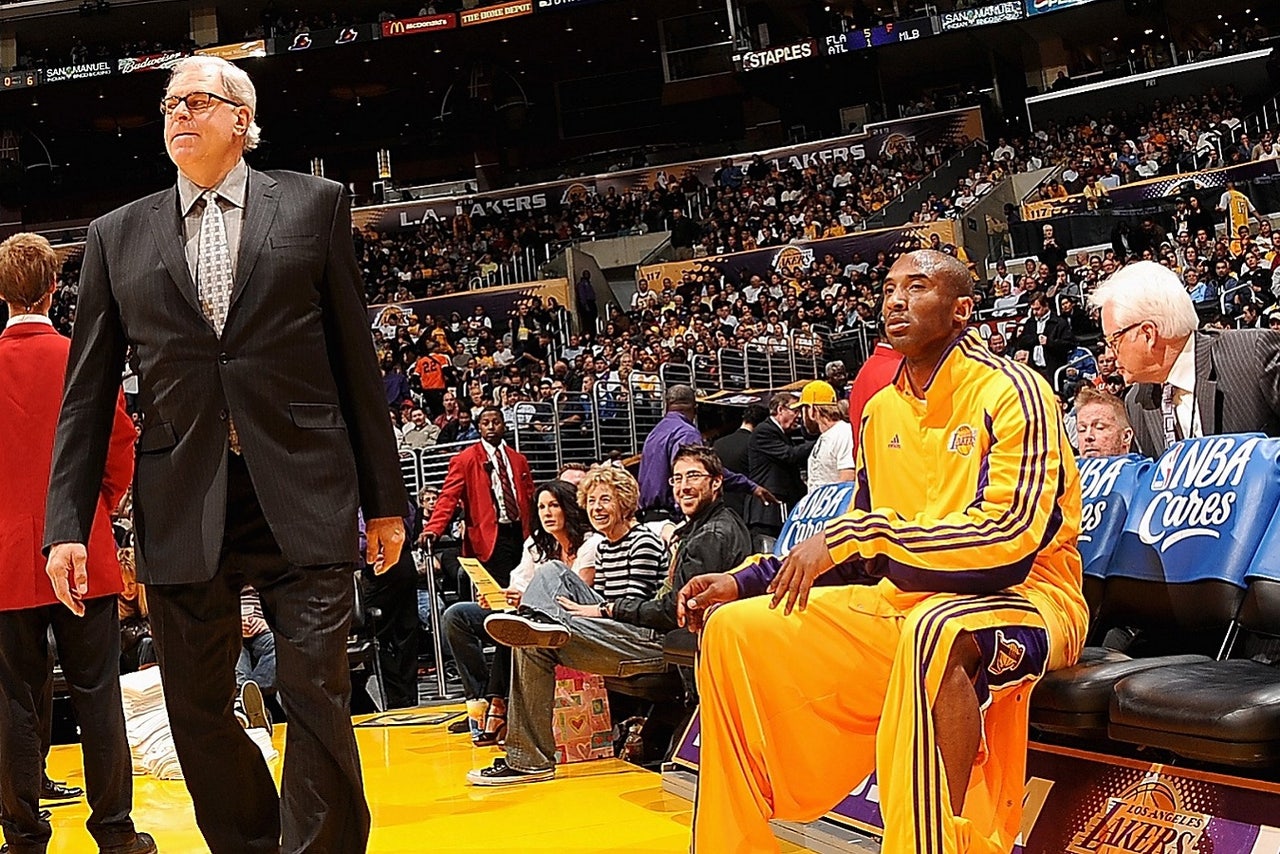 When Kobe Bryant takes on the New York Knicks for the final time on Sunday, he won't just be saying goodbye to fellow basketball star Carmelo Anthony. It's also one last crossing of paths for Bryant with Knicks president Phil Jackson, who will apparently be at Staples Center to watch his former player in one of his final games.
Jackson is undoubtedly a treasure trove of Kobe stories, and in advance of Sunday's game, he shared one of his most cherished memories of his time with Bryant -- arriving early at the Lakers' practice facility, but not early enough to get there before the Black Mamba (via New York Post): 
Jackson said his proudest memory of Bryant was seeing him asleep at 8:30 a.m. in his car at the Lakers' practice facility when the Zen Master would arrive. Bryant already had undergone one workout at dawn and was resting up for the Lakers practice. Jackson would invite him in to share breakfast on occasion.

"I had to respect the dedication, the desire he had," Jackson said. "Those moments brought us together. We'd have breakfast before anyone else came in."
You think the two did much complaining about Shaquille O'Neal in those shared breakfasts? No, of course not! They'd be above that kind of thing, right?
As for Sunday's game, it might not be the last time Jackson's at Staples Center. Oh, we're not talking about the sort-of-crazy rumors that Jackson could return to the Lakers. The Zen Master hinted that he might make the trip for the Bryant's final game of the season -- and his career -- on April 13 against the Utah Jazz. The Knicks will have completed their season the previous night in Indianapolis against the Pacers, so it's not out of the question.
---
---