National Basketball Association
National Basketball Association
Pacers' Paul George hoping to return from injury this season
Published
Feb. 5, 2015 3:22 p.m. ET

Two-time All-Star Paul George said Thursday he is hopeful of returning to play for the Indiana Pacers this season after suffering a gruesome leg injury, though he remains uncertain it will actually happen.
George took Larry Bird's playful jabs for months and he said he was pleasantly surprised when the Pacers' president of basketball operations suggested George should play this season if he could.
"I always talk to Larry about the situation. He always tells me how bad I look, being out there, so for him saying March, I was just playing off that," George said referring to a one-word Tweet "March?!" he sent out after Bird's comments on Tuesday.
"Ideally, that's a great time where I want to be there. I'm obviously a long ways away from it because I've got so many steps that I've got to take," he said. "But that's when I want to be back."
George had not taken questions since late November when he was just doing some light shooting work.
Even then, it seemed unfathomable that George could contemplate a return this season after his right leg snapped in a collision with a basketball stanchion during the U.S. national team's Aug. 1 scrimmage in Las Vegas. George left the court on a stretcher and had surgery that night to repair the compound fracture.
Bird, coach Frank Vogel and George took turns answering questions in mid-August about the long road back, but nobody ruled out the possibility of a return this season and they still haven't. Bird's comments raised the idea once again.
The comments could have been intended to convince players, fans or perhaps potential trade partners that the Pacers (18-32) remain all in this season.
But Bird usually doesn't resort to sending messages through the media, and on Thursday, Vogel provided a different explanation.
"I think he (Bird) basically was just clarifying sort of the difference between Paul's situation and I guess what Chicago encountered with Derrick Rose where they just said he's out this year no matter what," Vogel said. "We're not going saying that. We think he (George) is likely out this year, but I think Larry was just stating that if he's able to play then we're going to open-minded to that."
Team doctors told the Pacers it would take seven months for George's injured leg to heal completely, making a possible return in March plausible.
Vogel said the latest update he's gotten is that the bone is almost completely healed.
George's activity also has picked up. He's now participating in some one-on-one drills and has increased his shooting tempo at practice, and George went even further Thursday by saying he's able to do everything except contact work. He's hoping that changes in the next several weeks.
"At that time (March 1), I'd like to be full on practicing with no limitations, going out and being incorporated in all of our practice sessions and doing it through the whole duration of practice instead of just spot minutes and getting thrown into the mix," George said.
Bird acknowledged that George would only play if he was cleared and felt like he could play. Vogel said getting into game shape could take an additional one to two months and he said the playoff picture would have no impact on a decision regarding George's return.
Even George believes the odds for a return this season are less than 50-50.
But George is weary of sitting, and doesn't want to have to wait any longer than necessary to get back.
"I want to be back out there. Playing. I want to play, that's just my competitive side. I just want to be out there and continue to play," George said. "But again, I know it's not a likelihood at this point, but I'm definitely pushing and working hard to make it possible."
Notes: Vogel said centers Lavoy Allen and Ian Mahinmi would both miss Friday night's game because of injuries.
---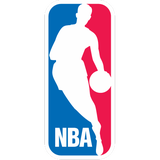 Get more from National Basketball Association
Follow your favorites to get information about games, news and more
---