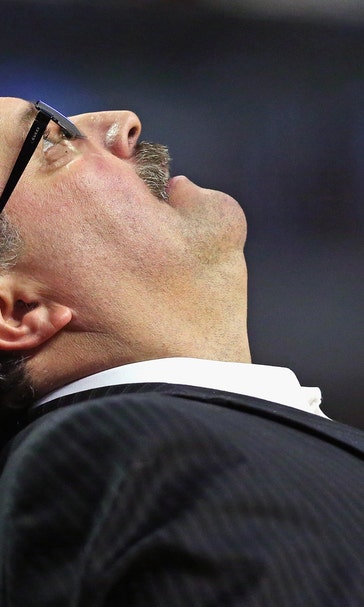 One thing on each NBA team's 2015 Christmas wish list
December 24, 2015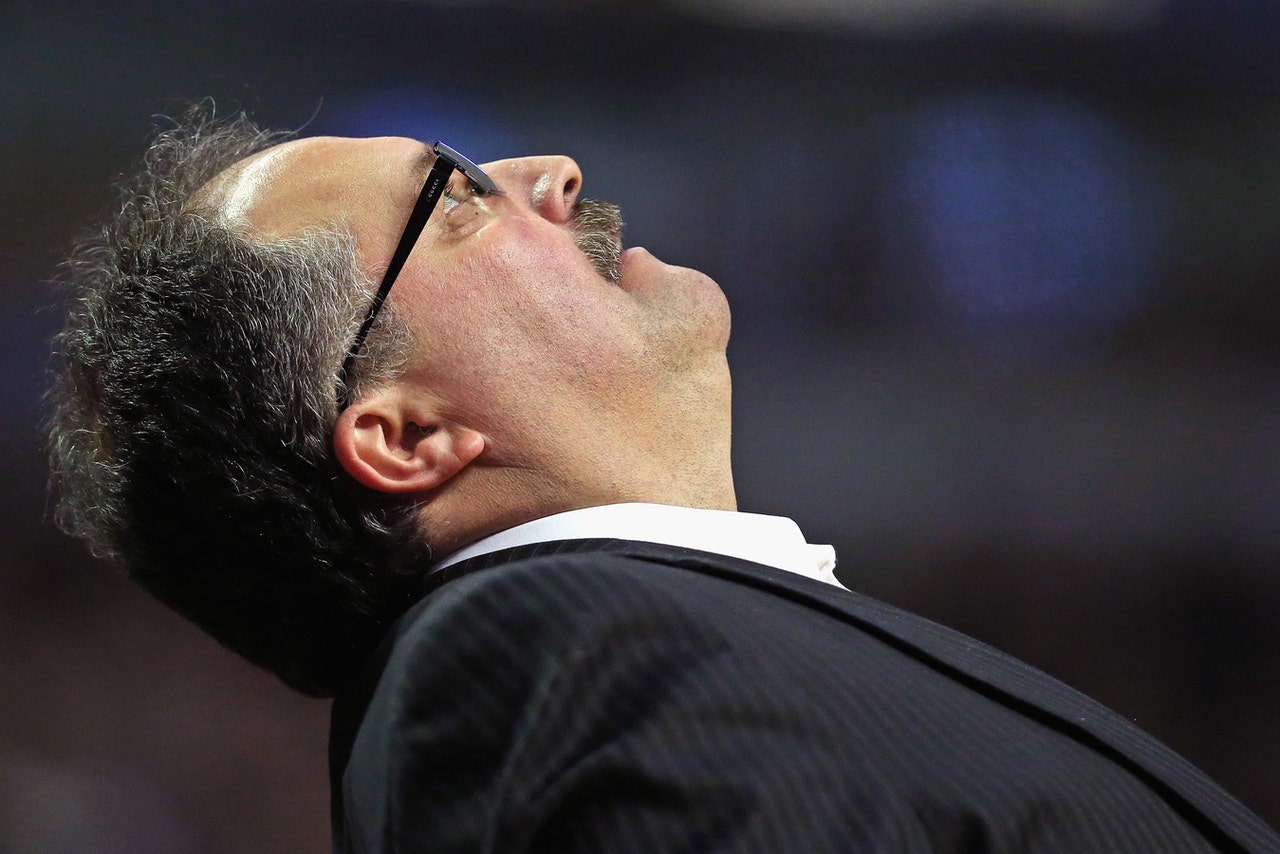 By NESN Staff
The holiday season is here, but it's not all happy and merry for NBA teams.
The Golden State Warriors, San Antonio Spurs and Cleveland Cavaliers all are flying high and have, at least to this point, lived up to the lofty expectations placed on them at the beginning of the season.
For other teams, such as the New Orleans Pelicans and the historically bad Philadelphia 76ers, 2016 can't get here fast enough.
Let's take a look at one item that should be on each NBA team's holiday wish list.
Atlanta Hawks: Destroying the Alternate Jerseys
The Hawks need to get rid of these ASAP.
Boston Celtics: Better Health for Marcus Smart
Smart has the tools to be a productive point guard for a long time, specifically on defense. His development has been slowed this season because of injuries, which have forced him to miss 20 of Boston's 29 games. Smart still has a lot to improve in his offensive game, but that can't happen if he's not consistently on the floor.
Brooklyn Nets: A Competent Front Office
This team's future is awful, and there's no way out. The Nets have very few first-round picks over the next four years, and in some of those years the Celtics have the right to swap first rounders if they so choose. Complicating matters for Brooklyn is a lack of quality young players to develop or trade for more assets. They might be able to get a first-round pick by moving center Brook Lopez, but he's their only valuable trade chip.
Charlotte Hornets: Frank Kaminsky Not Playing Terribly
The Hornets foolishly selected Frank Kaminsky with the ninth pick in the 2015 draft, and he's done very little for them this season. The former Wisconsin center is averaging 6.4 points and 3.4 rebounds in 18.7 minutes per game. The decision to pass on Duke forward Justise Winslow to take Kaminsky looked bad at the time, and it looks even worse right now.
Chicago Bulls: Health for Key Players
Derrick Rose and Joakim Noah have been slowed down or forced out of the lineup with injuries over the past few seasons, and it has ruined Chicago's chances of making a run at the NBA Finals. If this duo is healthy, or as close to 100 percent as possible, the Bulls should have a decent shot at winning the Eastern Conference.
Cleveland Cavaliers: Consistency from Role Players
LeBron James, Kevin Love and Kyrie Irving will give star production just about every night. What Cleveland needs to win a championship is consistently strong play from its role players and bench. The Cavs like to drive to the basket and kick out to open shooters on the perimeter, where Matthew Dellavedova, Richard Jefferson, James Jones, Mo Williams and J.R. Smith have to knock down outside shots.
Cleveland also needs big men Timofey Mozgov and Tristan Thompson to do the dirty work in the paint by collecting rebounds and protecting the rim.
Dallas Mavericks: Continued Production from Deron Williams
Williams has revived his career in Dallas after a disastrous tenure with the Nets. He's second on the Mavs in scoring with 14.8 points per game, and he's also adding nearly six assists per contest. The Mavericks will remain in the playoff race as long as Williams continues to be a reliable starting point guard.
Denver Nuggets: Improvement from Emmanuel Mudiay
Mudiay was the seventh pick in June's draft, and he's having a nice rookie campaign with a 10.7 points per game average and a team-high 5.7 assists per contest. He needs to improve defensively, but he's certainly shown there's elite offensive potential in his game.
Detroit Pistons: Credit for Stan Van Gundy
The Pistons had a seven-year postseason appearance streak snapped in 2009-10, and this once-proud franchise hasn't seen playoff action for six straight seasons. At 17-13, the Pistons have exceeded expectations and proven they're capable of being competitive in an improved Eastern Conference. Head coach Stan Van Gundy deserves a lot of the credit for this turnaround and should be among the top candidates for Coach of the Year.
Golden State Warriors: Health
Golden State was lucky last season in that its best players had very good health and didn't miss many games. Oftentimes health is the most important factor in the playoffs — just look at the Cavaliers last season. The Warriors have been tested by injuries a little more this campaign than 2014-15, but they've still been pretty healthy as a group. That must continue for this team to win back-to-back NBA Finals.
Houston Rockets: Max Players Performing Like Max Players Should
The Rockets have been a major disappointment this season, and their struggles in early November led to the firing of head coach Kevin McHale. One of the main problems has been a lack of production from superstars James Harden and Dwight Howard. Harden has improved of late by averaging 27.6 points over his last five games, but Howard still has scored just 12.9 points per game and is not making the kind of impact defensively that was expected entering this season.
Houston needs these max-contract players to perform at a high level on a consistent basis or it won't go anywhere near the Western Conference Finals for a second consecutive season.
Indiana Pacers: An MVP Paul George
George's return to MVP form following a gruesome leg injury has been one of the NBA's best stories this season. He's averaging 25.5 points, 7.8 rebounds and four assists per game. The Pacers will be a tough out in the playoffs as long as George is healthy and in the lineup.
Los Angeles Clippers: Better Free-Throw Shooting
The Clippers are the second-worst foul shooting team at 67.6 percent. It's not just DeAndre Jordan struggling at the line. Regular rotation players Blake Griffin, Lance Stephenson, Austin Rivers, Wesley Johnson and Josh Smith all are shooting below 80 percent.
Poor free-throw shooting is enough to sink a team's title hopes. Jordan can't even be on the floor in crunch time because he's so bad at free throws.
Los Angeles Lakers: Lottery Luck
The Lakers give their 2016 first-round pick to Philadelphia if it's outside the top three. Los Angeles currently has the second-worst record in the league, but that's no guarantee of a top-two selection. The Lakers need some more lottery luck — similar to what it had in 2015 — to continue their rebuild.
Memphis Grizzlies: An Outside Shooter
The one thing holding Memphis back from being a legit contender in the West is outside shooting. Lack of success in this area failed them in the playoffs last season, and it's a problem again this campaign, evidenced by their 31.7 percent mark from beyond the arc, the worst in the league. The Grizzlies should target an outside shooter at the trade deadline to bolster their roster for a playoff run.
Miami Heat: More Stellar Defense
The Heat give up the second-fewest points per game and have ranked among the best defensive teams in the league all season. Without a ton of firepower offensively — the Heat ranks 26th in points scored per game — Miami must continue to excel on the defensive end of the floor.
Milwaukee Bucks: A Breakout from Jabari Parker
The Bucks have been one of the league's notable disappointments with an 11-18 record at the bottom of the Central Division. One player capable of helping the team climb out of the cellar is former No. 2 overall pick Jabari Parker, who's averaging just 11 points and 4.1 rebounds per game. A better second half of the season from Parker would give the Bucks the scoring depth needed to compete for a playoff spot.
Minnesota Timberwolves: Development of Young Stars
The goal for Minnesota in 2015-16 is to develop former No. 1 picks Andrew Wiggins and Karl-Anthony Towns and top 10 selection Zach LaVine into star players. The results to this point have been positive, even if the team's 11-17 record indicates a different story. This franchise has a bright future with these players leading the rebuild.
New Orleans Pelicans: Better Defense
The Pelicans are another colossal disappointment of this season. They have the third-worst record in the league despite entering the campaign with many experts predicting 50-plus wins following a breakout 2014-15 season in which New Orleans made the playoffs.
One major problem area is defense. The Pelicans are giving up the second-most points per game, as well as the seventh-highest opponents' field-goal percentage and second-highest opponents' three-point percentage. Superstar center Anthony Davis cannot do all the work defensively, especially on the perimeter. His teammates need to give him some help.
New York Knicks: Patience
The Knicks are on the right track (reading that sounds weird, doesn't it?). Kristaps Porzingis has blossomed into a very good player early in his rookie season, and Carmelo Anthony is not taking too many shots. New York must not be fooled by these positive signs and make dumb trades to win now. This franchise is still a long way from contention, but at least there's some hope at Madison Square Garden.
Oklahoma City Thunder: Contract Extension for Kevin Durant
This is pretty obvious. Durant's future will become a larger story the longer into the season we go. It would benefit him financially to sign after the season concludes, so a resolution probably won't be reached for a while. It goes without saying that the Thunder would be crippled if it lost Durant for nothing as a free agent, but the organization also can't afford to move him before the trade deadline because with him, OKC is a legit title contender.
Orlando Magic: A Playoff Run
It would really benefit the Magic and all of its talented young players to receive some playoff experience, much like it helped the Celtics last season. Just playing in some meaningful games in March and April would be a step forward for this franchise. The Magic would be the No. 5 seed in the East if the season ended Thursday.
Philadelphia 76ers: Maturity for Jahlil Okafor
Okafor has gotten into trouble away from the court this season. He was involved in a fight in Boston with someone who was heckling him. Okafor has the potential to be a franchise center for the 76ers, but his lack of maturity is a real concern.
Phoenix Suns: Any Kind of Defense
The Suns give up the fifth-most points per game, the fourth-worst opponents' three-point shooting percentage and the worst opponents' field goal percentage. Phoenix has excelled offensively with a 103.6 points per game average, but it won't go very far with terrible defense.
Portland Trail Blazers: A Top Three Pick
Aside from point guard Damian Lillard, this Trail Blazers team doesn't have many quality assets to use from a roster-building standpoint. Losing a superstar in LeMarcus Aldridge via free agency was a huge blow, and now it's time for Portland to build through the draft again.
Sacramento Kings: Trading DeMarcus Cousins
Trade rumors have surrounded Cousins, a top 10 player in the league, for several years. The Kings are 11-17 and headed for a 10th consecutive season with no playoff games. Sacramento would accelerate its rebuild by dealing Cousins for a combination of draft picks and young players.
San Antonio Spurs: A Time Machine to the Playoffs
Remember the scene in "Chappelle's Show" when Dave Chappelle is sitting on the couch dressed as Prince and says, "This bores me"? That's probably the reaction the Spurs have toward the regular season. The playoffs are the only thing that matters to San Antonio, and because of this, many of its older players such as Tim Duncan, Manu Ginobili and Tony Parker are getting regular nights off.
If the Spurs could time travel into the future and begin the postseason tomorrow, they probably would.
Toronto Raptors: An All-Star
It would be pretty embarrassing if the Raptors hosted the All-Star Game without a representative from their own team. Kyle Lowry and DeMar DeRozan are the two most likely Raptors players to earn a spot, but the East is loaded with quality guards.
Utah Jazz: Consistency
The Jazz has a 5-8 record following a win, and its longest win streak is just two games. It's tough to make the playoffs in the West with this kind of inconsistency.
Washington Wizards: Perimeter Defense
The Wizards are allowing opponents to shoot 39.5 percent from beyond the arc, the highest success rate in the league. This inability to defend the perimeter is putting Washington in early holes, ones that are difficult to climb out of when your best players, John Wall and Bradley Beal, are playing below expectations.
More from NESN.com:
---
---