Atlanta Hawks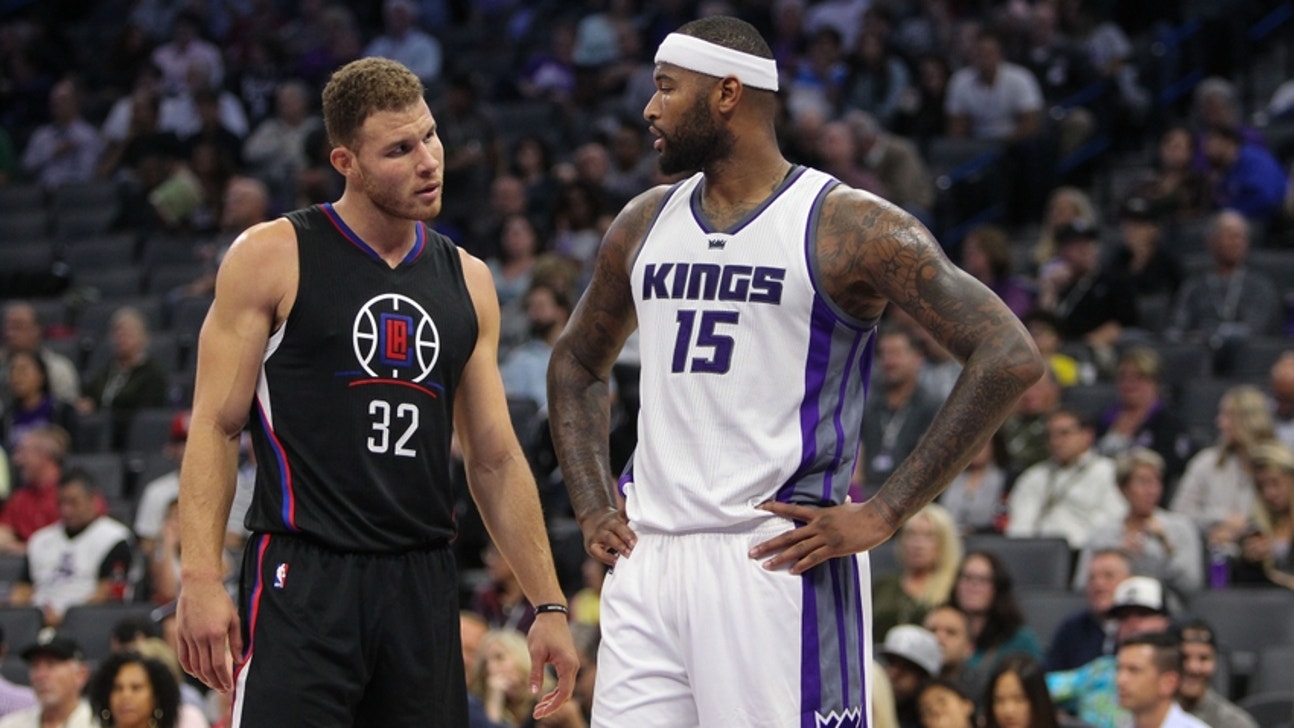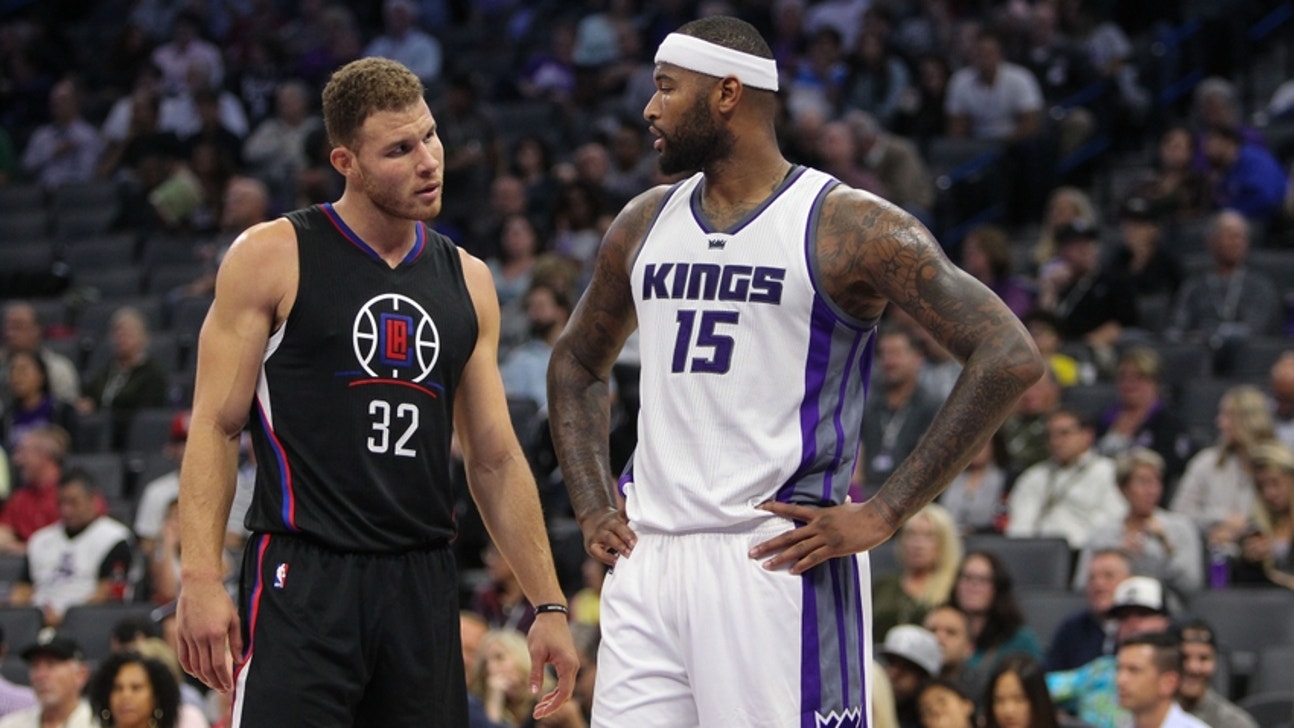 Atlanta Hawks
One crazy trade every NBA team should make
Updated
Mar. 4, 2020 1:52 p.m. ET

Fansided, Matt Rutkowski/Fansided
The NBA trade deadline is approaching fast so we got creative and came up with one trade every team should consider.
It's worth laying this out straight away: "should make" is not short for "should make because it could improve their prospective win total by 1.2 games when the results of the trade are averaged out over 2000 simulations." No matter what, 1230 games are won every year. Who really cares who gets them, right? Right.
So think of this more in terms of storytelling. These thirty trades should be made because what happens next could be interesting or excellent or fun or bad in the best possible way. These suggestions might not be especially realistic, they might not even within the realm of reality, but I think that matters less than most people like to admit.
30. Toronto Raptors
Where better to start than the Toronto Raptors? They're in Canada which is a different sort of a reality in its own right. This is a team that is outperforming expectations on the offensive end on a historic level. DeMar DeRozan is one of the league's leading scorers. Kyle Lowry is near the same level as his nearly near MVP season from last year. Sullinger isn't even there yet, and they are firmly at the number two spot in the Eastern Conference. They could make a case for overtaking the Cavaliers if they didn't keep losing to them over and over.
So clearly what this team needs to do is overhaul the roster. It doesn't have to be immediate, so we can start from the bottom. Bruno Caboclo has been two years from two years away for a while. It's looking more like two years away from going away at this point. Unfortunately, he has more value to the Raptors for his potential than he would to any other team. So maybe give him to a team that doesn't seem to have a firm grip on value and get something back. Whatever it is it would be more enjoyable than watching hope wither.
Bruno Caboclo to the Sacramento Kings for Whatever
Brian Spurlock-USA TODAY Sports
29. Boston Celtics
The Celtics are one player away from being a true contender. They've been linked to all sorts of stars of varying to degrees from kinda to mega. Jimmy Butler was floated for a bit. Kevin Love has always been an unexpected act of chemical combustion away. Russell Westbrook seemed like a possibility until he started doing what he wants all the time.
But these aren't in the works any more. Jimmy Butler has jumped into the MVP discussion, and Chicago doesn't trade away MVPs. Kevin Love is now a defensive stopper and NBA champion. Russell Westbrook's monument in Oklahoma City is halfway through zoning permits. These guys aren't going anywhere.
Yet Boston's aim remains high. We've seen this happen before. After acquiring a Ray Allen and seeming a step short, they went out and got a Kevin Garnett. Unfortunately, Kevin McHale is in no position to give Ainge a buddyfriend discount on an all-time great. Maybe Larry Bird will.
The Pacers aren't really improved this year despite getting rid of a good coach and asking Monta Ellis and Jeff Teague to make up for the defensive loss of George Hill. Myles Turner is looking great at times, but the only other player that really moves the needle is The team that challenged LeBron and the Heat isn't walking through that door. The next team that can put up that fight is probably on the other side of Paul George's prime. He's only a few years away from being one of the top five players in the league, but only a few years the other direction from having more salary than his value ahould dictate.
The Celtics right now need the Paul George of right now more than the Pacers do.
Jae Crowder and whatever else the Pacers want to the Pacers for Paul George
Sergio Estrada-USA TODAY Sports
28. Philadelphia 76ers
It's hard to really fit a trade into the cognition of the 76ers. We are leaving the Hinkie era, in which people were frozen with liquid nitrogen and shattered into second round picks to be swept into the asset bin. Bryan Colangelo's era is most characterized by waking up surrounded by assets labeled with Hinkie's return address and pretending to not know how they got there. It's hard to know where they're going when they're deliberately diverting attention away from where they came from. Velocity needs direction.
There is a single certainty in Philadelphia right now, and it's that Jimmy G's has the best cheesesteaks and that Joel Embiid is fun. He's really a lot of lots of fun. Whatever the 76ers do next needs to maximize that fun.
Nerlens, right now, isn't fun.
"I need to play more."
"How about you don't play at all? That's what you meant, right?"
That doesn't make anyone happy. Not fun.
However, I think Nerlens can be fun too. The only problem is that that fun probably needs to take place in a different setting. Like pokemon, sometimes one only evolves when given to someone else.
Lots of teams could use Nerlens. Since we're in happy fantasy land right now, we get to pick whatever we get in return. Who would provide a strong combo with Joel Embiid? Maybe someone with untapped shooting potential. Maybe someone that Joel knows from before his days in the pro. Maybe someone who needs a change of scenery to bloom.
If Stauskus can come from Sacramento and play reasonably well for the Sixers, Ben McLemore can too. I believe.
Hollis Thompson or something to Sacramento for Ben McLemore
Sam Sharpe-USA TODAY Sports
27. New York Knicks
Not every trade is going to involve Sacramento. At least one more will, though, because we haven't gotten to the Sacramento slide yet. We'll get there, though.
Instead, this trade involves someone who was raised just outside of Sacramento in Ferndale, CA. A mere five hour drive, which in California is tantamount to a Manhattan walk to the police station to report your dog's missing leg.
Derrick Rose is not really a likable player. Derrick Rose is not really a likable person. Beyond allegations of rancid actions, he's never been especially nice to listen to or fun to root for. His MVP season, while fantastic, was more to do with LeBron's poorly booked heel turn. His comments on his injuries, while often fair, seemed slightly tone deaf. The declaration of a Knicks Super Team, while presumably made under the influence of strong hallucinogenics, was ridiculous. Maybe it was different for people in Chicago while he was in Chicago, but I've had mouth sores I've enjoyed more than Derrick Rose.
Also, there are no good restaurants in New York. Ask anyone in from Queens to Staten Island, and they'll tell you might as well stay home and eat the drywall rather than pay for that ketchup-covered graham cracker that passes for pizza over there. They hate it.
So who can fix this mess? Guy Fieri. Guy Fieri can fix anything. Just picture him with his sunglasses on the back of his head, driving his awesome red convertible down the wide open roads. That's another ten, twenty wins in the bag right there. Maybe not in the basketball game, but the game of life.
Derrick Rose to The Abyss for Guy Fieri. There's no good food in New York.
Ed Szczepanski-USA TODAY Sports
26. Brooklyn Nets
Just trade them back. Go back in time and trade them back. All the excitement for Deron Williams, and Kevin Garnett, and Paul Pierce, and Andrei Kirilenko, and Joe Johnson was a waste of time. Do you remember being excited about that team before that team happened to itself? Good. Now take some time out of your day and regret it.
I'll wait.
Let the pain sink through your pores, into your bloodstream.
Your bones are heavy and brittle.
The slightest wind can snatch your tired soul.
Cool. Now that you feel worse about yourself, think about how the Nets feel. The following is a list of things the Nets have to be hopeful about:
But odds are that odds are odds. Our tiny fleck of existence is generally subject to them, and freak occurrences don't happen often. Brooklyn needs a few of those in sequence, and that's like, even rarer. It's safe to say the Nets aren't getting better anytime in the near future.
So let's try the near past. Let's go back in time. Let's put Jay Z back in charge, and not worry about whether a Russian billionaire is going to get married, and let Joe Johnson make his eighth All-Star Game. Let's go back to then and do something different.
Kevin Garnett and Paul Pierce in 2011 for everything they gave to the Celtics
Steve Mitchell-USA TODAY Sports
25. Miami Heat
I feel like I should feel something about Hassan Whiteside. Like, there should be some part of me that triggers a thought, or a feeling, or an emotion when I hear Hassan Whiteside's name. There should be prompt. That doesn't happen don't though.
Here are some hot hot Heat questions about Hassan that one could potentially get real invested in should they choose to:
I imagine these things have been discussed, and I imagine they've been discussed quite a bit, but I've never really cared to find out. I'll just assume everyone finds him as boring as I do, and they want him to go away.
You know what wasn't boring earlier this year? Yi Jianlian. Okay, that was pretty boring too, but at least it was a different kind of boring. Hassan Whiteside got to come back from China to reignite his NBA career. He did that. He succeeded. That story is over now.
Now it's Yi's turn to tell that same story. There are a few minor differences in his case, I suppose, but whatever. I want that fun again. We all do. Odds are that things will work out exactly as well.
Hassan Whiteside to Guangdong for Yi Jianlian
Nick Turchiaro-USA TODAY Sports
24. Orlando Magic
Rob Hennigan wants his job. He wants it so bad. Don't we all want him to have his job too?
Yes.
When a new GM is hired it's because something about the last GM made him no longer fit. Maybe not enough wins, or poor cap management, or (by some bizarre grace of fate) they retired happily and in the team's good esteem. They're out because something was imperfect.
So when a GM is first brought on board, the basketball team is like Santa's reindeer. Motivations and directions are aligned. There was a presumed agreement that the way the team is going to move forward is a vision shared.
Over time that's changed. While all the reindeer originally knew that there had to be a pre-Christmas Eve flight process, Donner is tired of eating and is ready to start flying now.
However, Blitzen understands that the group of reindeer all need to be well-fed in order to make it to their ultimate destination. You can't rush these things. Now Donner and Blitzen are at odds.
But Blitzen's alter-ego, who is played Dasher, understands that if he doesn't do what Donner is dragging him into, then he's going to get left behind. Blitzen, for his own sake now, must act against his better judgment to sate Donner and his own selfish Dasher.
Plus Comet and Prancer, who are who the fans pay to see, are languishing. Or they're not developing. They were supposed to be the stars of the future, but now all they do is lick themselves and miss three pointers.
Blitzen, with Dasher's prodding, brings in Vixen so that Donner will get off his back. But now all the reindeer are unhappy and confused, and Santa is crying.
What I'm saying is that the Magic need a Rudolph. They had one before. Bring him back.
Serge Ibaka and Mario Hezonja to the Atlanta Hawks for Dwight Howard
Mark J. Rebilas-USA TODAY Sports
23. Charlotte Hornets
Two words.
More Bojangles.
Two more words.
For me.
I used to live in North Carolina for a while. I miss a few things. Vinegar-y barbecue was a treat. Diet Cheerwine was also nice. But besides the excellent linguistic department at North Carolina State University, there's not much I miss more than Bojangles.
This is a problem because it's fatty and bad for you. Also, the nearest location is states away. There's no Waffle House in Michigan either. We only recently got Sonic. This is both a crime and criminal. What's wrong with us?
Well, 30 sliders are about changing the world for the better. I'm about to kill two hungers with one trade.
Boban Marjonovic is potentially useful either as a basketball player or a novelty. The Hornets don't have much going on at the center spot. Sure, Cody Zeller can give you some decent minutes, but Roy Hibbert is a fathead of 2013 Roy Hibbert, Spencer Hawes is a grating human being, and Frank Kaminsky is better as a Skittles spokesman than he is as a professional basketball player. To be fair to Kaminsky, he did set that bar pretty high.
You know who can reach high things? Boban. He's 7'3 and his hands make a Skittle look like a mini-Skittle which don't exist but should. Walker and Marjonovic forming a pick and roll combo named Kemboban would be worth any price.
Boban Marjonovic to the Charlotte Hornets for five Bojangles franchises in Metro Detroit and one in Gaylord on the west side of I-75. Take them from Chapel Hill. They don't deserve them.
Kevin Jairaj-USA TODAY Sports
22. Atlanta Hawks
Atlanta needs some spark. Some zing. Some zazz and frazzle. The fans don't come out to see them. The fans that do come out to see them often forget where they are and start meandering onto the court trying to get autographs from the refs. It's a travesty. It's a bloody disgrace.
So how would one zazz-frazz-pizzazz this place up? Two words.
More Bojangles.
Always more Bojangles. But we're risking dilution in the Bojangles solution, so we have to try another solution to maintain proper distribution and stuff.
It seems like there were no winners in the Jeff Teague trade. Indiana got an offensive replacement for George Hill who isn't playing offense that great and also isn't playing defense that great. Atlanta got a new starting point guard who seems to make the team slightly worse when he's on the court. These are not positive developments. No sir.
Well who cares about Indiana, right? This is about A-Town. The home of Outkast and Bo Churney. The sister city to Ancient Olympia in Greece. I don't care if Mitchell Budenholzer two years ago took a team of non-superstars to the best record in the East. What this team needs is superstar power to pair with hometown amazing person Dwight Howard.
Schroeder isn't the answer. What Dwight needs is a primary ball-handler who can create for himself but is a willing passer. Someone who can look for the lob, and run. Someone to take pressure away so that when Dwight gets the ball, he's got his best chance to score.
Dennis Schroeder and Kyle Korver and two future first-rounders to the Houston Rockets for James Harden
Brian Spurlock-USA TODAY Sports
21. Washington Wizards
Do the Wizards make you sad? It's hard to imagine they make you happy, but don't you just feel that creeping desolation crawl up your legs, into your spine, and out through your eyes when the Wizards are playing in the only game on? You do. You know you do. You don't cry, but the tears burn.
How do we make it better?
Well, the bench is a problem, as Marcin Gortat succinctly pointed out. Maybe the problems between Beal and Wall are not going away, and maybe Beal is expendable enough to ship out for parts. Traditionally Beal's value has been tied to Wall's presence, and that hasn't gone the other way. Maybe getting some players who can hit from the corner and play some defense would fill the gaps Beal would leave.
Or maybe just blowing it up entirely and starting a rebuild. Their playoff participation feels much further away than it actually was. It's hard to say that Wall can be the best player on a championship team, and it's not hard to say Beal can't. They probably don't have the stomach for a Philadelphia-type rebuild. Not even Philadelphia did.
Maybe trade the name for something less Hogwarts?
Nah. None of this is enough. Trading limbs won't eradicate the rot. The roots of the problems reach deeper into the dirt, through a godforsaken spring polluted with Durant jerseys never tailored and into the earth's dying core. It's sucking death straight from the source and breathing it out into the air like oxygen. That's how photosynthesis works, I think. High school was a long time ago.
Washington Wizards trade this season for the lockout shortened season we're probably not getting next year so they don't have to play any more, and we don't have to watch them. Good.
Tim Fuller-USA TODAY Sports
20. Detroit Pistons
I've had a lot of fun in the Auburn Hills area during my short time on this crazy spinny rocky planet they call "The World." There's a great big landfill. There's a great big mall that used to have a great big arcade and doesn't any more, but it still has a Rainforest Cafe, so that's two landfills. There's a gas station.
I'm not making my point very well. I'll start over.
The Palace of Auburn Hills has Dippin' Dots. Dippin' Dots are like ice cream if it were round and small. They're like tiny planets if you're into that.
The Palace was the only place you could get Dippin' Dots around me for a while. Sure you could go to Cedar Point and get them there, but they were really expensive and in Ohio. Not worth it on multiple levels. But every time I went to watch the Pistons, I'd have a small plastic cup of frozen orbs. The Palace of Auburn Hills was special.
That's the best I can do. They got rid of their delicious nachos years ago. It's time to move on.
Downtown Detroit is a pretty great place in all honesty. There's gambling, and crime, and good restaurants. It's right by Canada which is an interesting choice on Canada's part. Everything you could possibly want in a city, in a professional athletics venue is right there.
I'm going to miss the landfills, but I'm going to enjoy having another excuse to go downtown beyond going to see my family. That's great and all, but basketball.
The Palace of Auburn Hills for Little Caesers Arena
Gary A. Vasquez-USA TODAY Sports
19. Cleveland Cavaliers
At the time of this writing, the Cleveland Cavaliers continue to have won the 2015-16 NBA Championship. There's little chance of that changing in the foreseeable future.
But the 2016-2017 championship is yet to have been won. Current odds have the Cavaliers chance of winning it as above 0% but below 100%. That's good, but it could be better.
One way to make your chances of winning better is a lopsided trade in your advantage. Trading Kay Felder for Kawhi Leonard would be good. Now that he's injured, trading Chris Andersen for Kawhi Leonard would be even better.
Kawhi Leonard is a very good basketball player. He scores points and often prevents other teams from scoring them. While the Cavaliers are already very good at scoring points, sometimes the teams they play against score a lot of points as well. In rare cases, they even score more points than the Cavaliers when they go head to head.
If the Cavaliers want to limit the amount of points the team they play against scores, it would be good to get a player who is good at stopping other teams from scoring. Chris Andersen definitely can't do that if he's not playing. It might be worth trading him for Kawhi Leonard.
Kawhi Leonard, LeBron James, Kevin Love, Kyrie Irving, and a cardboard cuttout of Guy Fieri would make a formidable starting five. If they can make the salaries work, then it's a no brainer.
One could ask why the Spurs would make this trade, but don't.
Kawhi Leonard to the Cleveland Cavaliers for Chris Andersen
Leon Halip-USA TODAY Sports
18. Milwaukee Bucks
Giannis Antetokounmpo is not a normal human being. One might even call him abnormal. The "Athens Abnormality" is not a catchy nor particularly sensitive nickname, but for some reason it's stuck.
I recently went back and read the scouting reports for his draft class. Among the things that weren't said about him but could have been were as follows:
Scouting is not an exact process. Giannis' development into a legitimate star was a hope but could never really be considered an expectation. The bulk of that credit goes to him personally, but a lot of the non-blame should lay with the Bucks as well. Would Giannis be the same if he were drafted by, say, the Kings? Or a vat of drunk wasps? Probably not.
So let's see if the Bucks can do it again, but this time we can up the difficulty. The Giannexperience has given them the best training for training one could ever ask for. Put it to work.
We've already moved Bruno Caboclo once, but considering the number of realities this article lives in, there's nothing stopping us from doing it again.
Bruno Caboclo to the Bucks for Giannis Antetokounmpo
Raj Mehta-USA TODAY Sports
17. Chicago Bulls
The Bulls do not have spacing. They have Rajon Rondo. Unfortunately many of the teams that would be desperate enough give to the Rajon Rondo experience a shot already have and are still visiting the free clinic to stop the burn. Rondo isn't going anywhere. Maybe the D-League. Maybe Gary, Indiana. Regardless, they're keeping him.
The beginning of the season was interesting with the Bulls trying to fight through the gravity of the basket and starting to drain threes. Dwyane Wade was briefly Dwyan3 Wad3. Now he's back to just having a name that's spelled strangely without intrusion from numbers.
That's still fine! Dwyane Wade is fine. He's also a good basketball player. He's older than he was when he was younger, but he still is a valuable starter. Keep him.
Jimmy Butler has jumped to superstar status. Superstars are valuable. Keep him too.
Robin Lopez has great hair. Keep him.
Everyone else can go. And so they will.
I don't know if you're allowed to play games with just five active players on the roster, but this might be a good time to find out. The Bulls need shooting. They need shooting bady. They need shooting desperately. This is a desperation move, and one that doesn't make sense on a number of levels, but if you ignore all those things then maybe it makes sense.
It doesn't, and this is why it should happen.
Steph Curry to the Bulls for everyone but Butler, Wade, Rondo, and Lopez. It doesn't work. Make it work.
Justin Ford-USA TODAY Sports
16. Indiana Pacers
Come home, Lance. This is where you belong. This is where you were good, and you mattered, and people bragged about knowing you when you were on your way up.
Look at you now. You got a small glimpse of playing ball with The Brow, and just days after a 21-6 performance your groin betrays you. Then you get waived for someone named Archie. 2016 has not been a good year for a lot of reasons.
But the past. Remember the past? There were so many good memories back then.
Remember when you weren't selected to the all star game, and that was a miscarriage of justice? I do. I was on my couch in Raleigh, and I was like "Oh. Oh no."
Remember when you were in the Eastern Conference Finals, and you were the x-factor who could swing the series, and you capitalized on that opportunity by blowing in LeBron's ear? I do. I was on my couch in Northville, and I was like "Oh. Okay."
I want these moments back. Maybe one that can end with a Kool-Aid man type "Oh. Oh yeah!" this time. I feel like the only way this is happening is if Lance is in Indiana. Lance can't have distractions around him. He needs to be the distraction. That's when he's at his best.
Trades won't really work though, because Lance has been waived. We can make that work, though. I have an idea.
Monta Ellis to Nothing for Nothing so that Lance can be there instead.
Gary A. Vasquez-USA TODAY Sports
15.  Memphis Grizzlies
The Memphis Grizzlies have had the strongest identity in the league for the recent past. The Spurs have been "The Spurs" for longer, but that's kind of a culture more than a staple of identity. The Heat were the super team prototype, the guys with the target on their chests, but that didn't last an exceedingly long time. The Warriors have been Death Lineup and Death Lineup++ for a bit, but that legacy is still somewhat brief and still ongoing.
However, during the whole Grit and Grind era you knew exactly who the Grizzlies were and exactly what kind of game you were in for. They even had identifiable teams within that time. Last year they were the team that wouldn't die. Before that, they were the people who would make you feel pain if you came inside. This year they've been the triumvirate of past, present, and future.
And yet, Chandler Parsons is here. He doesn't fit any of this. Sure, his presumed skills fills the gaps in the Grizzlies skill gaps, but he doesn't so much. He was never a misfit or dismissed or seeking one more or one final chance. He's the Cuban partybuddy who's gotten a lot of money and looks pretty on social media. He is very pretty, though. I'll give him that. Keep it up, Chandler.
Just keep it up elsewhere. Put him on the Lakers. Get Nick Young in return. He's proven this year he can keep up the defense, and he's been put upon enough to maybe fit the culture in a standout-ish way that Parsons can't. Nick Young needs one more chapter in his story. Chandler's career doesn't have a narrative structure. It's repeated issues of People magazine.
Chandler Parsons to Los Angeles Lakers for Nick Young.
Derick E. Hingle-USA TODAY Sports
14. New Orleans Pelicans
Anthony Davis to the Kings for DeMarcus Cousins.
I don't care. This is the trade. This is the one everyone is getting, so just make the best of it.
It's not a debate that happens super frequently, but it does happen. Who is better: Boogie or Brow? Davis is probably the answer, but there has just been so much weird inflicted both upon and by Cousins over the past few years that's it's still impossible to know what his ceiling is or how close he is to reaching it.
Davis has had weirdness flung at him too, but not the same type and certainly not to the same degree. It's been normal weird. "Young player growing up in the league on a losing team while trying to learn how to win" weird. There's room for weirdness within that narrative, but the narrative itself isn't weird.
Boogie, though. Weird. Would the same things happen in New Orleans? Would they be better or worse? Don't you want to know these things?
And don't you want to know if Davis can calm Sacramento down? If someone as nice and as talented as Davis can't weather the storm, who could? This trade would answer so many questions, and replace those questions with even better ones. This needs to happen.
Both of these players are good enough and put upon enough that the people who defend them both feel reallllly strongly about them. I want them to trade shoes and run around in the mud for a bit.
Anthony Davis to the Kings for DeMarcus Cousins.
Bruce Kluckhohn-USA TODAY Sports
13. San Antonio Spurs
Whatever the Spurs do, besides signing Pau Gasol, is good. It's good for them, and it's good for the player they pick up. It's generally good for people like us who watch them as well. The Spurs make things good. They are the definition of a thing goodizer.
Sure "Great. The Spurs did it again" is a bit of a tired trope, and it's not necessarily accurate. But it feels like it is, and I think the collective passion of the world pushing that narrative forward might be what we need to get this thing going.
Ricky Rubio is in a rough situation. He's a man between eras. He carries Khan's expectations of Kevin Love's supermax contract with the new era of Towns, Thibs, Wiggins, and LaVine. What he was supposed to be is not what he is, and what he is is the fourth starter on a losing team. He's still young, and he still has remarkable skills in very specific areas, but the Timberwolves are not in position to design a system to make the most of them. They are in the growing process. Bound feet don't grow.
San Antonio, on the other hand, have the room. Tony Parker has fallen far off from 2013 when he was a top-five point guard in the league. He still has fun flash games, but the flashes are fading and falling further and further afield. He's currently only scoring 2.3 more points per game than Rubio, and Rubio is most maligned for his lack of scoring. Aldridge needs shots. Kawhi needs shots. Pau Gasol, Patty Mills, and Davis Bertans need shots. Rubio doesn't want to shoot.
This could work. Maybe it won't, but it'd be fun to find out.
Tony Parker to Minnesota Timberwolves for Ricky Rubio
Derick E. Hingle-USA TODAY Sports
12. Dallas Mavericks
Well it's happened. It's finally happened. It looks like the era of "don't bet against Rick Carlisle and Dirk" may have finally come to an end. We all knew it was coming. It was predicted for years and some more years. One can only coach so well, and one footed turnaround jumpers can only fall for so long.
But it took forever. They defied odds far longer than any reasonable expecter could expect. It got to the point where people stopped trying to guess the moment and refused to bet against the Maverick's slowly deteriorating engine. Hell, Trunchbull's car ran fine for a while with the sand Matilda's dad put in it. Then it fell apart, and it was bad, and Trunchbull got angry. Now Mavericks fans are in that scary closet with the nails and mice and memories.
Matilda had magic. The Mavericks have Marc Cuban. Six of one, half a dozen of the other. Like Cuban himself said, when the league is really good one doesn't really have to try to tank. Tanking happens to you. He's right about that. With little effort to get there, the Mavericks find themselves in last place in the Western Conference.
Unfortunately, the League isn't quite as strong all the way to the bottom in the west. The Mavericks are just six games back in the loss column for that last playoff spot. Hope is dangerous. This is why Tim Robbins and Morgan Freeman died in that jail.
Kill the hope. Make it dead. It's not worth it.
Also, stop doing things you're not supposed to, Mavs. Stop defying odds, and stop defying the temptation of the bottom. Give up on everything. Become nothing.
Dirk Nowitzki to Philadelphia for eight second round picks.
Dale Zanine-USA TODAY Sports
11. Houston Rockets
Well, this is nice. Who would have thought coming into this year that Harden would be leading the league in assists this many games into the season? And yeah, Eric Gordon and Ryan Anderson's contracts may be albatrosses by the time they reach later years, but for now they're albatrosses in the soaring, majestic way rather than the annoying necklace variety. Beverly has been a menace again. D'antoni has been D'antastic. It's a lovely time to be a Rockets fan.
These are all nice things, but we have to talk about the frontcourt. One of the big boons has been the play of center Clint Capela. He's slight, but he's athletic. He's inexperienced, but he's learning fast. His defense is strong, and his rim running is on point. Him and Harden have been perhaps the most highlighty pick and roll combo in the NBA this season.
But one is left to wonder what it would be like if there were someone playing center with a bit more seasoning. Capela is going to grow into some semblance of great, but with the Rockets looking like a top-flight team in the Western Conference, there's not much time to wait. If they're going to try and challenge the Warriors or the Spurs, they need to act on the opportunity.
They need someone who's been deep in the playoffs. Maybe someone with a history of game-changing defense. Maybe someone who can soar and slam it well enough to get into the dunk contest. I'm looking for someone who has worked with Rockets monument Hakeem Olajuwon to be the best he can be. The center of tomorrow can come tomorrow. The Rockets need the center of today today.
And I've got just the guy.
Clint Capela to the Atlanta Hawks for Dwight Howard
Sergio Estrada-USA TODAY Sports
10. Portland Trailblazers
I don't drink, but I would if I lived in Portland. I'm told they have many fine microbreweries with all sorts of staples and styles to sate the most casual novice to the most adept drunkard. They have lovely views of clouds and trees and more clouds that inspire nothing but the idea of booze. They also have the Portland Trailblazers.
It's the expectations thing again. Portland can't really win there. They're having trouble winning basketball games too. It's all a big problem, and problems are bad.
Last year they had a similar record to the one they have now. At about this time, the run to the playoffs started. The lack of expectations in this team is so parallel to last year that it almost brings expectation that they will turn it around in just the same way. That isn't a kind thing to expect from a team missing their one real defensive anchor. What does Portland do?
They do what Portland does. Not season to season, but as an organizational staple. They take players from small schools and turn them into stars. First Lillard. Then McCollum. Next?
Next is Cleanthony Early.
Oh hell yeah it is. It's got to be. There was buzz around him when he was drafted, but the muted "I dunno if I should speak up about this guy because there's not a lot to speak on" type. That's a code only Portland's been able to translate. Early is in the Knicks organization. Nothing good happens to young players in the Knicks organization. Who knows what he could be if he were free? Portland knows, and Portland will show us.
Two conditional 2nd round picks to the New York Knicks for Cleanthony Early
Mark D. Smith-USA TODAY Sports
9. Oklahoma City Thunder
I propose we rename the Thunder to the "Russell Westbrook et al.s." It's accurate, and it removes the problem of not having a simple plural to refer to members of the team. We get cool "Panic! at the Disco" type punctuation, and we also remove the need to say "Thunder players" or "members of the Thunder." They're the "et al.s" now. Simple. Easy. Done.
Now that we have the et al.s in order, we need to make the trade that best fits this mindset. We need someone who fills a need if not multiple, won't rock the boat, and basically assist Russ in getting as many triple-doubles as possible while helping the team win. The Thunder are not a championship team, but they at least need to sniff a potential playoff run in order to give Russ the best chance at an MVP.
The Hawks had a real nice start, then they had a real un-nice followup to that start. A shakeup may be in order. Not the kind of shakeup where the bottle of dressing flies out of your hand and hits a bird but the kind where the oil and vinegar swish around nicely and pour out in even quantities on your playoff salad. Millsap is a bird smacker. Howard is a bird smacker.
Shefelosha, though, is a salad friend. He'd not detract from the rebounds and assists, he'd fill in some other box score bits, and he's played with Russ before, so they're probably best friends. Done.
Various et al.s to the Atlanta Hawks for Thabo Shefolosha
Jeff Swinger-USA TODAY Sports
8. Utah Jazz
You know what trade looked really good when it happened? Getting George Hill from the Pacers for a mid-first-round pick. Sure, you can get nice value at No. 12 in the draft, but that's future value. The Jazz need to win now, and when George Hill plays, they tend to win real good.
The problem is, George Hill has only played in about one third of the team's games to this point. It's hard to say if this trend will continue throughout the year, but Gordon Hayward kind of looks like a boy scout, and boy scouts need to be prepared.
So unfortunately, the trade isn't quite as pristine as it was when it first came out of the box. One could say the problem is with George Hill himself. I'm not that one. I think the problem is with the number of George Hills. If the Jazz had two more George Hills, they could use one of the spares when George Hill A goes down. George Hill B hits his head on a pipe while practicing pipe juggling? George Hill C is on the bench, pipe-wound free and ready.
There is also the advantage of the few games when there are multiple healthy Hills. Hills can guard more than just 1s, and Hill could switch with Hill seamlessly. Three Hills on the court? A Hill, Hill, Hill, Hayward, Gobert lineup could be a blast. Maybe one Hill could play, while another Hill helps mentor Exum, and Hill number three rests. I see no downside. There are some complications, but they're not worth mentioning.
Two more No. 12 picks to whichever teams have a George Hill on offer for two George Hills.
Dennis Schneidler-USA TODAY Sports
7. Denver Nuggets
Denver needs to go big because they can only go big. Jokic and Nurkic doesn't really work. Jokic and Faried doesn't really work. Nurkic and Faried kind of works, but Jokic is the best individual player of the three, so that doesn't really work either. It's like realizing you have to amputate both your legs to keep your heart beating.
No. I'm not doing that. My legs are in my top five of favorite appendages, ranking just below my pompadour. If my legs are gangrene and sickly and flaking off chunk by chunk, then I'm getting supports, not knives. I will make these crumbling beams sing again.
So yeah. Going big doesn't work. It hamstrings the present and the future. But what about going ultra-big? Like, super-mega-big? What if the Nuggets go so big that the three men on the court stacked high could touch the sky?
We need to find this out. Jokic, Nurkic, and Faried need two more big boys to be basketball brothers with them. Let's get some brothers then.
Tell me what you think about this lineup, provided the thought is a compliment.
Point Guard: Nikola Jokic
Shooting Guard: Brook Lopez
Small Forward: Robin Lopez
Power Forward: Nobody
Center: Jusurf Nurkic, Kenneth Faried
Notice how I solved the problem of having to put somebody at the four by not putting anyone there. What about going small, one might say. Well, I've decided not to consider that.
Mullti-team trades involving Danilo Gallinari, Wilson Chandler, Emmanuel Mudiay, Gary Harris, and Jamal Murray out to bring in both Robin and Brook Lopez.
Reinhold Matay-USA TODAY Sports
6. Minnesota Timberwolves
I have a theory. You know how Denver and Utah are supposedly really good at endurance late into games because they play at higher altitude? Well, the Timberwolves are not good at that. Close games do not go in their favor. This dates back before the current iteration of their team, back in the long long ago of Kevin Love. Therefore it only follows that Minnesota is deep below sea level.
I looked at some maps, and they disagree with me. This means we are to distrust maps. By my measurements, Minnesota is about 2250 feet below the ocean floor. It's a rough place for any species to survive, especially one that has Tim Thibodeau hoarsing at them. But basketball players are tough. After the apocalypse there will be exoskeletons, twinkies, and Karl-Anthony Towns double-doubles.
None of this changes the fact that the Timberwolves need help now, and the apocalypse is at least a couple weeks away. What we need is someone (or something) who thrives at low altitudes; someone that maybe comes from the earth's mantle. The closest thing we might have to that in today's NBA is Mario Hezonja.
Now ignore his play. Ignore the first name "Mario" unless you want to focus on the fantasy world elements. "Hezonja" sounds like the name of a resurrected molten lizard god. If anyone could be from the earth's core, it's him. And if anyone could keep a reptile deity in line, it's Thibs. Plus his value is pretty low right now.
Shabazz Muhammed to Orlando for Mario "Iguanid Divinity" Hezonja
Kim Klement-USA TODAY Sports
5. Los Angeles Lakers
This year, the Lakers have had a 1-12 stretch including a run of eight straight losses. You know who never had a 1-12 stretch including a run of eight straight losses? Kobe. Unless he did. I'm too right about everything to check.
The simple move would be to trade retired Kobe for unretired Kobe, but this is something more than just one player can fix. We need a coach.
I think we can all agree that the Luke Walton Experiment is an unmitigated disaster. Birds die when they fly over the Staples Center. Just because the last two titles were won by rookie head coaches doesn't mean that rookie head coaches are capable of winning championships. I wouldn't write it if it weren't true.
What we need is a cultural shift. Some tough love and some unnecessary drama between past and future should do the trick. Players shouldn't need to be developed. They should already be fully-formed professionals. Is a rookie a rookie? That's not the coach's fault. And if it's not the coach's fault then whose is it?
And another thing: not everyone can win coach of the year. That's a bigger honor than being an assistant coach on an NBA championship winning team maybe. Let's say it is. All sorts of assistant coaches win NBA championships. Only one coach is coach of the year.
What we need is regression but the good kind. No more of this "I believe in you" nonsense. We need a Byron Scott back. But not Byron Scott, because that'd be embarrassing.
Luke Walton for Sam Mitchell.
Jayne Kamin-Oncea-USA TODAY Sports
4. Los Angeles Clippers
Sometimes it's just not your year. The Clippers should be as used to that as anyone. Sure they make it out of the first round sometimes, but I did that in a tennis tournament once, and no one is putting me in the NBA Hall of Fame.
But what my early tennis exits taught me is that your championship window is an ephemeral thing. It's a dainty flower scotch-taped to the end of a flamethrower. You need to appreciate while it's there because your face will soon be showered with fire and pain. Cherish the moment.
I never maximized my opportunity for tennis glory. I would eat Little Caesar's Crazy Bread and watch Mystery Science Theatre instead of going to practice sometimes. Other times I would have a Snickers Bar. Eventually you graduate high school, and they won't let you play any more. This means I am basically the Ghost of Clippers Future. The Kia is wrecked, the State Farm agent won't put up with me any more, and Austin Rivers calls me dad.
Don't be like me. I am a warning, not an example. If this is as close as you're going to get, don't mess with it. You already have Mo Speights on your team, and he was the key to the Warriors success. You'll never convince me otherwise. They even got a lookalike in David West just to try to trick God.
This is why the Warriors won't win the championship. God is angry. Don't anger god, Clippers. Stay the course.
Chris Paul and Blake Griffin to the Detroit Pistons for Reggie Jackson and Jon Leuer.
Ed Szczepanski-USA TODAY Sports
3. Phoenix Suns
They feel like they should be interesting, but they're like, interesting in the most boring way. They have PJ Tucker, and that's nice. Devin Booker is fun sometimes. Eric When Healthy Bledsoe, when healthy, still has moments where he looks like a guy who can bring you to the playoffs. But, like…
Eh.
Let's take this seriously, I guess.
It's hard to tell where the Suns want to go or should want to go. The problem with their strong run in 2013-2014 was that it brought upon unwarranted expectations that the Suns were a step away from a serious playoff team. The West was having another strong year, Dragic was an all-NBA point guard, and the team was plucky enough under Hornacek to trick people into thinking the unknown was just potential.
Well, no. Dragic is gone, Hornacek is gone, and now only the expectations remain. There is quite a bit being heaped upon a group of largely inexperienced players, many of whom had very little part in bringing those expectations to bear. It's not fair. Does anybody care? Not that I'm aware. It's a nightmare.
So what now? Do they dash those expectations? Do the Suns sink so far and so fast that not even the strongest hope could buoy them?
Or do they try to fulfill those expectations? Do they trade and think for now, and hope by some confluence of luck, skill, and grace they can maybe just maybe make the wheel turn again?
Why not both?
First round pick to the Sacramento Kings for Rudy Gay.
Sergio Estrada-USA TODAY Sports
2. Sacramento Kings
This is like going to a buffet and wondering what you're going to have first. Except the buffet is really cheap, and the buffets you're trying to trade with are better stocked and don't have entrees that will punch you in the face.
You can blame the entrees for being punchy, but this seems more like an issue with the chefs, the head chef most of all. Except the head chef is all "I'm empowering my sous chefs to do what they do best, and I am not domineering and in control any more. Trust me, guys. Have I ever done anything wrong?" and you're at your table wondering where your diet coke is and why the water has lice.
But this is the buffet we're at and these are the dishes we have available. A perfectly cooked filet mignon with a sauce that went off from improper refrigeration. Some uncooked asparagus. Some pizza that has been microwaved a few times but keeps getting put out next to the filet because throwing away a pizza slice is bad. Maybe some salt and pepper packets glued together to look like people. They are people. They're looking at you, and they're not happy. "Why are you here?" they ask you. I don't even know how I got here. Why is the exit melting?
We need to leave, and we need to leave now. We can only save one person, though. It's going to be Omri Casspi because everyone else has either given up on themselves or are worth giving up on.
The Sacramento Kings roster to The Void for Omri Casspi's life.
Kyle Terada-USA TODAY Sports
1. Golden State Warriors
Everyone is happy in their own special way right now. Kevin Durant has come to the Warriors, and is probably their best player. This is remarkable. It takes quite a bit to join a 73-win team and become player one. He's brought scoring, and defense, and another person to have the ball in his hands. Steph hasn't looked superhuman this year, but that could be a lot to do with the fact he doesn't have to be. There's a KD on the floor with him.
But the team has embraced him. They even bought him silver mylar balloons to celebrate it.
The fans are on board. The players are on board. There's a lot of boarding happening.
Oklahoma City is fine too! The loss of Durant may have already had it's hardest hitting point. Everyone has consolidated around Russell Westbrook, and he is doing what he wants. The team is unquestionably his, and he is unquestionably the city's favorite son. They're winning, he's triple-doubling, and everyone has this righteous anger about them that just brings a smile to your face.
I don't like it. I want this to stop. The only thing more better than contentment is chaos. We can do it here. We can cause the most possible chaos. The choice is in our hands.
The fans wouldn't like it because it'd kill their narrative. The players wouldn't like it because their aim and enemy would suddenly flip. The two principles would hate it because it would undo everything they've had to tell themselves in order to make this season what it is for them.
Kevin Durant for Russell Westbrook straight up. No one wins. It's perfect.
More from FanSided
This article originally appeared on
---
---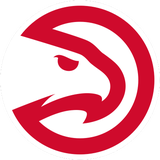 Get more from Atlanta Hawks
Follow your favorites to get information about games, news and more
---