National Basketball Association
National Basketball Association
Oklahoma City set to become regular NBA June stop
Published
Jun. 14, 2012 9:28 p.m. ET

Oklahoma City was once just a temporary stop for the NBA.
Needing a home after being displaced by Hurricane Katrina, the New Orleans Hornets came to play in a city that was desperate for a major sports franchise of its own.
The Hornets eventually went back home, but now Kevin Durant and the rest of the young Thunder might make Oklahoma City an annual summer destination.
With a young core and smart management providing a chance for lasting success, there's a good chance this isn't the last time the NBA Finals will be here.
And the Heat might be one of the teams frequently coming back.
''Everybody's saying it's a dream finals,'' Miami's Chris Bosh said. ''I was like, dang, let's keep it going, give the people what they want to see.''
It's not quite that simple.
Tough decisions will have to be made - tougher now, with new spending rules - and players who seem content in this quiet city now may feel differently in a few years. So the Thunder, who brought a 1-0 lead into Thursday night's game, weren't counting on another chance if they didn't take advantage of this one.
''We can't think too far down the line,'' Durant said. ''Of course, everybody else is going to think that since we're a young team. But we don't want to use that and say that we can give this one away because we're going to be there in the long run. We've got to take advantage of these opportunities. They're not guaranteed. We've just got to come out and be us, man, and have fun with the game. That's all we really want to do is have fun and also play smart.''
That's what the Thunder have been doing while quickly creating one of the NBA's most passionate fan bases.
Oklahoma, previously known mostly as home to some big-time college programs when it came to sports, wanted to have the professional game in its capital city, and NBA Commissioner David Stern remembers the first time Mayor Mick Cornett approached him about bringing a team here.
''I said, `You really ought to pursue another league,''' Stern said.
But the commissioner was impressed with all the construction that was being done within the city and its recovery from the 1995 terrorist bombing at a federal building. And when the Hornets needed a place to go after their city's tragedy, Stern recommended Oklahoma City to former Hornets owner George Shinn.
The Hornets departed after a two-year stay, but the NBA was back just two years later after owner Clay Bennett moved the Seattle SuperSonics to his home state. General manager Sam Presti constructed a contender through the draft, with Durant, Russell Westbrook, James Harden and Serge Ibaka all 23 or younger.
The Heat have gone another route, aiming for free agency in 2010 and coming out a big winner, signing LeBron James and Bosh while keeping Dwyane Wade. They've reached both NBA Finals since.
''It was interesting as a fan to watch that team being constructed, the Big Three and those around it, and it's very interesting to see the Thunder and the way they've been constructed,'' Stern said. ''And it's also interesting to see the way the state of Oklahoma has taken to these Oklahoma City Thunder. It's very rewarding that the NBA could play a part in really the growth and literally the excitement that this city that has suffered so much is seeing and having.''
Durant and Westbrook, plus the Heat's Big Three, all have long-term deals. The trick for the Thunder will be re-signing both Harden and Ibaka, who can become restricted free agents this summer, which became more difficult with the terms of the collective bargaining agreement that was signed to end the lockout.
The NBA didn't get the hard salary cap it sought, which would have prevented teams from exceeding the cap limit, but did get a much more severe luxury tax which could make it too penal for all but perhaps the highest-profiting teams to go over that threshold.
Similarly, the Heat will face salary considerations as they try to tinker with the pieces around their All-Star trio.
''I think there are tons of unintended consequences when you're trying to put together an agreement the size of the one we tried to work out. That was for sure one of our big concerns for any team, small market or large market,'' said the Thunder's Derek Fisher, the players' association president. ''In particular, fans and communities over time develop relationships with certain guys and love to see certain guys on certain teams.
''So, as you build up, I guess, impediments to teams being able to remain the same over time, it makes it difficult.''
So, neither team is willing to look too far into the future
James wouldn't envision himself becoming a regular June visitor here, though he did express his admiration for what the Thunder have developed in Oklahoma City.
''I think it's a great city,'' he said. ''They have unbelievable fans. You see a lot of Oklahoma City Thunder T-shirts and banners and things. So it's great.''
And it looks like it will be great for a while.
---
AP Sports Writer Jeff Latzke contributed to this report.
---
Follow Brian Mahoney on Twitter: http://www.twitter.com/Briancmahoney
---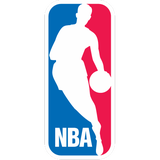 Get more from National Basketball Association
Follow your favorites to get information about games, news and more
---