National Basketball Association
National Basketball Association
Nuggets-Grizzlies Preview
Updated
Mar. 4, 2020 9:22 p.m. ET

The question surrounding the Memphis Grizzlies is no longer how healthy they'll be for the playoffs, it's whether they'll even get there.
Though still in a relatively good position, the Grizzlies enter Wednesday night's game with the Denver Nuggets again hoping their short-handed group can create some sorely needed momentum.
Memphis (41-33) enters its final eight regular-season games fifth in the West but only 2 1-2 games above Portland, allowing the Trail Blazers to draw closer by losing seven of nine with a roster depleted by a slew of injuries.
"We have to come out with a better focus and come out with a better sense of urgency," guard Tony Allen said. "We need to understand that these next eight games, they just need to mean more to us to either stay at the fifth seed or possibly move up. We just need to approach each 48 minutes as they come."
With Marc Gasol, Mike Conley and Zach Randolph among the missing, the Grizzlies did play San Antonio tough in a 110-104 road loss on Saturday. They were no match for the powerhouse Spurs in Monday's rematch, however, trailing nearly throughout a 101-87 defeat for their third consecutive loss.
"It is very challenging," guard Lance Stephenson said of the injuries. "We got a lot of guys out but we just got to keep playing hard. No excuses. We got the talent. We just got to come in focused."
Stephenson has helped ease the burden by averaging 17.7 points over his last nine games, though he was held to four on 2-of-8 shooting in Monday's loss. JaMychal Green has scored 32 in two straight starts in place of Randolph, whose return from a sprained right ankle remains uncertain.
Randolph has played a big part in the Grizzlies' three victories over Denver, averaging 19.7 points for the season series. The veteran forward had 24 in a 91-84 home win on Jan. 8, Memphis' fifth straight over the Nuggets.
Denver (31-44) also has dealt with the absences of key contributors, with leading scorer Danilo Gallinari sidelined the last month with an ankle injury and Kenneth Faried (back) missing six straight before returning for Monday's 97-88 loss to Dallas.
The Nuggets come in attempting to bounce back from a sloppy performance against the slumping Mavericks, committing 21 turnovers that led to 29 points in their second straight loss.
"We beat ourselves," coach Mike Malone said. "We made mistake after mistake.''
Denver, which has averaged 15.8 turnovers over its last five, will need to improve in that area to avoid a seventh consecutive loss in Memphis. The Grizzlies rank among the NBA leaders with 7.0 steals and 16.3 takeaways per game.
Memphis recorded 30 points off 20 Denver giveaways en route to a 103-96 win when the teams last met on Feb. 29.
The Grizzlies haven't been up to their usual defensive standards of late, with each of their three opponents shooting over 50 percent.
Denver is shooting a subpar 42.9 percent while averaging 97.8 points over its last five, with rookie Emmanuel Mudiay hitting just 30.3 percent over that stretch.
Faried, who finished with nine points and 11 rebounds in 22 minutes on Monday, is averaging 16.5 points on 66.7 percent shooting and 11.5 rebounds in two 2015-16 matchups with Memphis.
---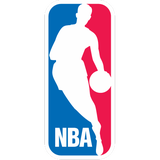 Get more from National Basketball Association
Follow your favorites to get information about games, news and more
---