National Basketball Association
National Basketball Association
Nowitzki, Mavs top Jazz 120-102 in home opener
Published
Oct. 30, 2014 11:06 p.m. ET

DALLAS (AP) Tyson Chandler pumped up the crowd with three alley-oop dunks in the first quarter. All J.J. Barea had to do to get a standing ovation was enter the game off the bench.
A couple of key pieces from the only championship team in Dallas franchise history were finally wearing the same uniform as Dirk Nowitzki again.
Nowitzki scored 21 points and the Mavericks celebrated the return of Chandler and Barea with a 120-102 victory over the Utah Jazz in their home opener Thursday night.
''Yeah, I was nervous,'' said Barea, who scored four points. ''I haven't been nervous in a while, so it was a great feeling that I was missing.''
After Dallas beat Miami for the 2011 title, owner Mark Cuban decided he couldn't keep the spiritual leader in Chandler or the unlikely NBA Finals spark in the diminutive Barea on long-term deals because he thought that would hurt the team's salary cap flexibility under the new labor agreement.
Cuban talked before the game about how tough it was to break the news to Barea on the team's practice court almost three years ago. All was forgotten on Dallas' opening night.
''I was hoping to land here so it worked out great,'' said Barea, who rejoined the Mavericks for the veteran minimum Wednesday after Minnesota bought out the final year of the four-year contract he signed when he left Dallas. ''I had to wait, had to be patient but it worked out great. I'm happy to be back.''
Derrick Favors had 17 points and 11 rebounds for the Jazz, who fell behind by 30 points in the first half of a difficult back-to-back after an opening loss to Houston at home.
''It was tough,'' Favors said. ''Both of these teams are playoff teams and good teams. At the same time, we've got to play better defense.''
Chandler signed a four-year contract with the New York Knicks after the title season and was reacquired in an offseason trade. He made all five shots and had 13 points and six rebounds in his first game in front of the fans who considered him a crucial part of Dallas' championship mix.
Mavericks newcomer Chandler Parsons matched Nowitzki with 21 points and had seven rebounds in his home debut after a rough start in a season-opening loss at San Antonio.
''I definitely wanted to bounce back,'' said Parsons, who had five points on 2-of-10 shooting in a 101-100 loss to the Spurs. ''You never want to play like I did in the first game.''
With a new cast of quick and athletic players moving the ball around him, Nowitzki had plenty of good looks with his one-legged fadeaway and went 9 of 13 from the field.
The Mavericks shot 55 percent, thanks to a fast start that included four alley-oop dunks in the first quarter.
Gordon Hayward and Trey Burke scored 16 apiece for the Jazz. Burke had a game-high seven assists.
TIP-INS
Jazz: All five starters were in double figures. The others were Alec Burks (15) and Enes Kanter (11). ... Favors and Mavericks forward Al-Farouq Aminu were back-to-back ''Mr. Georgia Basketball'' winners in high school.
Mavericks: Richard Jefferson played his former team. He spent his only season with Utah in 2013-14. The 14th-year forward faced another former team in the Spurs in the opener. ... Aminu had 16 points and 10 rebounds in 19 minutes.
DEFENSIVE TREND?
The Jazz let the Mavericks shoot 60 percent while building the big first-half lead, and easy shots around the rim were the problem. That's after the Rockets shot 52 percent from 3-point range in a 104-93 win in the opener. ''I don't want to make any sweeping statements about trends, but yes, I am concerned if we play bad defense for one game, so two in a row is not good,'' coach Quin Snyder said.
BALANCING ACT
Dallas had seven players in double figures, all within nine points of each other. Brandan Wright had 14 points on 6-of-7 shooting, and Monta Ellis had 14 points and six assists. ''We have a lot of guys that are capable of playing,'' coach Rick Carlisle said.
UP NEXT
Jazz: Host Phoenix on Saturday.
Mavericks: Visit New Orleans on Saturday.
---
---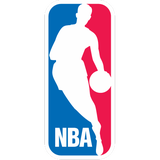 Get more from National Basketball Association
Follow your favorites to get information about games, news and more
---