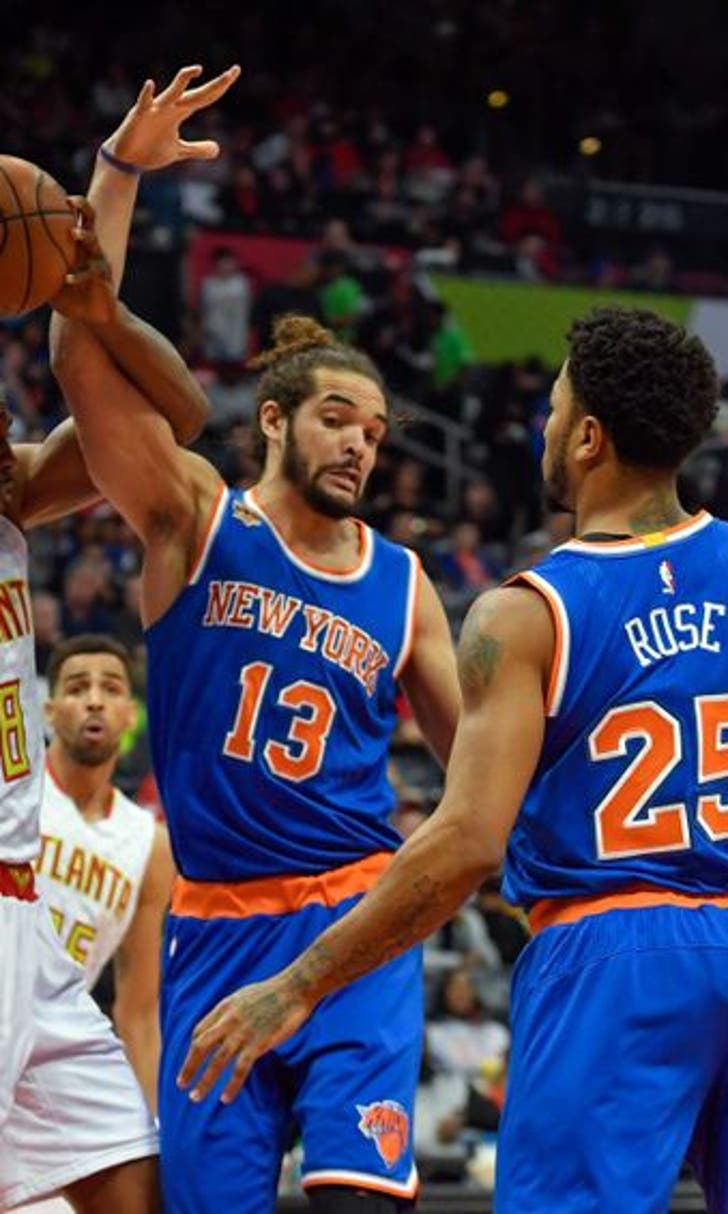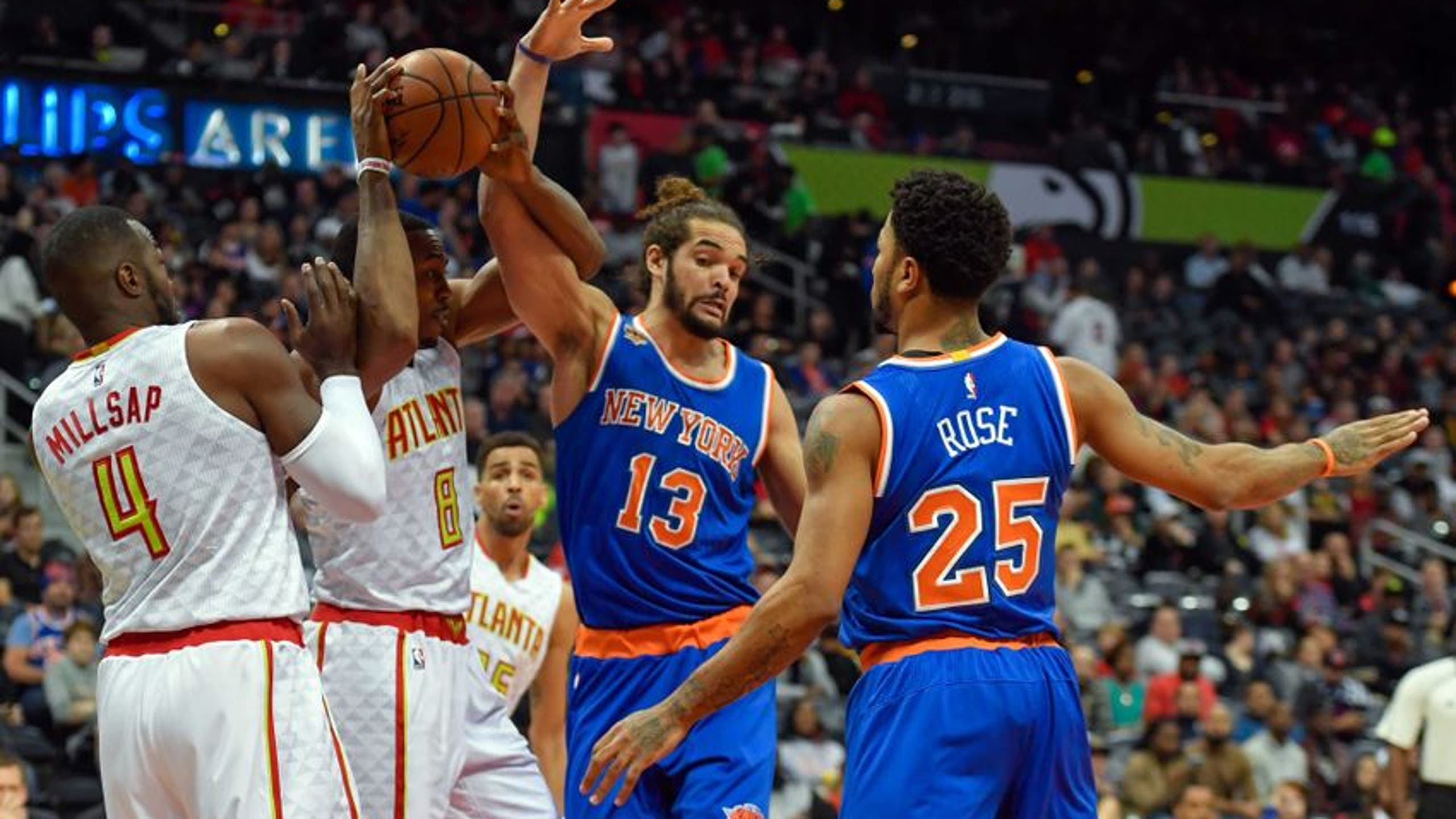 New York Knicks: Joakim Noah Breaks Out With Stellar Showing
BY Fansided and Maxwell Ogden/FanSided via Daily Knicks • December 29, 2016
The New York Knicks began a three-game road trip on Wednesday, December 28. The loss to Atlanta was the coming out party for embattled center Joakim Noah.
---
For the second time this season, the New York Knicks and Atlanta Hawks squared off in a game with potential postseason implications. The two Eastern Conference hopefuls could finish with similar records and thus need the power of a tiebreaker to swing in their favor.
After New York defeated Atlanta by a score of 104-94 on November 20, the Hawks achieved a measure of vengeance on December 28.
The issues presented themselves early as franchise player Carmelo Anthony was ejected for his scuffle with Thabo Sefolosha. That was an inevitable setback for a Knicks team that was having enough trouble with Atlanta while Anthony was on the court.
Though the Knicks ultimately lost 102-98 in overtime, the ultimate silver lining presented itself in Joakim Noah putting forth his best game of the 2016-17 season.
Noah erupted for 14 points, 16 rebounds, six offensive rebounds, three assists, two steals, and one block in 38 tremendous minutes of action. He shot 5-of-8 from the field and 4-of-4 from the free throw line, which includes the clutch free throws he sank during the final minute of overtime.
On both ends of the floor, Noah answered the call and proved that he's still capable of playing at the level the Knicks expect him to.
Matched up against one of the most dominant rebounders in the NBA, Noah more than held his own. He and Dwight Howard took their turns dominating the offensive glass and made their marks on both ends of the floor.
After facing months of criticism, Noah has begun to look like the impact player whom Phil Jackson believed he was signing.
Following the Atlanta game, Noah has recorded at least 10 rebounds in three of his past four appearances. That doesn't include the 10 rebounds he had in 15 minutes against the Golden State Warriors on Dec. 15 or the eight he tallied in 22 minutes against the Phoenix Suns on Dec. 13.
Not only did Noah put forth his best performance of the season against Atlanta, but he built upon success that has been fermenting for weeks.
If Noah can maintain his recent pace, the defense will stabilize and the Knicks should move closer to realizing their full potential.
More from Daily Knicks
This article originally appeared on
---
---