National Basketball Association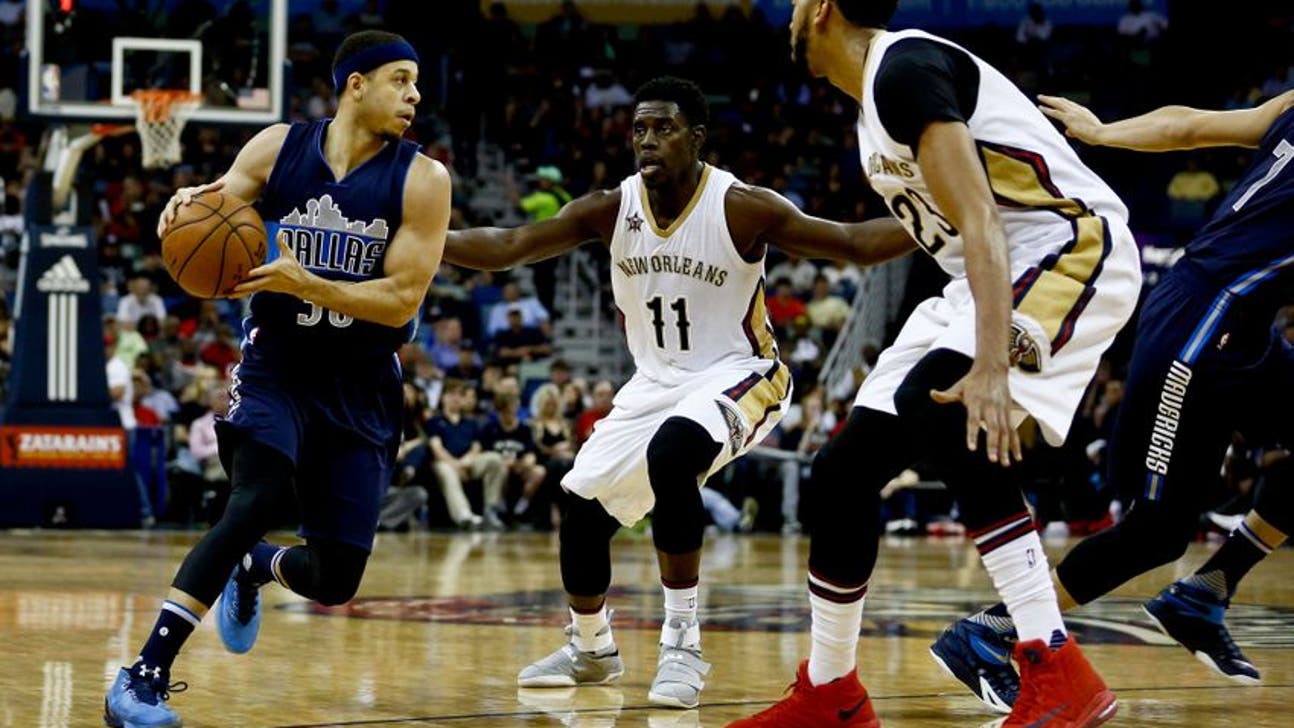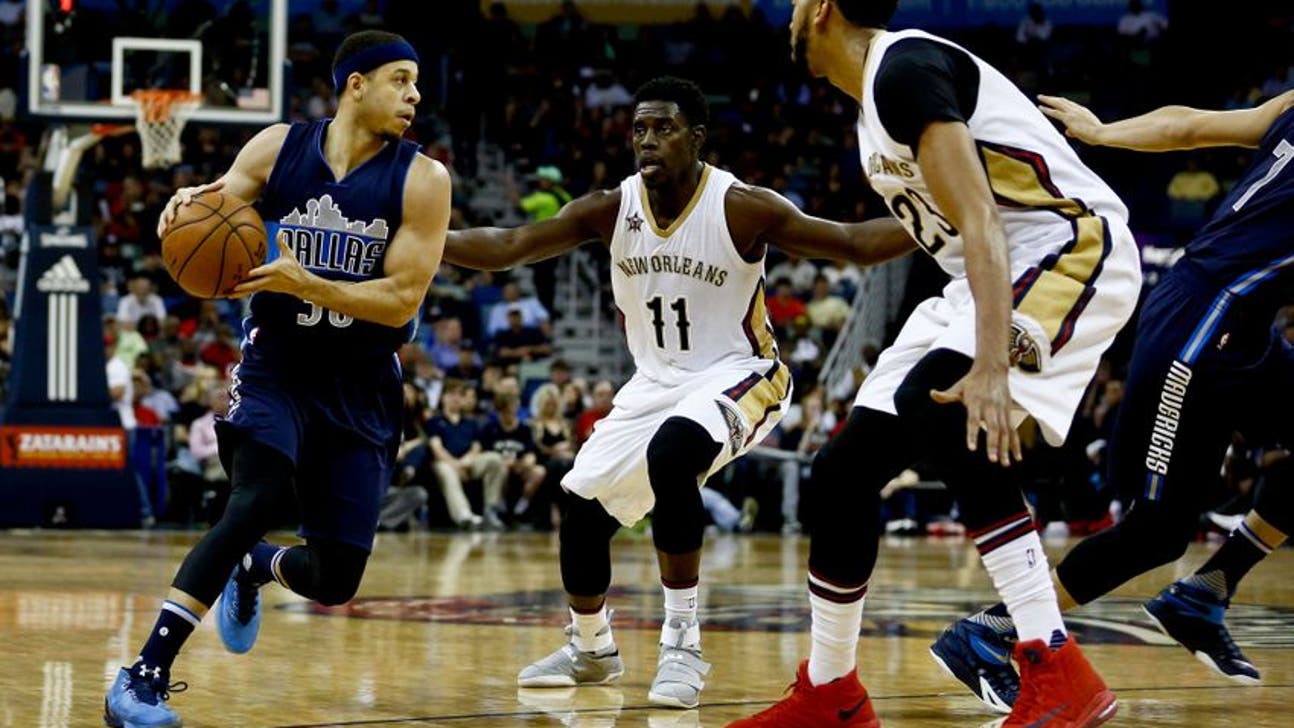 National Basketball Association
New Orleans Pelicans' rotation changes as team gets healthy and familiar
Updated
Mar. 4, 2020 3:24 p.m. ET

Fansided, Brendon Kleen/FanSided via Pelican Debrief
After back-to-back wins and clear signs of improvement, things look different for the New Orleans Pelicans, in the rotation and in the box score.
For the first time in what feels like an eternity, the New Orleans Pelicans have an injury report that inspires hope rather than worry or dismay. Just as much as defense and versatility were prioritized in July, so too was health. Solomon Hill, Terrence Jones, Langston Galloway, and E'Twaun Moore have been anchors for this team; outside of a toe injury for Moore, first-time fatherhood for Hill, and a few DNP-CDs for Galloway, these guys have epitomized consistency.
Now, Tyreke Evans joins Jrue Holiday and Dante Cunningham on the list of returnees, and things are looking up. Monday's game in Dallas was possibly the best the Pelicans have looked all season, thanks largely to the improvements to the personnel made during the offseason. It's not a coincidence that this stirling song of victory was sung by a different five-man starting unit than any tried by coach Alvin Gentry this year. By completely eschewing traditional big men, Gentry may finally have found something with this squad.
Starting Solomon Hill and Dante Cunningham (and playing them both thirty-plus minutes) allowed the Pelicans to be supremely switchable on defense, and against a smaller Mavericks team, they took advantage. From the skill of Dirk Nowitzki to the scoring prowess of Harrison Barnes, the Mavericks offer a variety of offensive looks. Giving those guys a different look every time down the court, and staying in their faces regardless, reduced the Mavericks to a shell of themselves, and the Barnes-Nowitzki duo combined for just 25 points on 10-23 shooting.
Because it worked, and to a lesser degree because it fits the style of most modern NBA teams, it's likely that Gentry will stick with this combo as his go-to unit for the next few games. The way he fills out the rotation, however, will be adjusted based on the matchup. The priorities are:
The Unquestionables
Jrue Holiday, Anthony Davis, Solomon Hill, Tyreke Evans
I'm not even sure that these are the Pelicans' four best players. Simply put, they are the best options in their respective roles. Holiday and Davis are unquestionably the leaders of this team, the best players on both ends.
Hill is really the only natural small forward on this team, providing play-making (especially in transition) and the speed to defend wing players. His shot and confidence attacking closeouts and fastbreak advantages could use improvement, but he is really the only option here.
Tyreke Evans is on a tier all to himself after Davis and Holiday when healthy. Despite battling through knee surgery(s) last season, Evans is a dynamo on offense, and a versatile defender. We never got to see the magical things Gentry was dreaming up for Evans in this system, but once he moves past the fifteen-minute-per-game limit, Evans will have that chance. Running the offense in non-Holiday minutes, Evans can shine.
The Best Chances You've Got
Dante Cunningham, Buddy Hield, E'Twaun Moore, Terrence Jones
Dante Cunningham is the Pelicans' best three-point shooting role player. Once more: Cunningham is the Pels' best shooter. He's hit 42% of 53 three-point attempts so far this year, and defenses must finally pay him respect. Against Dallas, he even flashed a bit of slickness attacking the basket, with two flips from the paint. The defense is good in spurts.
Hield has to be getting time, no matter how the season goes. The Pelicans will make or miss the playoffs with Hield in the starting lineup.
Moore has struggled to fit, but is also a ball-handler with upside. He could run the offense for a few possessions here and there, ought to be shooting better, and can defend like mad. The image is still with me of his isolation steal from Paul George two weeks ago. And yesterday, credibly helping to stop Wesley Matthews, Harrison Barnes, and Deron Williams. Good stuff, but it could be better stuff.
Terrence Jones is a physical, aggressive man. He eats rebounds for breakfast, and can run the offense from the post when at full throttle. Of course, that's not Jones's ideal role, but when he's focusing on traditional big man stuff, the other skills pop.
The Unplayable(but sometimes you just have to anyway)s
Omer Asik, Alexis Ajinca, Langston Galloway, Tim Frazier
In the Pelicans' past four games, Galloway and Frazier have switched roles: against Oklahoma City and Philadelphia, Galloway played a combined six minutes; against Miami and Dallas, Frazier accumulated 13 minutes. The two are the odd men out in a rotation that favors defense; next to E'Twaun Moore and Jrue Holiday, that choice looks pretty simple.
Their offense is just not good enough compared to Evans and Hield to overcome what they take away on defense (size, screen-fighting, strength).
On the other hand, Gentry may finally understand the relationship that Pelicans fans have always known: There is a direct negative correlation between Asik and Ajinca minutes, and victories. The more they play, the less games the team will win. This season, outside of a few nice Asik nights, neither player has demonstrated consistent production or even a valuable skill.
The Bench Warmers
Cheick Diallo, Reggie Williams
Neither guy adds much to the team at this point, though if things sour, Diallo will of course be on the court more.
Alvin Gentry raved about the possibilities with this group; that the benefit of stacking so many similar players together is that the matchup could dictate which of them would see the floor most on a given night.
It's like on NBA2K, where the game pre-loads lineups for "Shooting", "Length", etc. There was a dream that no matter what the Pelicans needed, there existed a lineup combination that could unlock it. "Shooting" might be Jrue Holiday, Buddy Hield, Dante Cunningham, Terrence Jones, and Anthony Davis. "Length" probably Jrue Holiday, E'Twaun Moore, Tyreke Evans, Solomon Hill, and Anthony Davis.
There are far worse problems to have than too many average or above-average players and a seasoned coach capable of tinkering efficiently. But for it to work, a few things have to stay on par with season-long or recent trends:
1. Anthony Davis's rebounding
One problem that was immediately clear this season was the Pelicans' lack of rebounding, especially in small lineups. Indeed, they're still getting out-rebounded by four per game (though they've sopped up some of that blood, drawing closer than the average of ten they lost that battle by in November, per Basketball-Reference).
Davis has taken it upon himself to stop the bleeding: he's averaging 11.7 per game, almost two more than his previous career-high, and is up to 12.4 in December. Per Basketball-Reference, he's still rebounding around the same percentage of total missed shots while he's on the court, so maybe it's as simple as the extra two minutes per game that he's playing.
However, per nbawowy, Davis's total rebounding percentage shoots up to 17.7% from 16.6% when he plays without Ajinca or Asik, and up to 19.6% when that off-court groups widens to include Terrence Jones. Davis is simply find the rebounds that he needs to get, ending possessions, and igniting the transition offense.
That has allowed Alvin Gentry the comfort of knowing he can roll out lineups like the Cunningham-Hill pairing and not be incredibly worried about rebounding.
2. Halfway-decent shooting
League-average three-point percentage in the NBA is 35.5% through last night's games. The Pelicans now have four players on their active roster who boast shooting numbers above that average: Dante Cunningham, Langston Galloway, Tim Frazier, and E'Twaun Moore.
With Frazier and Cunningham, there's always a looming feeling that those numbers will come crashing down to Earth, but they each average over two per game in more than twenty games apiece. While it may not strike fear into the defense, those guys can be counted as reliable at this point.
Galloway is a bit streaky, but his 39.3% on five attempts per game is gorgeous out of context. If he contributed anything else at an above-average level, he'd be a rotation bulwark. Instead, not so much.
E'Twaun Moore has come around after a rough shooting start, finding his spots (in transition especially) and getting comfortable in the quick-moving system. He now knows when to attack the closeout, where to move the ball after he discombobulates the defense, and where his spots are on the court. Buddy Hield is coming along.
3. Defense
The benefit of a move away from Asik and Ajinca has been obvious all year because of the possible gains on both sides of the ball; before this season, there wasn't a workable defense that didn't include Asik, or another offensive option behind Ajinca. Now, Cunningham, Hill, and Moore have made that switch possible with switching potential and great on-ball defense.
With Anthony Davis on the back line and Jrue Holiday (just incredible defensively against the Mavericks) at the point of attack, suddenly the Pelicans look the part of an NBA-caliber defense. They sit 15th in defensive efficiency (points allowed per 100 possessions) after Tuesday's games. Look for that number to go up as this unit spends more time together; data isn't available for their performance on Monday yet, but stay posted; it looked great, right?
One last thing: We really might need to just get over the Quincy Pondexter thing, okay? Even if he comes back, this season will be lost to recovery. If the team enters the playoff chase, every minute of Pondexter's on-court rehabilitation will be a negative. Between Cunningham, Moore, and Hill, what does Pondexter do that this team doesn't already have? He's a great defender, but won't be after so much missed time. Temper expectations.
More from Pelican Debrief
This article originally appeared on
---
---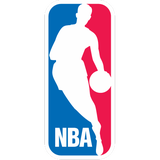 Get more from National Basketball Association
Follow your favorites to get information about games, news and more
---