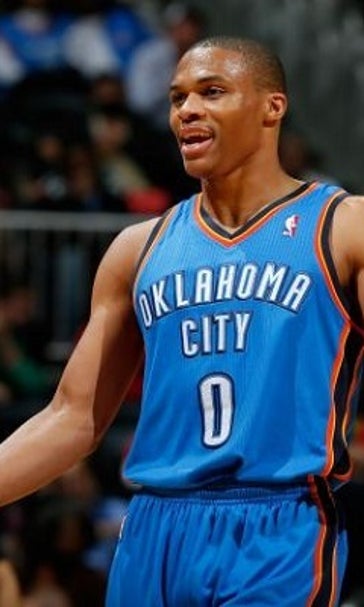 NBA to suspend Russell Westbrook for critical game
April 12, 2015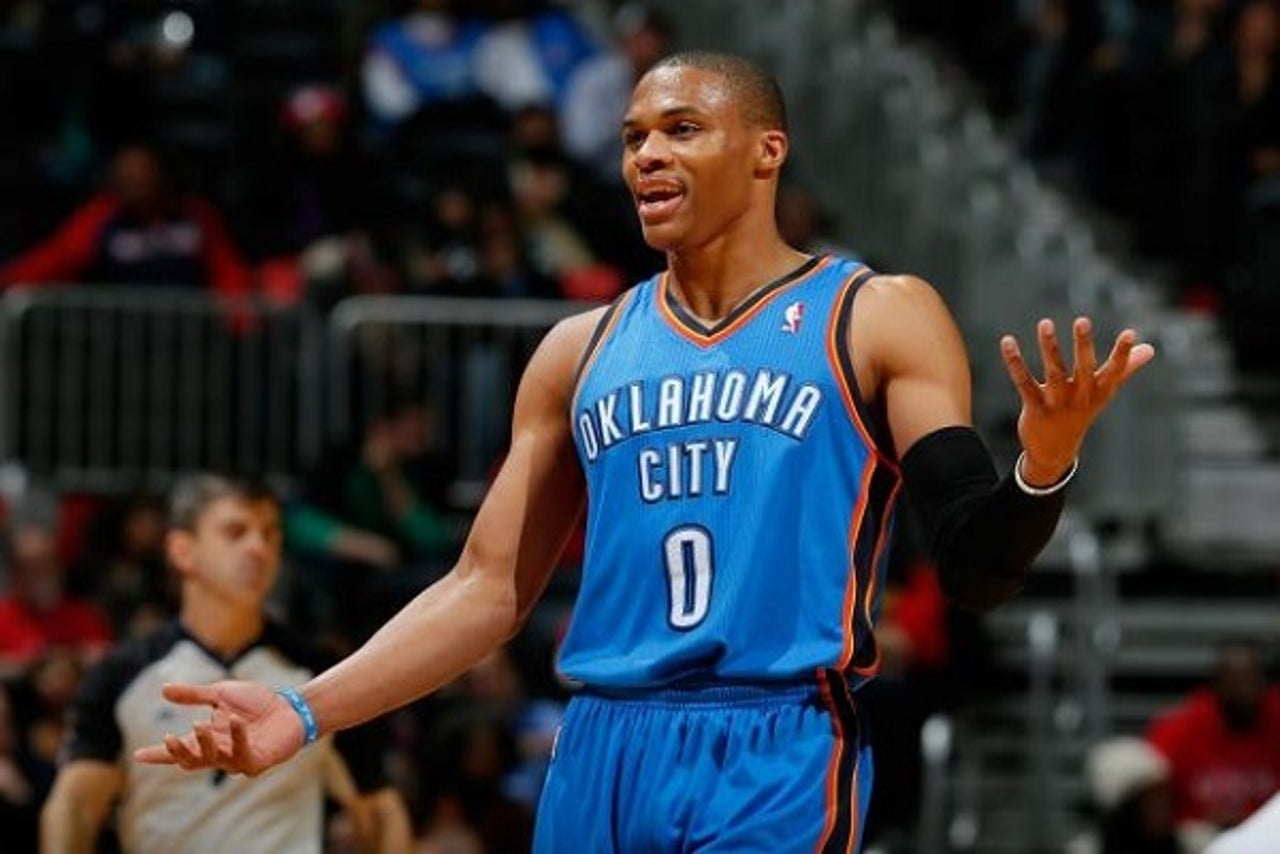 By David Kenyon.
The Oklahoma City Thunder are fighting for their postseason lives, and a 116-104 loss to the Indiana Pacers certainly didn't help.
However, OKC lost something for Monday night's matchup against the Portland Trail Blazers that is perhaps more important: Russell Westbrook.
The point guard racked up a career-best 54 points to go with nine rebounds and eight assists, but he also picked up a technical foul, which was his 16th of the year. Per NBA rules, a player who reaches that mark is automatically suspended for one game.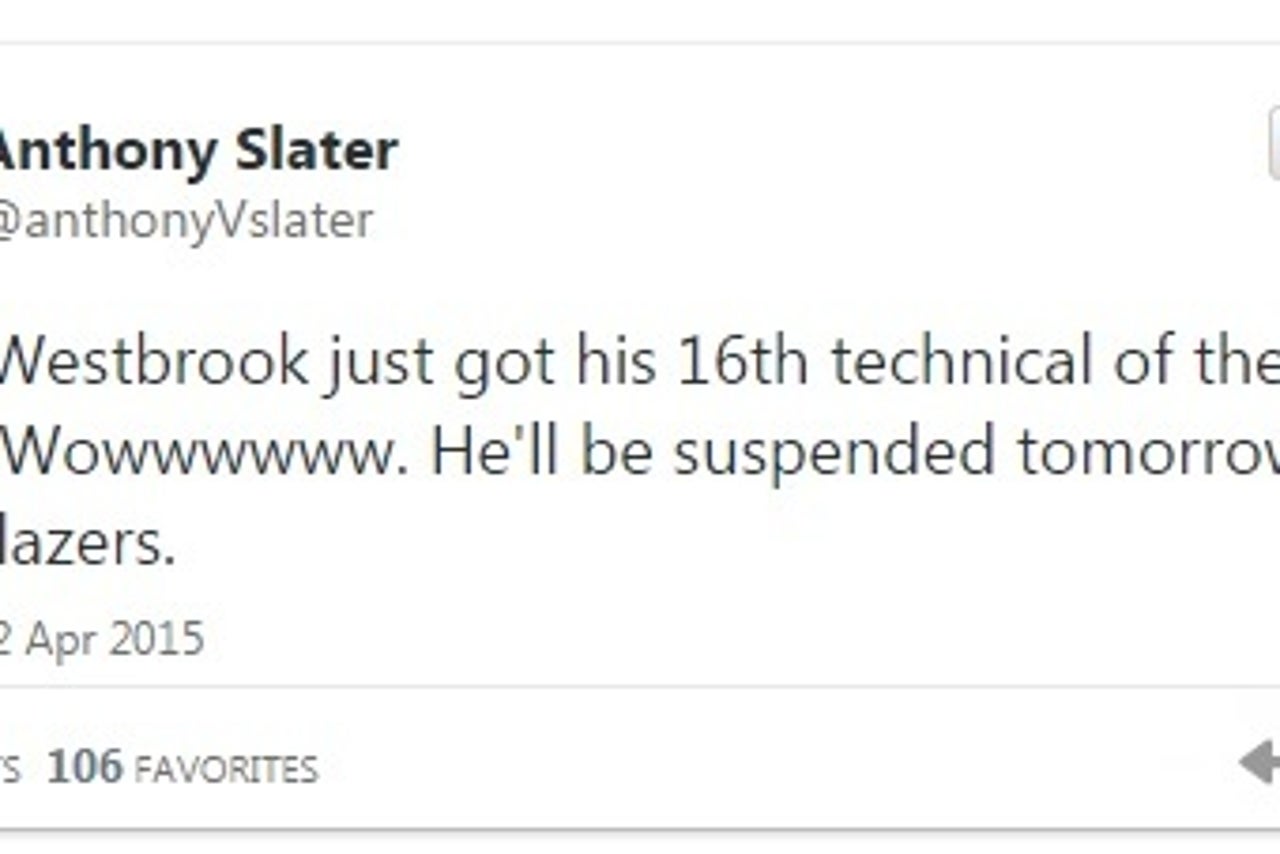 The Thunder can appeal the technical and hope for the league to rescind it, but the team will otherwise be severely short-handed in a must-win outing. OKC and the New Orleans Pelicans are tied the eighth seed in the Western Conference with just two contests remaining each.
What's worse, the Pelicans hold the tiebreaker, so a New Orleans victory over the Minnesota Timberwolves and Thunder loss to the Trail Blazers will eliminate Scott Brooks' crew.
Oklahoma City is already without reigning MVP Kevin Durant due to a foot injury, and Serge Ibaka will not play for the remainder of the regular season. In their absences, Westbrook took it upon himself to carry the offense, posting an absurd 38.5 usage rate, according to NBA.com.
Plus, he hoisted 43 shots on Sunday, becoming the first player to launch at least that many since Kobe Bryant in 2008, per Basketball-Reference.com. Replacing that sort of offense—and doing so efficiently—is borderline impossible, though Dion Waiters will very likely give it his best shot.
If the NBA indeed holds up Westbrook's suspension, the Thunder will need to a miracle in order to make the playoffs.
More from Sportsnaut:
---
---