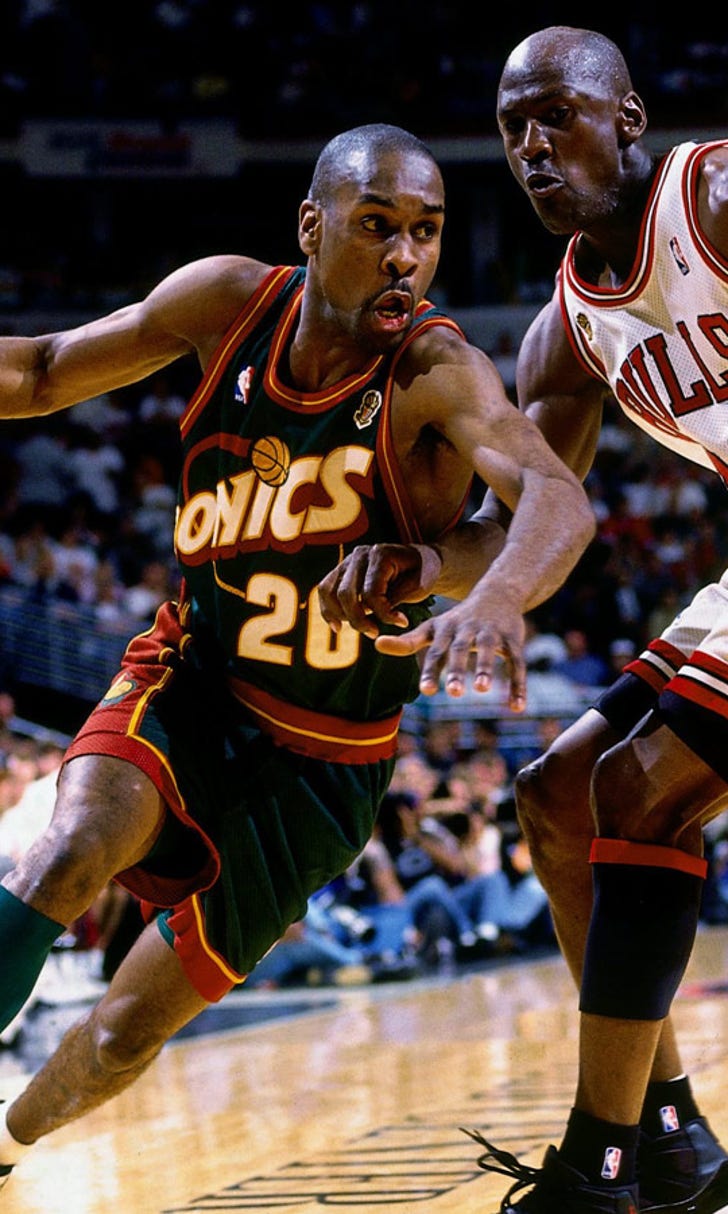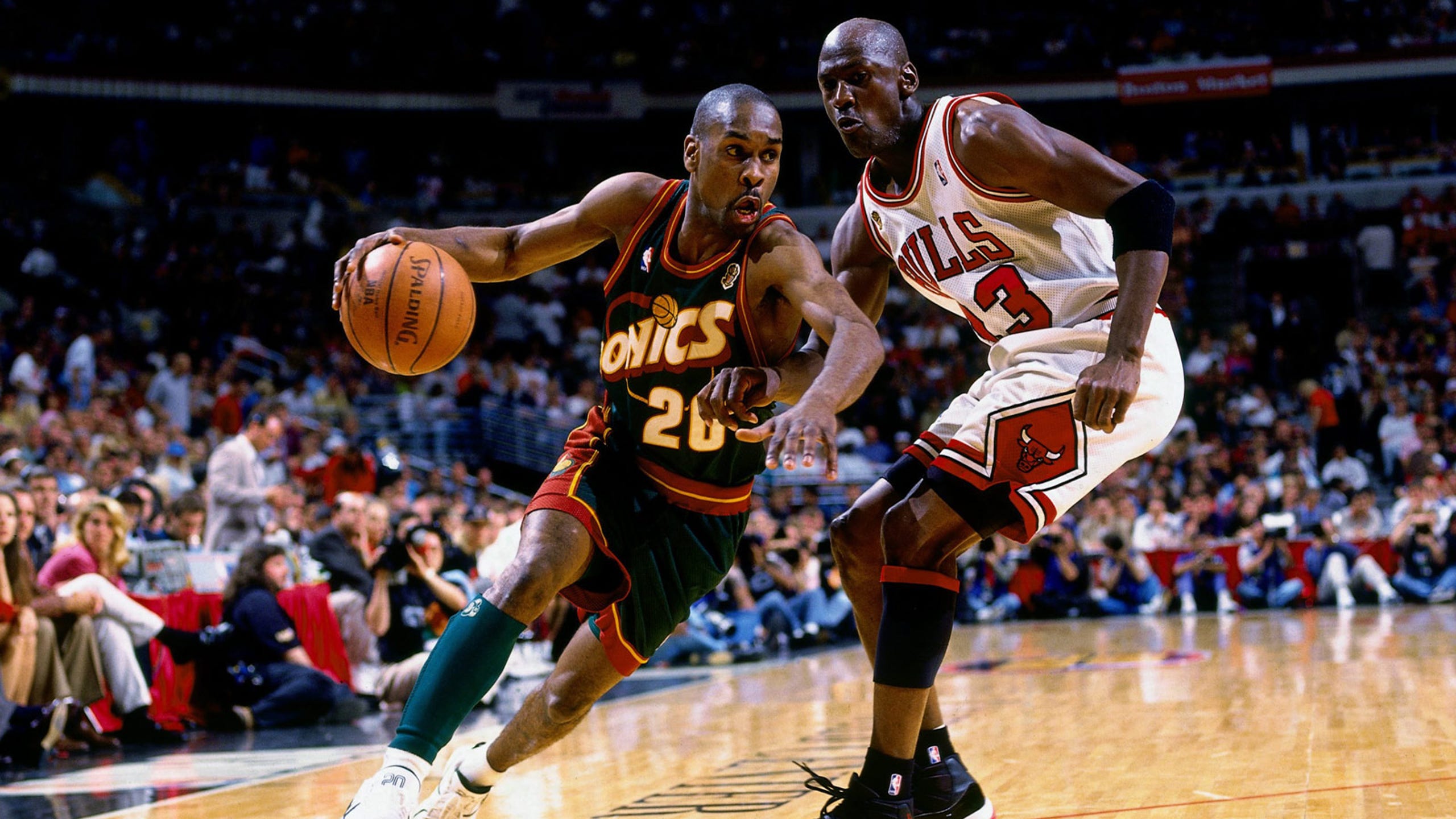 NBA legend trash talks the No. 1 recruit in the country
BY foxsports • January 31, 2016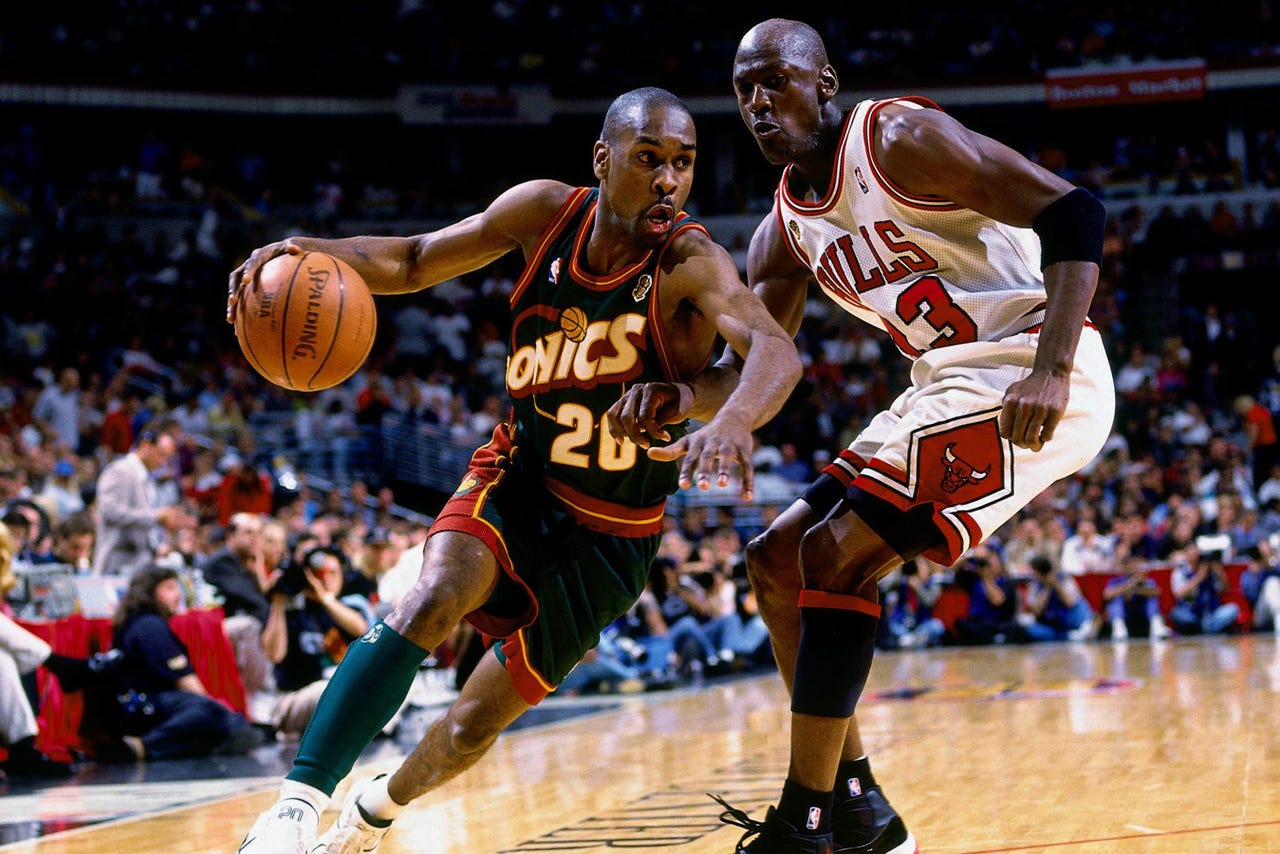 Gary Payton is widely regarded as one of the best trash talkers in the history of professional sports. He was an expert at burrowing inside his opponent's mind and obliterating their confidence. 
Payton, 47, retired from the NBA nine years ago, but his quick tongue and competitive juices are still going strong. While watching his son, Julian, play in a close high-school game over the weekend, Payton couldn't help but get into it with Josh Jackson, the nation's No. 1 recruit (via Yahoo!):
Payton might have been the only NBA player that enjoyed and succeeded in trash talking with Michael Jordan. Payton once told then-Minnesota Timberwolves coach Sidney Lowe to, "Sit down Smurf." The Glove also once told a heckler during a road game in Sacramento, "You're paying to see me. I'm not paying to see you. So why don't you shut up and watch the game." No one, however, was expecting Payton to trash talk when he sat courtside to watch his son, Julian, play for Phoenix Hillcrest Academy against Napa Prolific Prep on Saturday night. Jackson, 18, is a senior guard for Prolific Prep and is ranked as the No. 1 high school basketball player in the Class of 2016 by Rivals.com. The trash talking started when Jackson gave Payton a stare and screamed in excitement after he hit a 3-pointer near him in the second half of the close game. "You better tell them [Hillcrest] to stop talking to me," Jackson told Payton. Payton wasn't shy in telling Jackson he couldn't shoot, among other things. "You got to get to my level," Payton told Jackson loud enough for the packed crowd at Napa Valley College to hear.
This is awesome, but it would've been even more awesome to witness one of the greatest perimeter defenders in NBA history try and contain the prodigious Jackson, whose legend continues to grow. 
The Michigan native knocked down a game-winning three earlier this month ... with a broken finger:
He's tough, went toe-to-toe with the Payton family and in a few years will likely be in the NBA. No matter how much success he goes on to have, there's a good chance he'll never forget Saturday night's verbal sparring. Nor will anyone lucky enough to catch it in person.
---
---