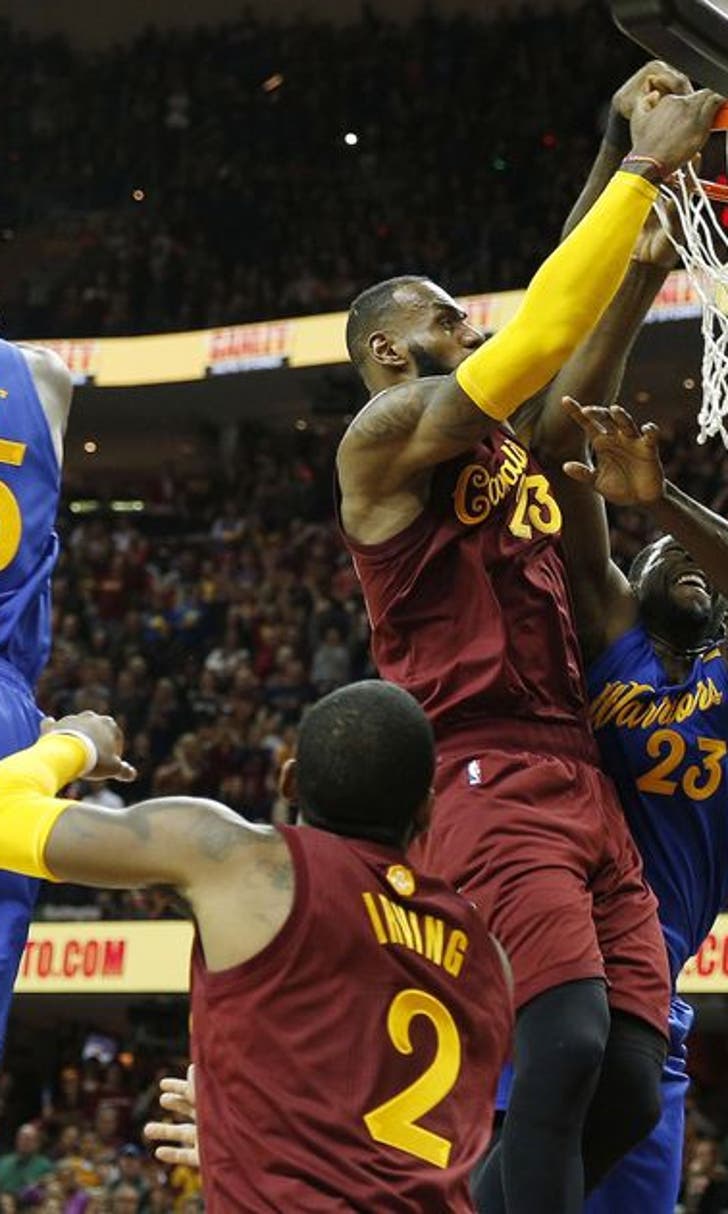 NBA announces two missed calls on Christmas
BY Fansided and Carlos Murillo/FanSided via Blue Man Hoop • December 26, 2016
The Golden State Warriors' loss came about with a bit of controversy at the end. The NBA admitted that they missed two calls at the end.
The Golden State Warriors lost in heartbreaking fashion on Christmas Day. Once again, Kyrie Irving hit a game-winner with seconds left on the clock. He made a turnaround jumper over Klay Thompson that out Cleveland up 1.
The Warriors came down with a chance to run one play. Draymond Green set a screen along the baseline for Kevin Durant who ran towards the ball. Richard Jefferson switched out onto him and Durant received the pass with his back to the basket.
More from Blue Man Hoop
As he started to make his move, he fell down. Jefferson ran away triumphantly as Durant tried to throw the ball at the rim from a sitting position 30 feet away from the basket. The clock and expired and Cleveland erupted. The replay showed that Durant was tripped up by Jefferson. There was no whistle.
Less than two minutes earlier, Kyrie Irving drove and found a cutting LeBron James for a huge slam dunk. The reigning Finals MVP hung and swung on the rim back and fourth for several seconds before letting go. For Warriors fans, it was confusing that he didn't receive a technical foul when Green was assessed one for a similar yet far less boisterous play just a few days ago.
There was some controversy in what was a pretty exciting and special game. It sucks to see officials miss crucial calls down the stretch when there is so much incredible talent on the floor. The NBA admitted to two important missed calls.
Their final two minute report said that James should have been called for a technical foul and Jefferson should have been called for a foul. It doesn't do much now, but it's nice to see the NBA's willingness to be transparent.
In one game, those missed calls definitely matter. But over the course of a series–which these two teams plan on playing against each other in–they (hopefully) even out.
The Warriors did not lose because of those calls. They had a 14 point lead in the 4th quarter and let it slip away. They shouldn't have put themselves in that position. It's very possible they could have gotten those calls and still lost the game.
However it's important that the league be as consistent as possible, especially when the calls seem so easy to make.
---
---