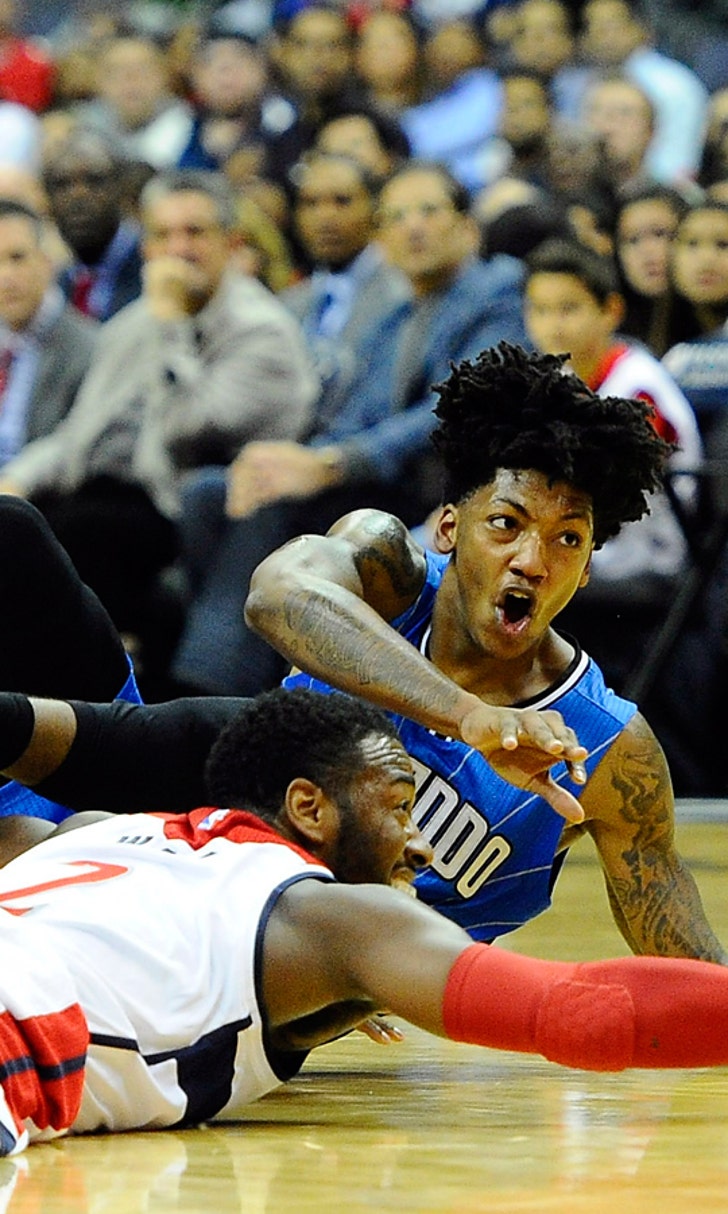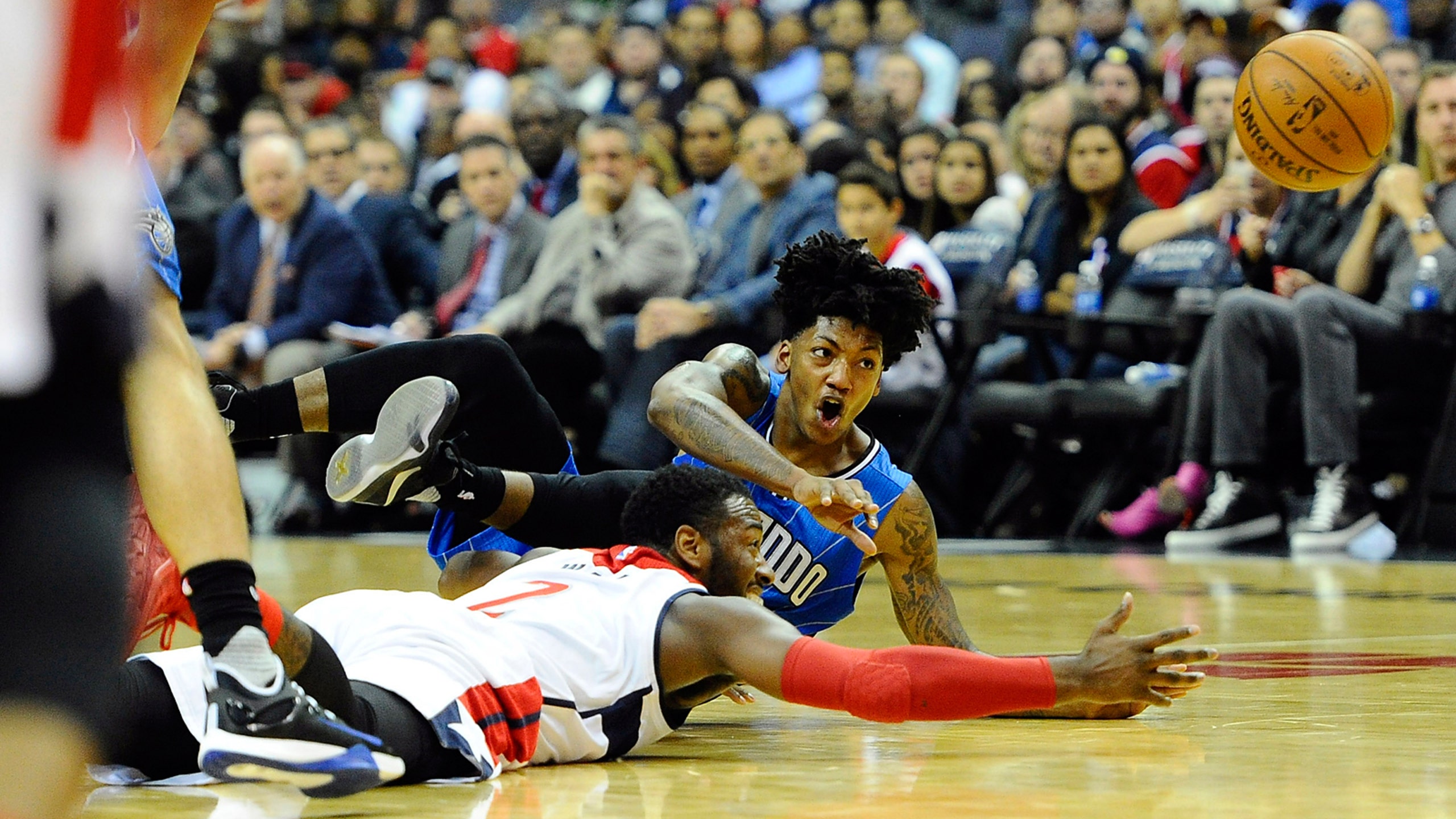 More bad news for the Wizards? John Wall needs an MRI
BY foxsports • January 13, 2016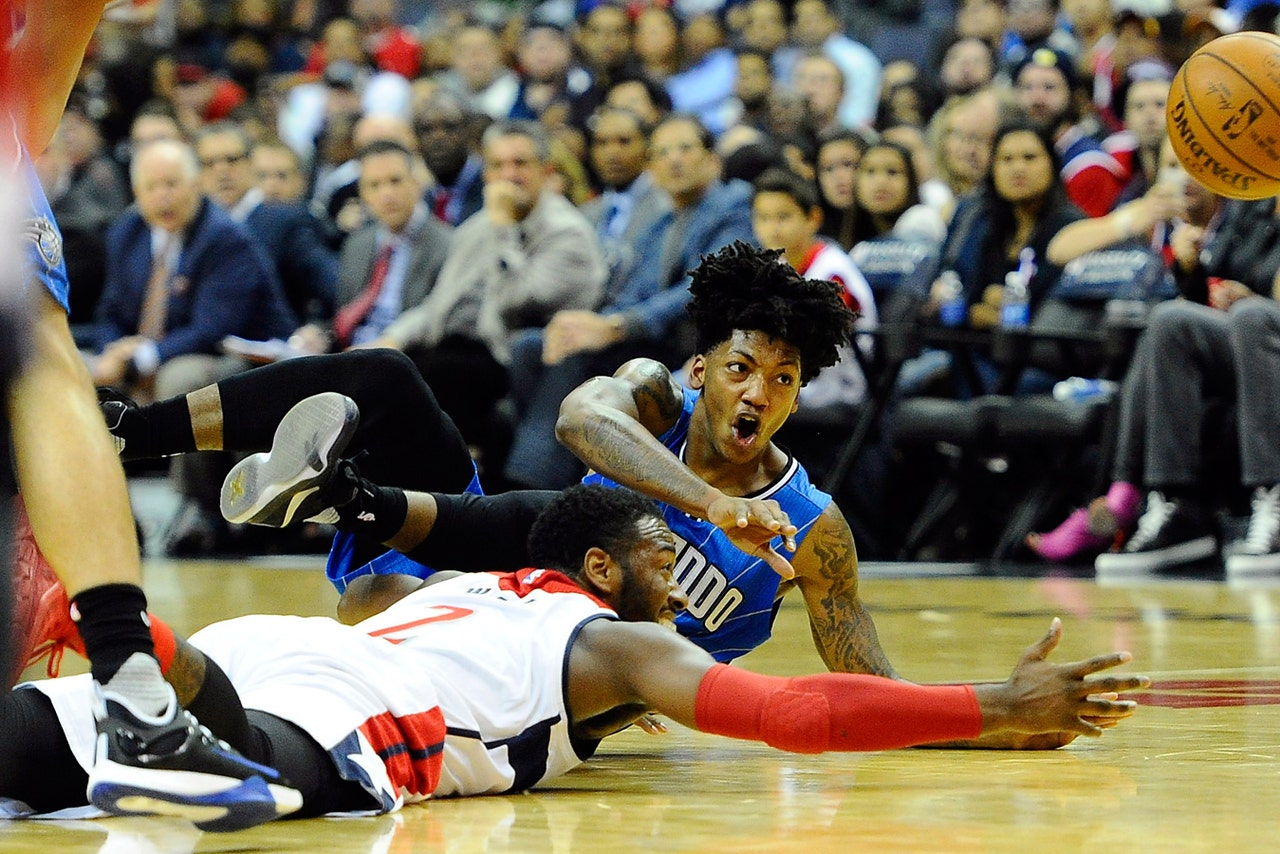 The Washington Wizards can't afford to have any more of their players get injured. This has been well-documented time and time again, but just about everyone on the team has fallen hurt at some point this season, and it's partly why the Wizards are one of the most disappointing teams in the league.
But John Wall, their best player, remains stable. He's yet to miss a game. That could change, though, after Washington's best player has a precautionary MRI on his sore knee this Thursday. Here's The Washington Post with some specifics:
A few hours before leading the Washington Wizards to an impressive 14-point road win over the Chicago Bulls Monday, Wizards point guard John Wall said he was slated to undergo a precautionary MRI in Washington Tuesday on his VMO [vastus medialis obliquus] muscle located just above his left knee after arriving from the Windy City. The examination, however, has been scheduled for Thursday, Wall confirmed Tuesday. The Wizards host the Milwaukee Bucks at Verizon Center Wednesday. Wall has played through soreness in the muscle in recent games, which he figures is just a bruise and has made bending the knee difficult. He has started and played in every one of Washington's 36 games this season despite various ailments, ranging from a sprained MCL to a sprained ankle to bruised ribs, and doesn't anticipate having to miss time because of the VMO injury.
Wall is averaging 19.6 points (a career high) and 9.6 assists per game. He's made 35.3 percent of his threes (another career high) and is right about at his career average shooting from everywhere else on the floor. His defense remains breathtaking:
It doesn't look like he'll miss any significant time with this specific injury, but if he does—or hurts himself elsewhere at any point trying to protect that knee—Washington's season will basically be over. 
It's so hard to picture them climbing into the playoff picture without Wall on the floor, and it just shows how valuable he truly is.
---
---